A2019 - AARI for Web - Real-Time Payment Processing
This bot leverages AARI for Web - a simple interface for agents to process payments in real-time over the phone, with a digital assistant helping along the way.

Meet AARI - Your digital assistant at work
Top Benefits
Agent productivity
Increased payment accuracy and throughput
Improved workplace morale and efficiency
Tasks
Log into Salesforce
Sort Cases that fall under certain priority levels
Retrieve case details for payments needing action
Update case information
Provide a simple web interface for agents
AARI (Automation Anywhere Robotics Interface) for Web delivers a digital assistant to any user that can access a web browser.
A user logs into AARI and kicks off a workflow, where a digital assistant accesses SFDC and mainframe apps while the Agent simply clicks through a simple interface in a web browser. Payment information for each case is intuitively displayed, where the Agent can enter notes and status updates inline, while the bot does all the heavy-lifting on the backend across various systems of record.
Bot Security Program

Applications

Business Process

Category

Vendor
Automation Type

Bot

Last Updated

November 5, 2020

First Published

November 2, 2020

Enterprise Version

A2019

ReadMe
Support
See the Bot in Action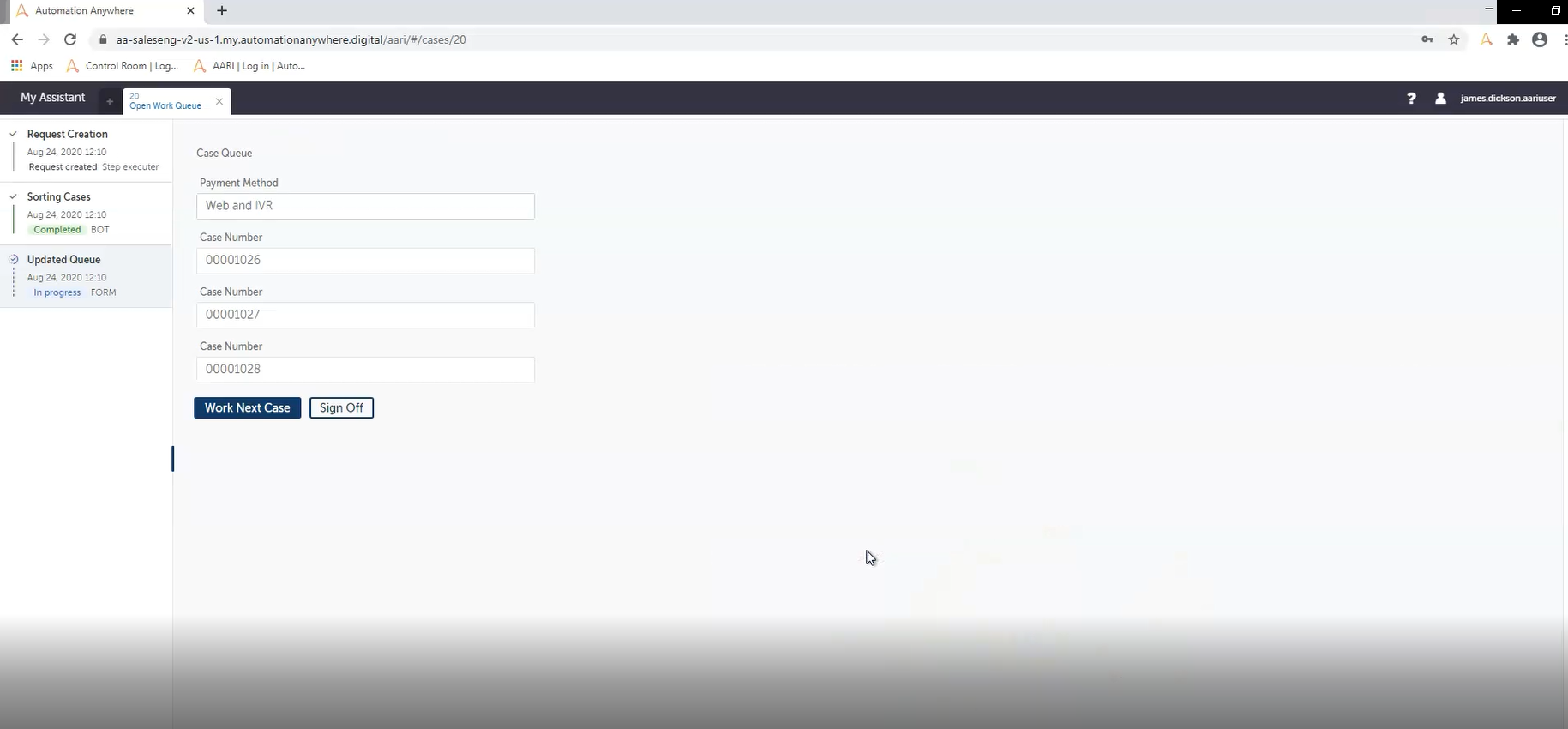 PREV
NEXT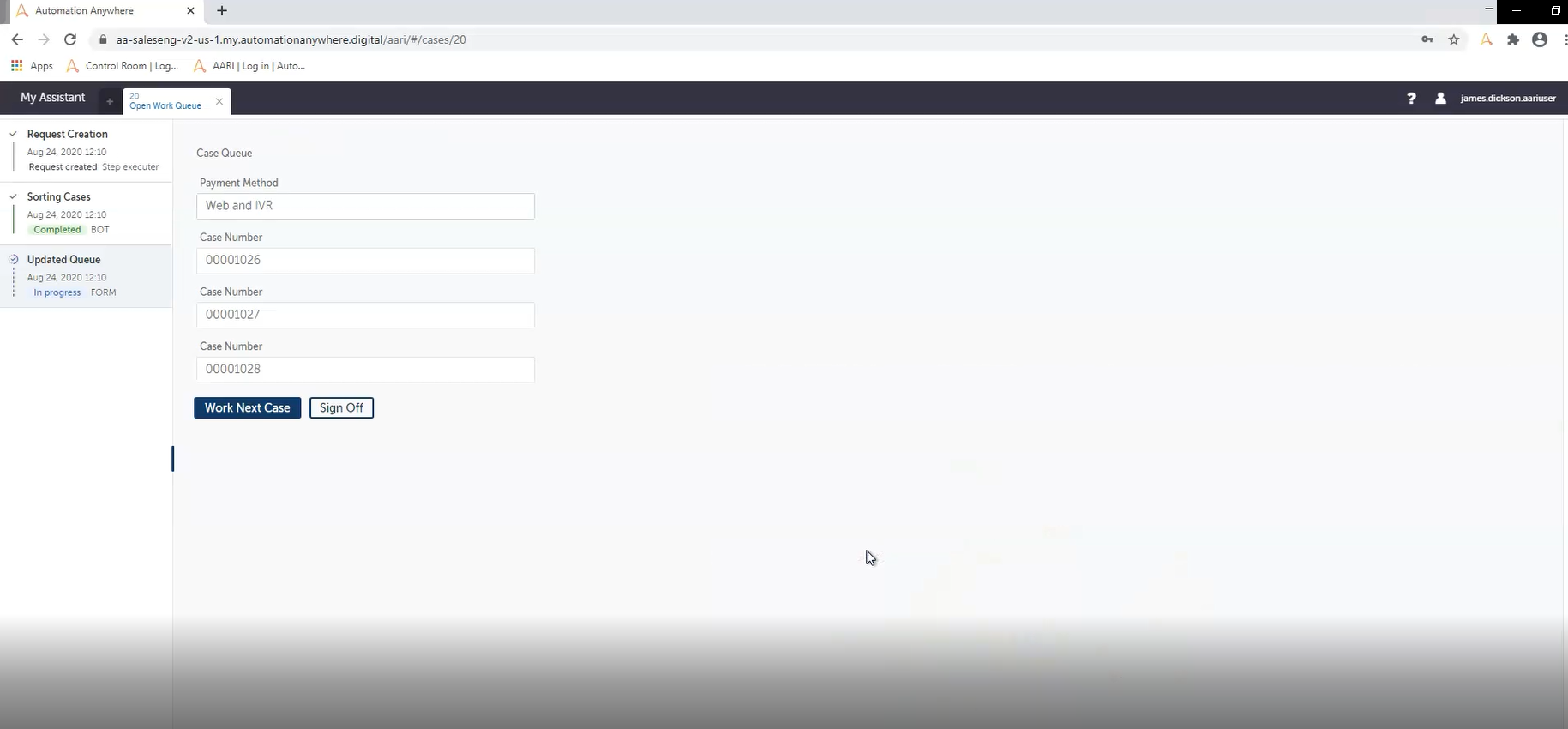 Setup Process
Install
Download the Bot and follow the instructions to install it in your AAE Control Room.
Configure
Open the Bot to configure your username and other settings the Bot will need (see the Installation Guide or ReadMe for details.)
Run
That's it - now the Bot is ready to get going!
Requirements and Inputs
Access to Salesforce to create case info for setup
Bot Runner machine to run bots