Analyze Sentiments of Text using Google Cloud NLP
This bot takes a text and extracts the global sentiment analysis in it, as well as the global polarity for the entities and keywords detected in the text
Top Benefits
Detect if what is said in a comment or document is positive, negative, neutral, or has no polarity
Do opinion mining in news, social comments and contact center interactions
Easy to integrate and fully customizable
Tasks
Analyze the global sentiment expressed in a text extract the entities in the text with the polarity associated to them
Analyze features of text like Sentiments using Google Cloud Natural Language. This bot Detects text attributes like sentiments and language of the text. Sentiment score is generated using classification techniques. It is supported in a variety of languages. The powerful pre-trained models of the Natural Language API let developers work with natural language understanding sentiment analysis.
Buy Now
$50 USD per bot
Annual Subscription
Bot Security Program

Applications

Business Process

Category

Downloads

259

Vendor
Automation Type

Bot

Last Updated

January 28, 2021

First Published

September 12, 2018

Enterprise Version

11.3.3

ReadMe
Support
SKU

AN_SM_TXT
See the Bot in Action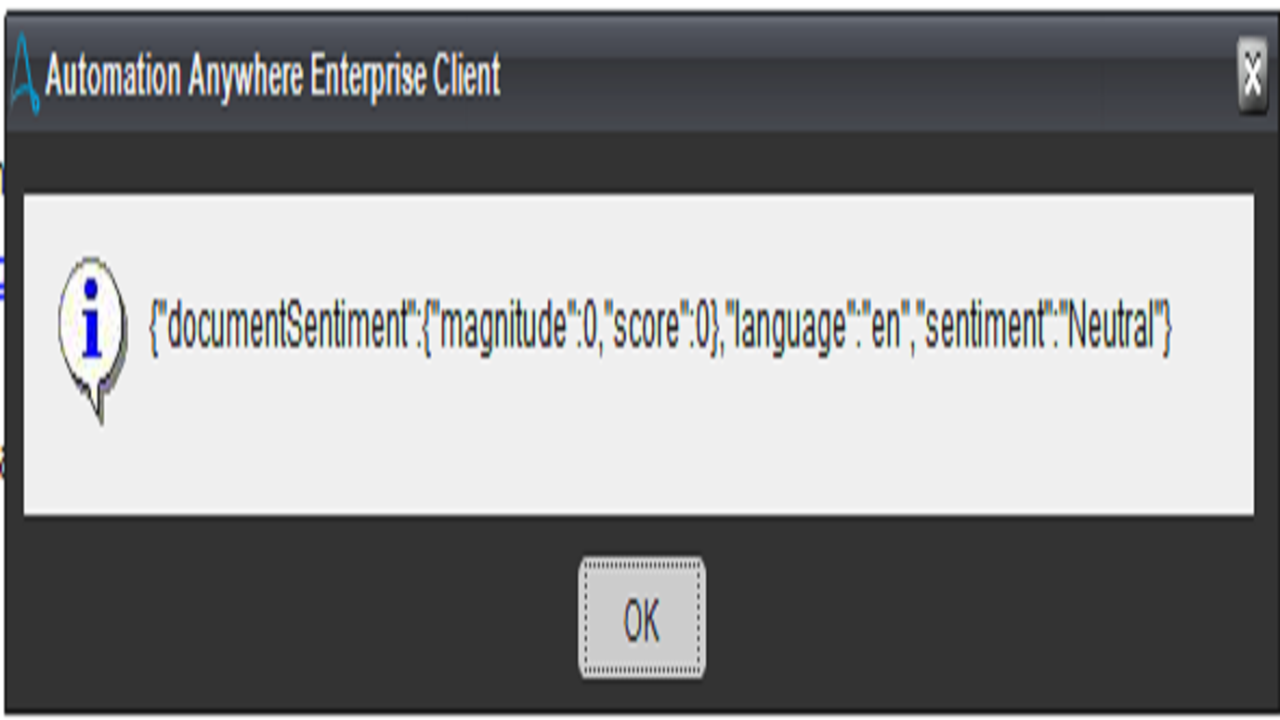 PREV
NEXT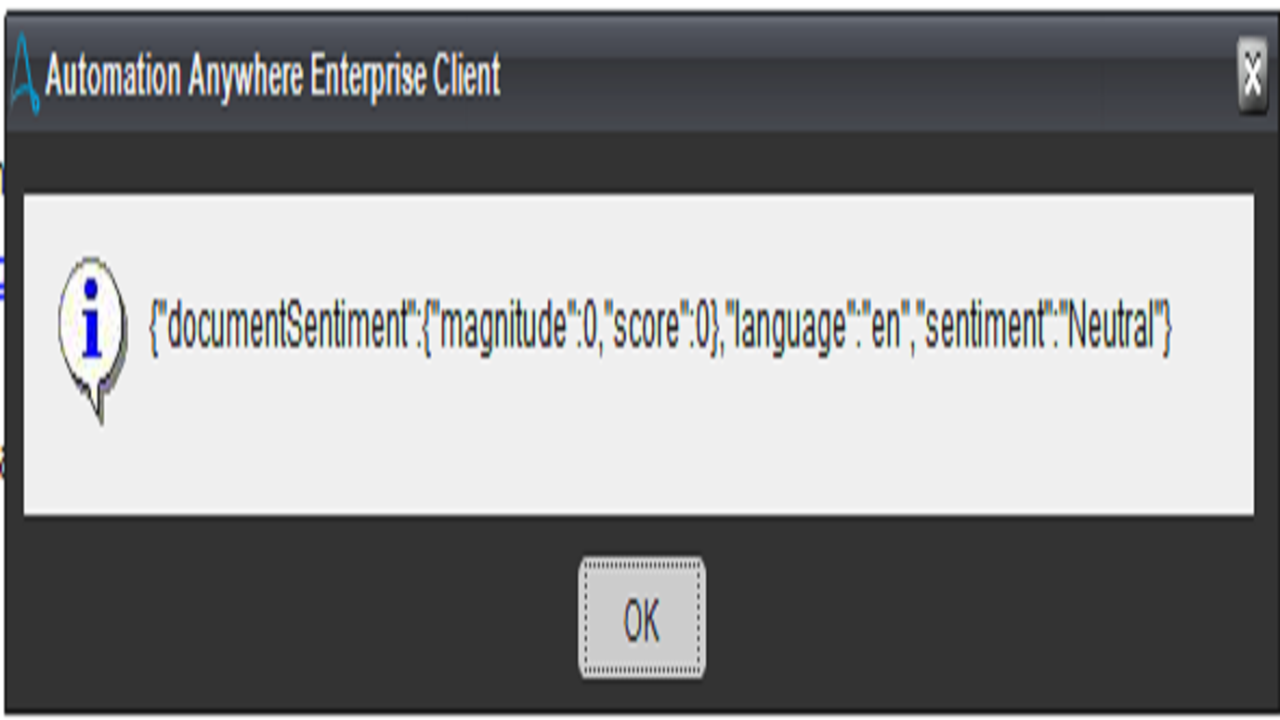 Setup Process
Install
Download the Bot and follow the instructions to install it in your AAE Control Room.
Configure
Open the Bot to configure your username and other settings the Bot will need (see the Installation Guide or ReadMe for details.)
Run
That's it - now the Bot is ready to get going!
Requirements and Inputs
Google Account with NLP sentiment API's enabled
Text for sentiment analysis