Contract & Agreement Document Extraction and Validation
This bot helps to find out anomalies in contracts and agreements by extracting Master and Executive PDF agreements.
Top Benefits
Improve the teams productivity by reducing manual efforts
Fast and reduces cost per error
100% Accurate
Tasks
Extract PDF contract and agreements
Finds out anomalies between Master and Executive PDF contract/agreements
This BOT extracts clauses from the Master contract/agreement (PDF version) copies and saves as a Master Extract.
Customer Signed Agreement Copies which were sent to end user / customer are extracted by the BOT and compared with the Master Extract.
Any tampering found in the customer signed contract/agreement copy is captured and highlighted as a Message Box as an output.
Loop is closed with the BOT sending email to the user with the identified anomalies with attached text file.
Buy Now
$100 USD per bot
Annual Subscription
Bot Security Program

Applications

Business Process

Category

Vendor
Automation Type

Bot

Last Updated

July 24, 2020

First Published

November 20, 2019

Enterprise Version

11.3.3

ReadMe
Support

Mon, Tue, Wed, Thu, Fri 9:00-17:00 UTC+0
See the Bot in Action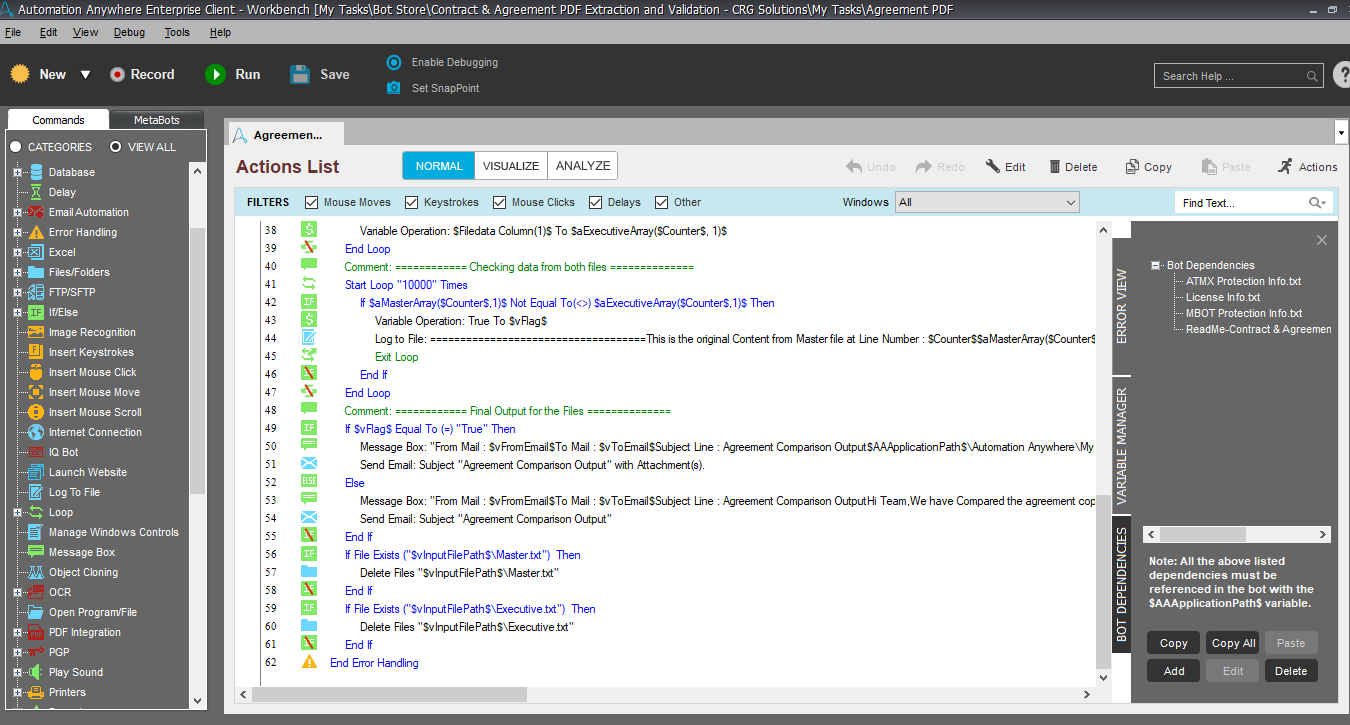 PREV
NEXT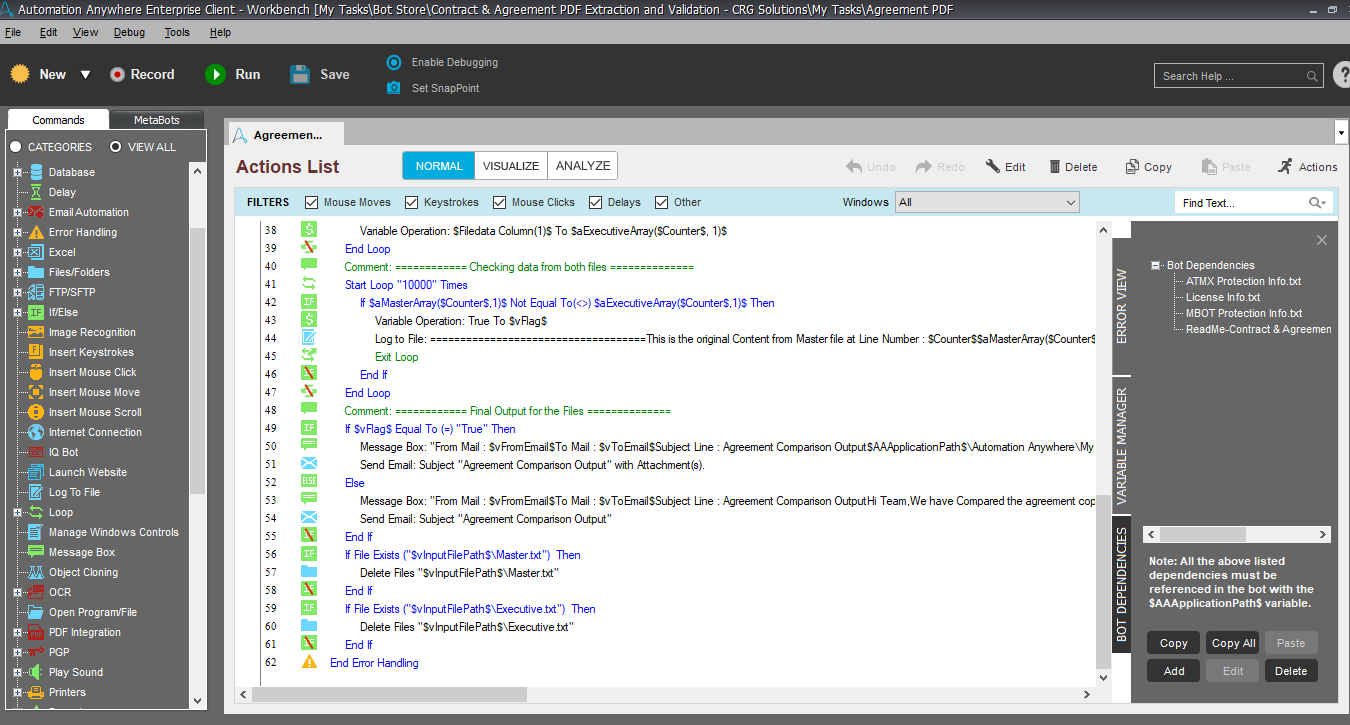 Setup Process
Install
Download the Bot and follow the instructions to install it in your AAE Control Room.
Configure
Open the Bot to configure your username and other settings the Bot will need (see the Installation Guide or ReadMe for details.)
Run
That's it - now the Bot is ready to get going!
Requirements and Inputs
Master and Customer signed Executive Contracts or Agreements both will be in PDF format
Outgoing mail server need to specified to send outgoing mails