Excel Utilities
This bot can perform various Excel actions on workbooks/Worksheets/Formatting/Pivot tables without the need Excel to be installed on the bot runner.
Top Benefits
100% Accuracy
Reduces overhead of Excel licensing cost
Plug 'N' Play
Fast and Efficient
High Reusability
Tasks
Workbook Level - Create workbooks, Add/Remove worksheets, rename worksheets, colour tabs etc.
Worksheet Level - Add/Remove columns & Rows, Create Excel tables, Get used ranges, Sheet protection, Add filters etc.
Formatting - Edit Fonts, colours, cell styles, cell alignment
Pivot - Create new or edit existing pivots, Add theme, change pivot options
Image - Add or Extract images from worksheets
Automation Anywhere provides users with a rich set of features for extracting and manipulating data within an excel workbook; however, there is a gap when it comes to the full formatting features of the Excel Application. The Excel Utilities bot fills this gap by allowing users to create new workbooks, edit workbook properties (New Sheets, renaming sheets), worksheet properties (Inserting rows, columns columns), format worksheets (Cell colour, font etc.), image extraction/insertion and Pivot table helpers. Excel Utilities bot also does not require the Excel application to be installed on the machine the bot is running on.
Buy Now
$300 USD per bot
Annual Subscription
Bot Security Program

Applications

Business Process

Category

Downloads

24

Vendor
Automation Type

Bot

Last Updated

July 24, 2020

First Published

February 10, 2020

Enterprise Version

11.3.3

ReadMe
Support

Mon, Tue, Wed, Thu, Fri 9:00-17:00 UTC+0
+44 07759 45608
SKU

EL_UTL
See the Bot in Action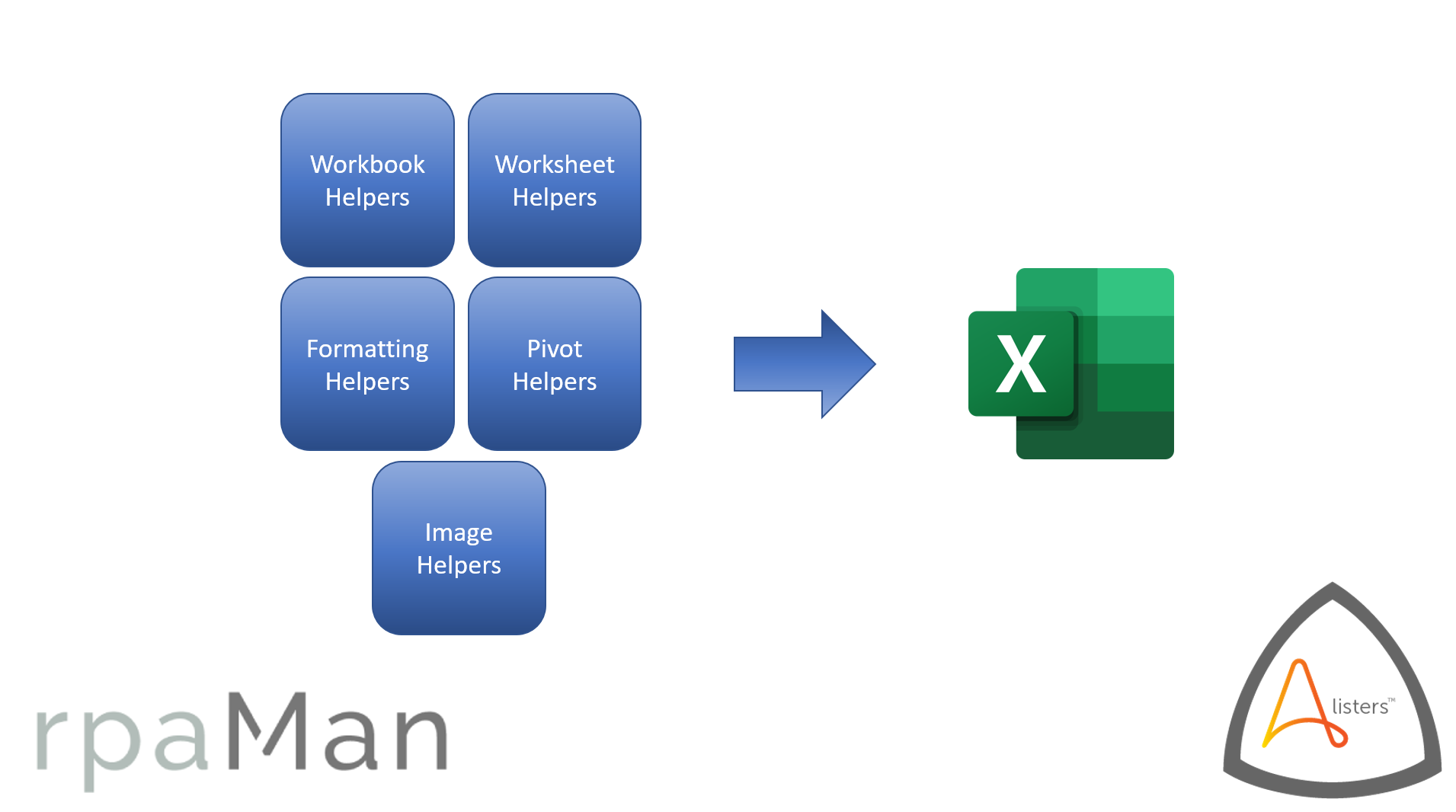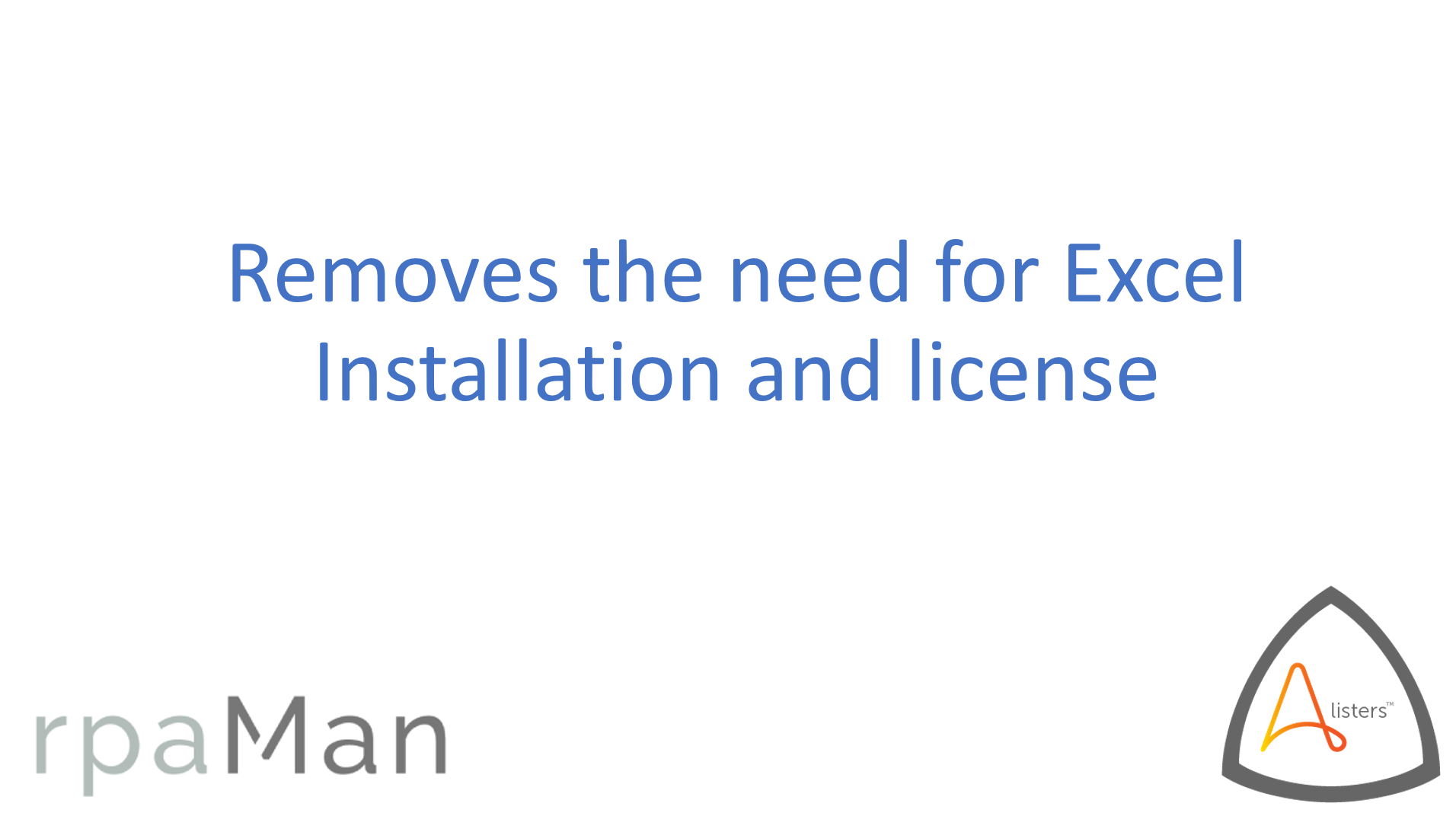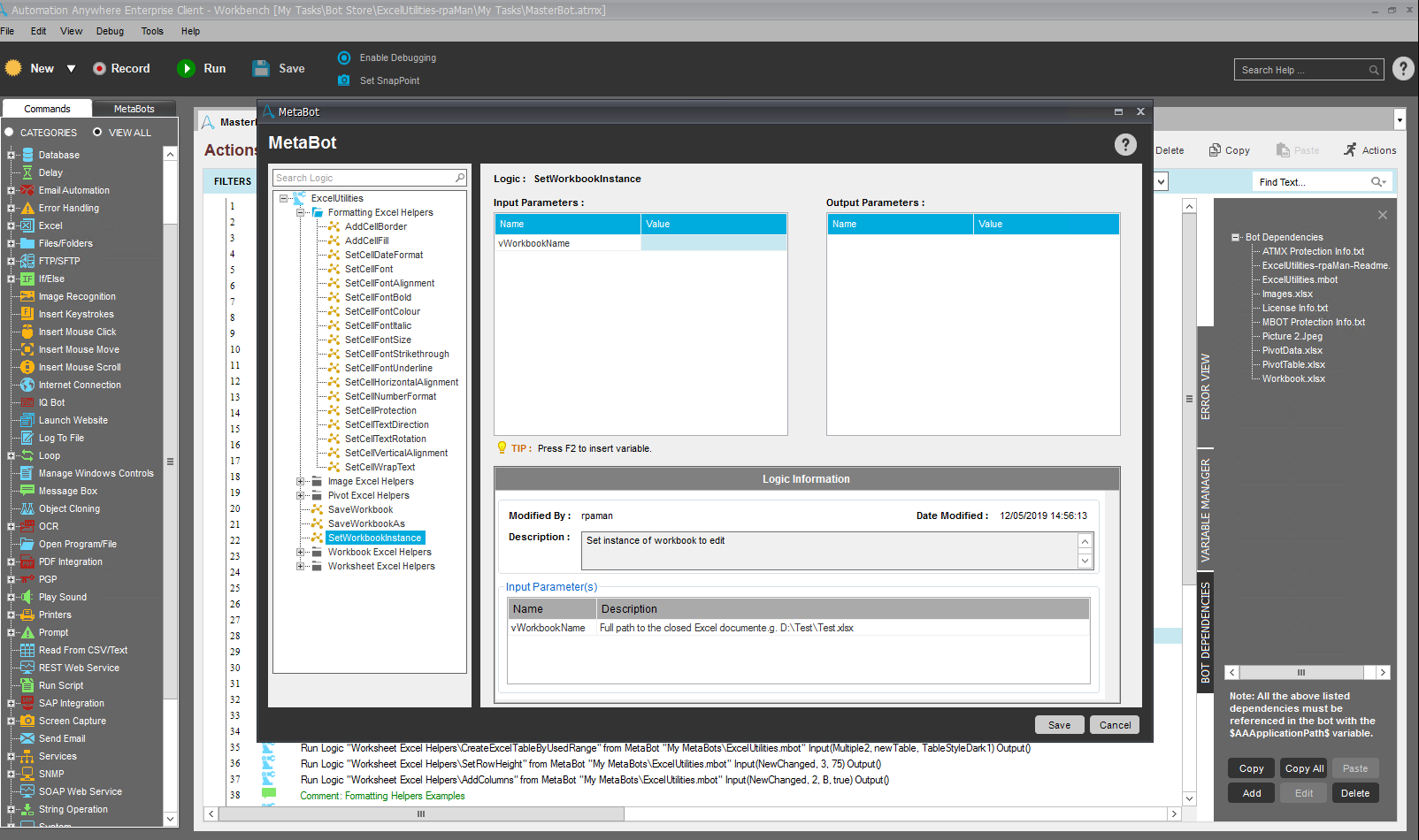 PREV
NEXT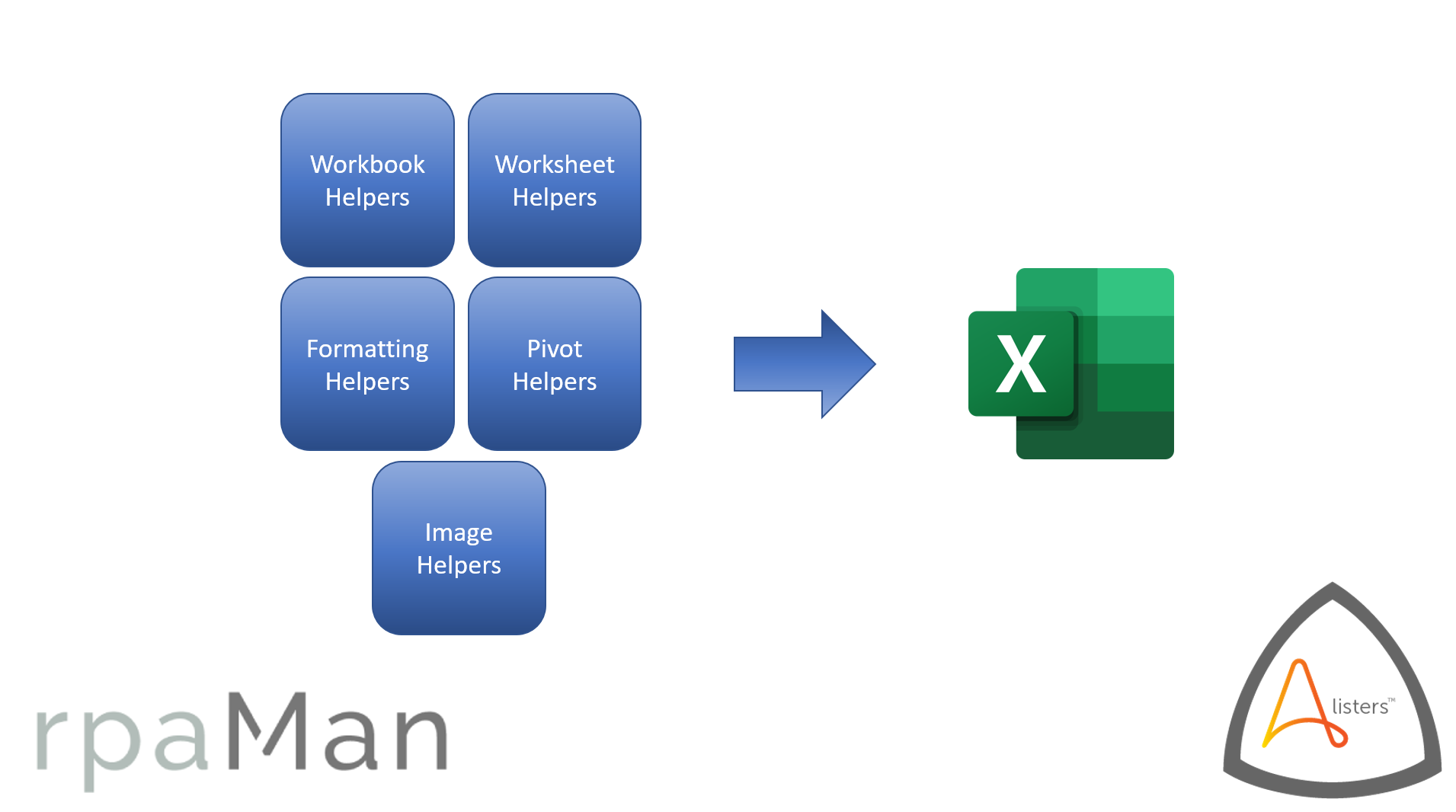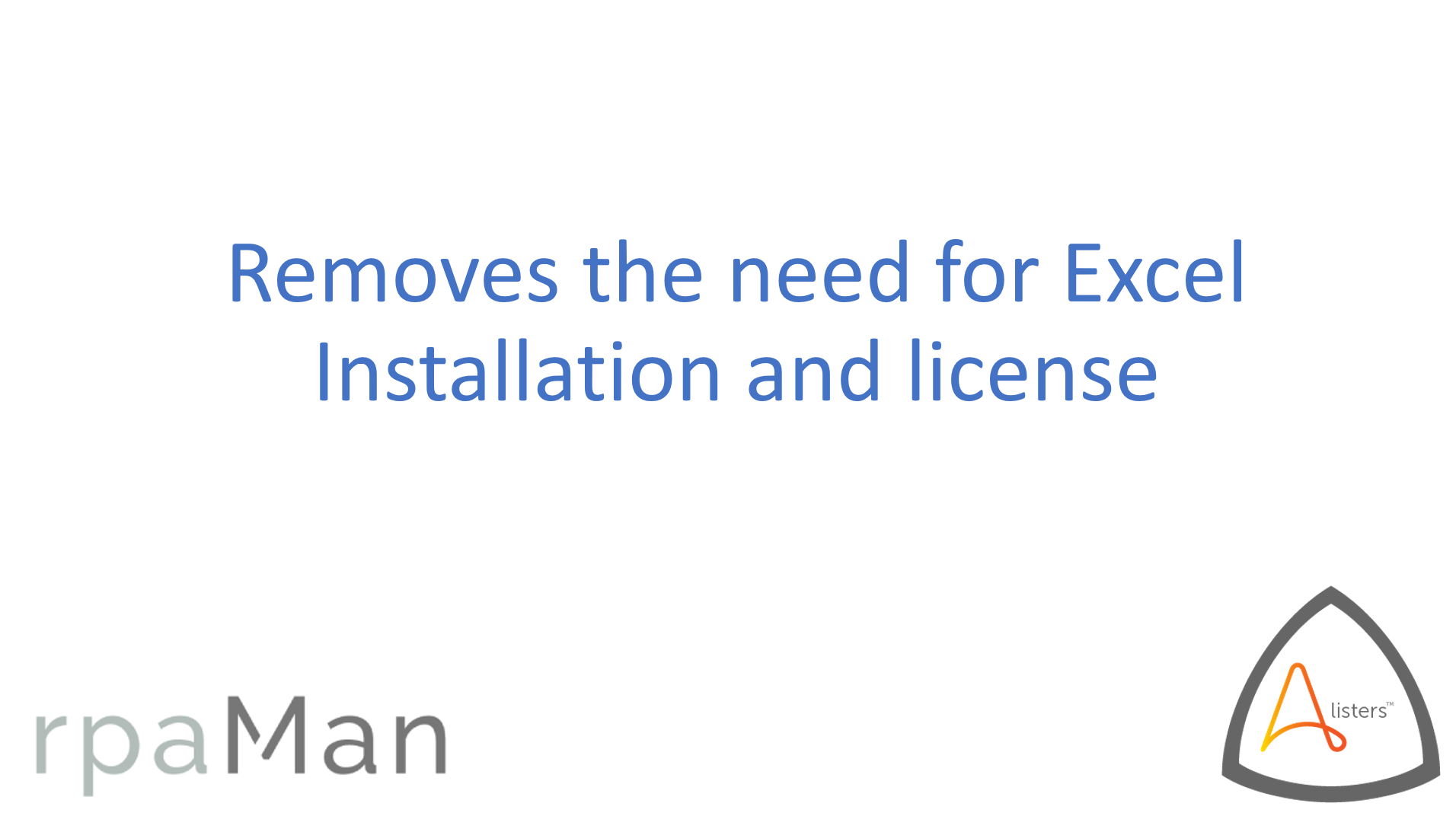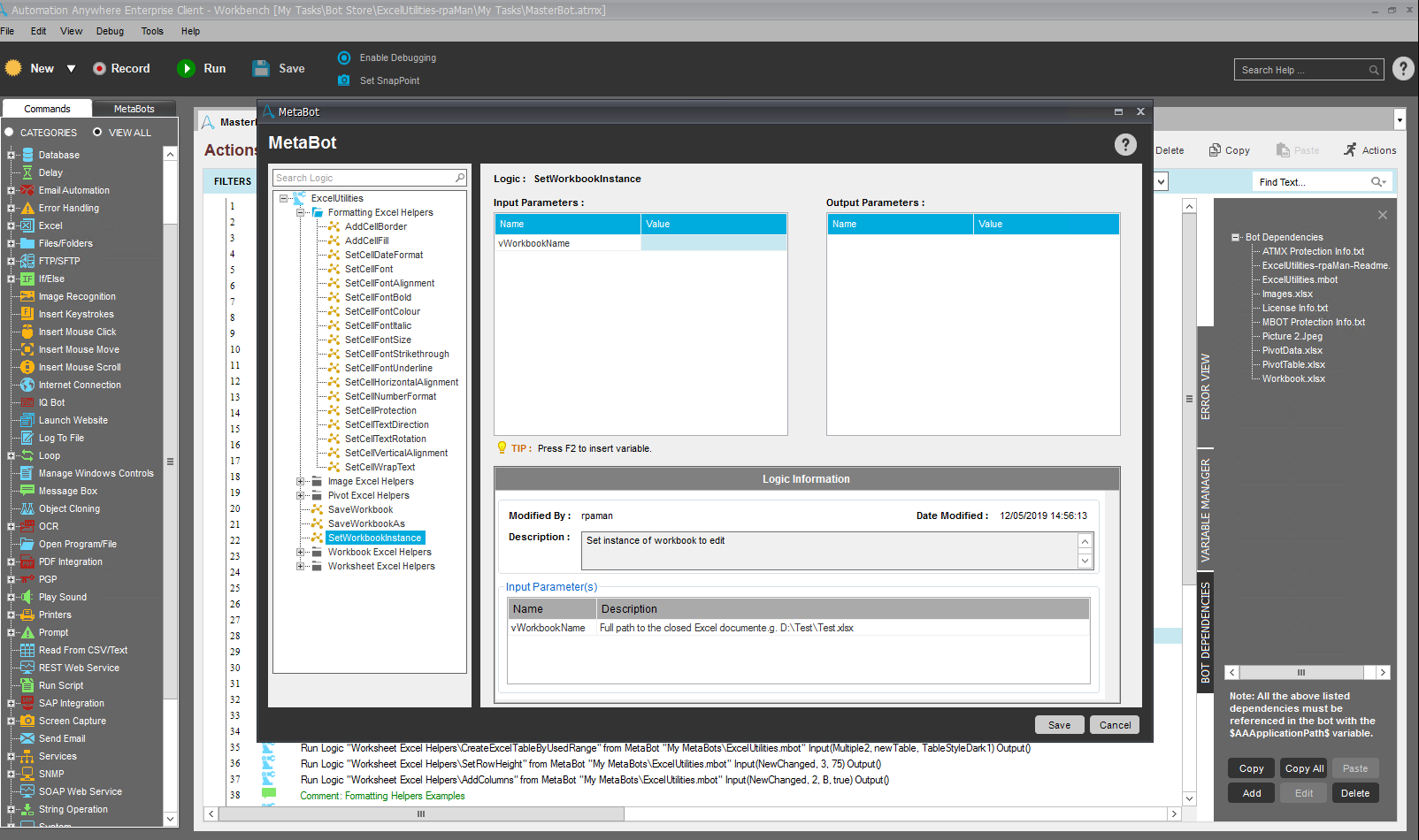 Setup Process
Install
Download the Bot and follow the instructions to install it in your AAE Control Room.
Configure
Open the Bot to configure your username and other settings the Bot will need (see the Installation Guide or ReadMe for details.)
Run
That's it - now the Bot is ready to get going!
Requirements and Inputs
Instance of an Excel Workbook - Can be created by the bot or an existing file