Exchange Rate Monitoring for USD and LKR
The bot is used to notify daily exchange rate for USD/LKR published by the Bank of Ceylon through email with previous day variance
Top Benefits
Automates the daily monitoring of rate fluctuation
Compares rates for easy decision making
Enables the obtained rate to be uploaded or integrated to finance systems
Saves time & human involvement on daily monitoring
Tasks
No prerequisites for triggering the bot
Extraction of USD/LKR rates for currency & transfer rates
Maintains history in database
Creates variance in Excel
Daily email sent to business users
The bot is used to notify the daily exchange rate for USD/LKR published by Bank of Ceylon (BOC) through email with previous day variance.
Accordingly, on a daily basis, the bot will check the BOC Exchange Rate for currency and transfers for USD/LKR and send an email on a daily basis with information pertaining to today's rates, previous day rates, and the variance between the 2 days.
This will help to make precocious financial decisions.
Buy Now
$50 USD per bot
Annual Subscription
Bot Security Program

Applications

Business Process

Category

Vendor
Automation Type

Bot

Last Updated

December 7, 2020

First Published

June 1, 2020

Platform

11.3.3

ReadMe
Support

Mon, Tue, Wed, Thu, Fri 9:00-17:00 UTC+0
+94 112 576 38
See the Bot in Action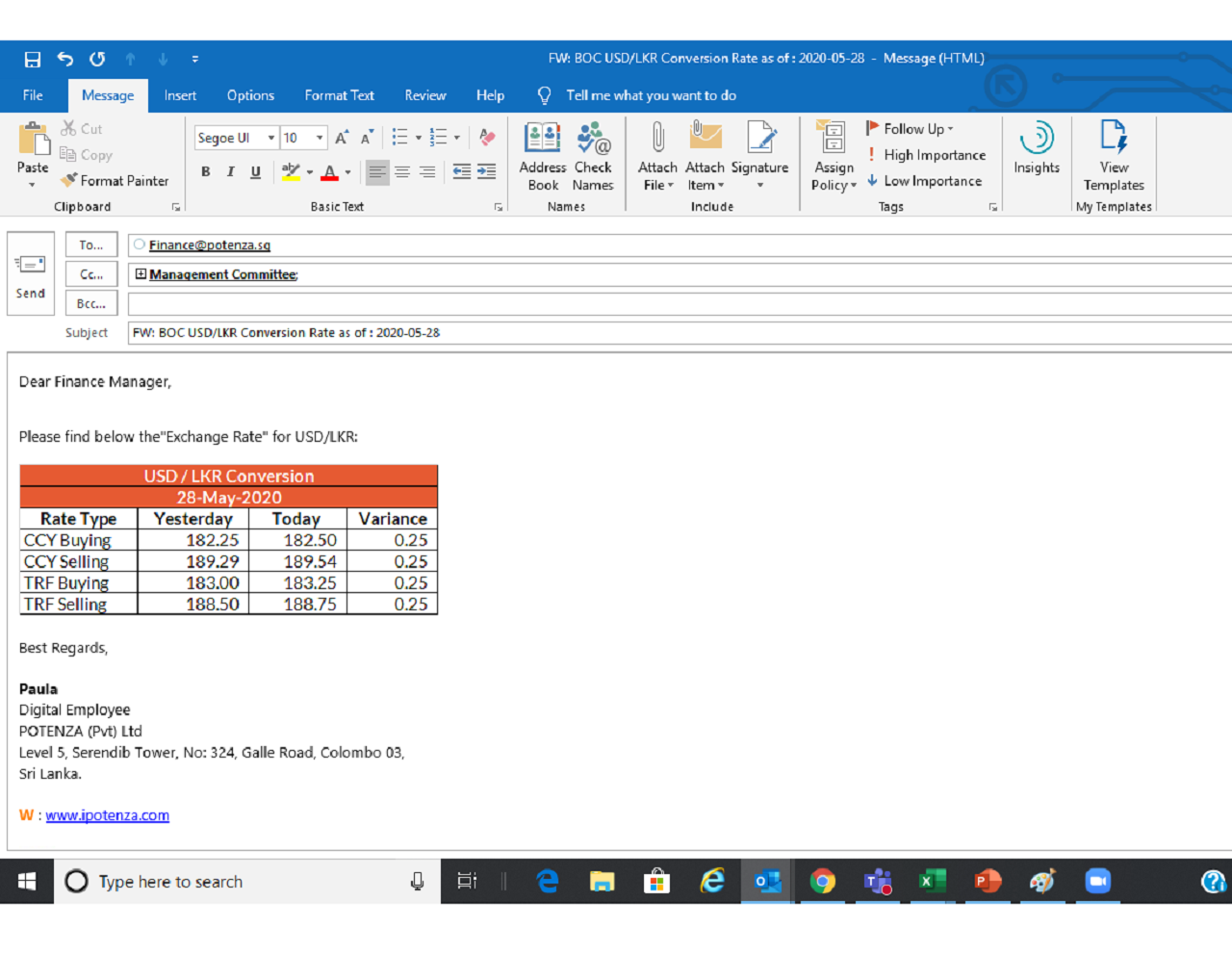 PREV
NEXT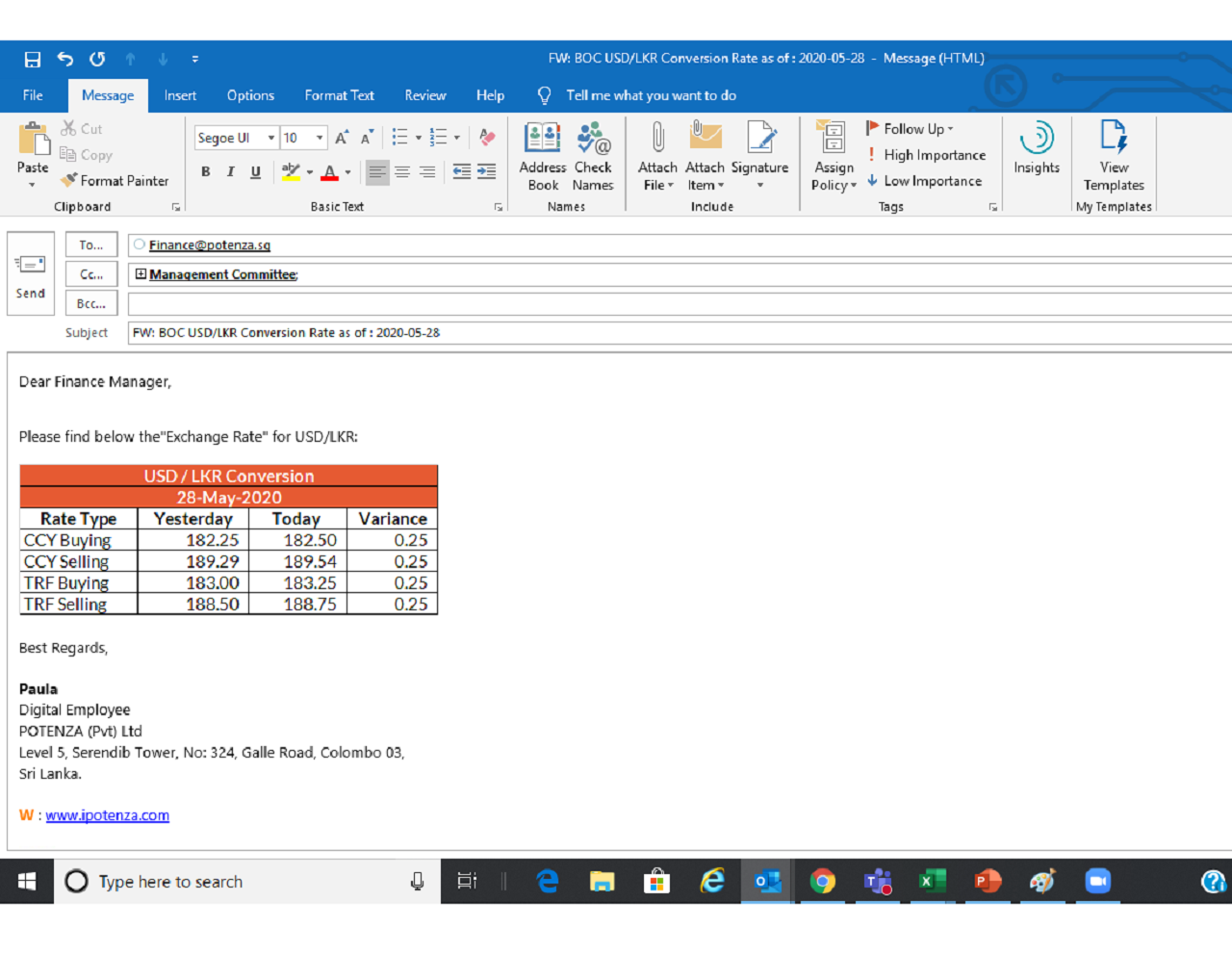 Setup Process
Install
Download the Bot and follow the instructions to install it in your AAE Control Room.
Configure
Open the Bot to configure your username and other settings the Bot will need (see the Installation Guide or ReadMe for details.)
Run
That's it - now the Bot is ready to get going!
Requirements and Inputs
Email account for the bot
Maintain email address through configuration file
Microsoft Excel