Manage Contact in SurveyMonkey
This bot helps to manage Contacts in Survey Monkey using API.
Top Benefits
Get all Contacts in an account
Create new Contact in Survey Monkey
Get Contact details of a particular Contact
Delete Contact in Survey Monkey
Tasks
Reads the authentication details provided
Performs operations as per provided as input like Get All, Get Specific Contact, Create, Update, Delete Contact
This bot helps to manage contacts and perform operations like create new, modify existing, get list, get particular details, delete a contact from Survey Monkey. This bot internally uses Survey Monkey APIs which makes it more efficient, reliable, and faster.
Buy Now
$50 USD per bot
Annual Subscription
Bot Security Program

Applications

Business Process

Category

Downloads

68

Vendor
Automation Type

Bot

Last Updated

July 24, 2020

First Published

October 24, 2018

Enterprise Version

11.3.3

ReadMe
Support
SKU

MNG_CT_IN_SVY_MKY
See the Bot in Action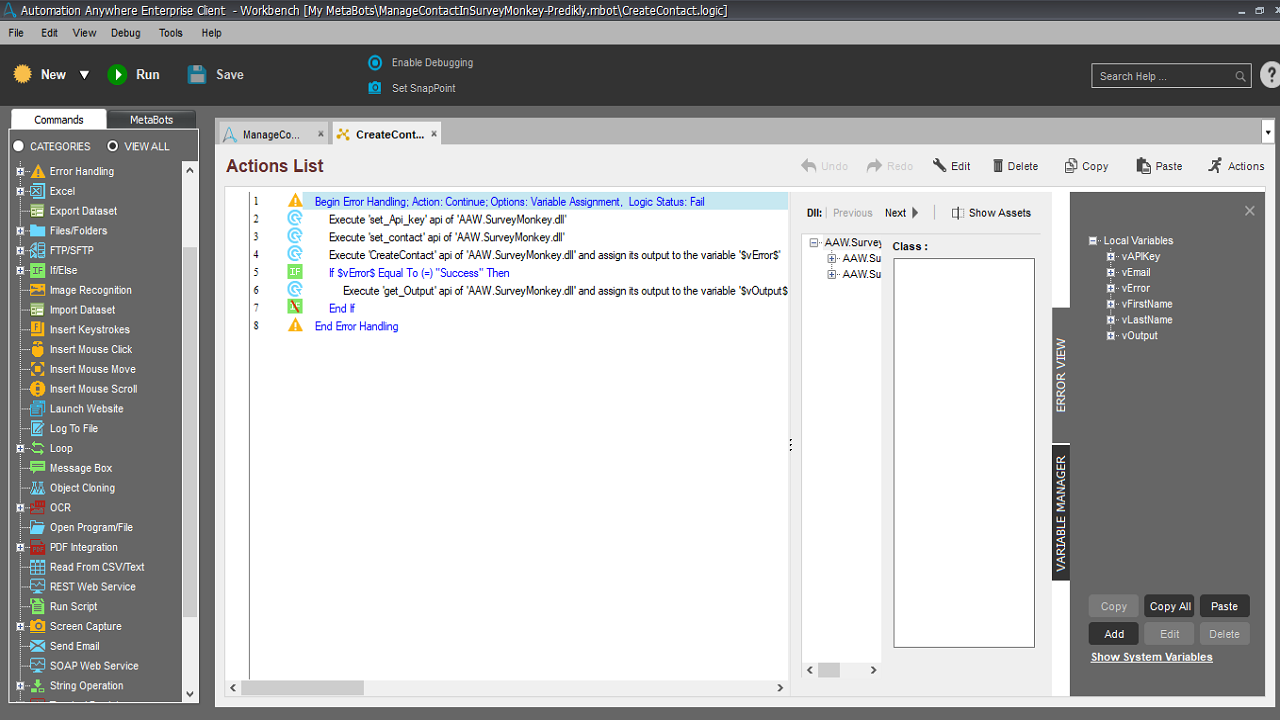 PREV
NEXT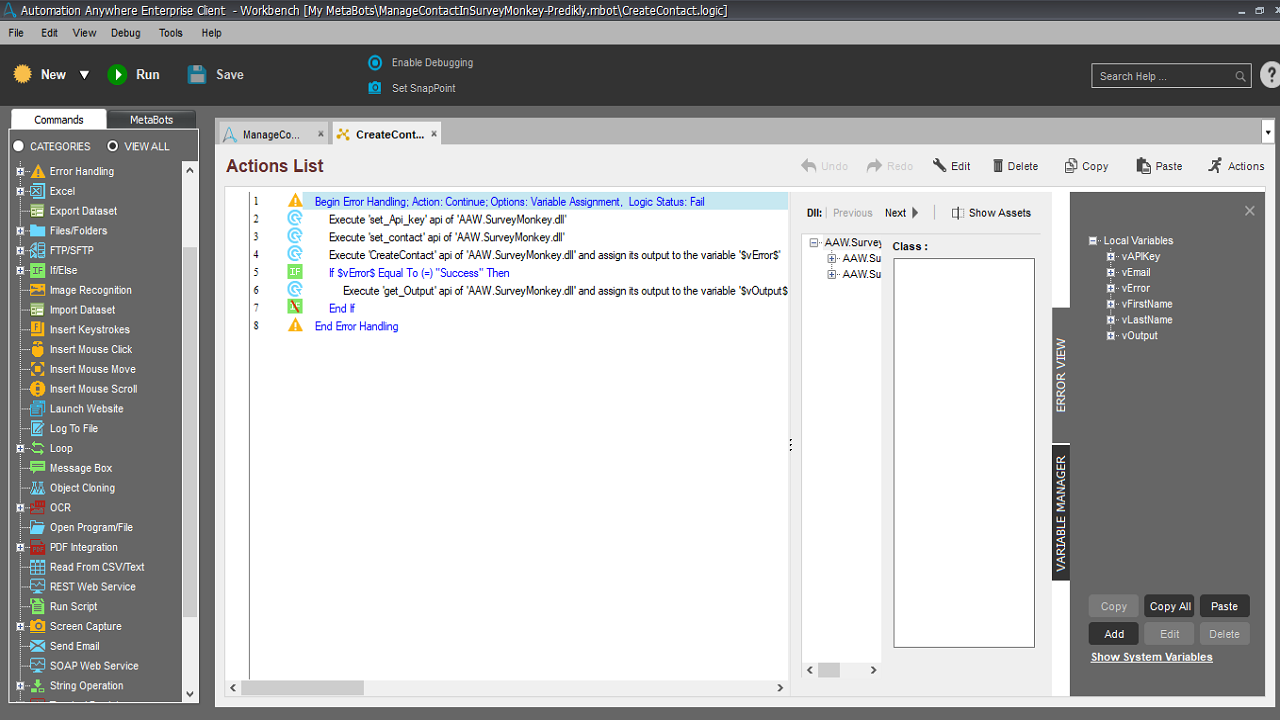 Setup Process
Install
Download the Bot and follow the instructions to install it in your AAE Control Room.
Configure
Open the Bot to configure your username and other settings the Bot will need (see the Installation Guide or ReadMe for details.)
Run
That's it - now the Bot is ready to get going!
Requirements and Inputs
Survey Monkey API Key
Operations to be performed on Contact.