Masking Aadhar Card Details
This bot is developed to mask the last 4 digits of the Aadhaar card details. Masking is contingent on the quality of the Aadhaar card DPI
Top Benefits
Easy to mask last 4 digits of Aadhaar card details
Multiple images can be easily masked
Tasks
Read all the ID proof from the input file
Mask ID proof only if it is an Aadhaar card
Generates a log file to check status
This bot utilizes the Microsoft OCR to extract text and location from an image. From the extracted text it identifies whether it is an Aadhaar card or not. If it is an Aadhaar card, it extracts the location of the Aadhaar number and starts the masking process. Once the masking process is complete, you can view the output folder for masked images and the output log file.
Note: If images are blurry, lower dpi or not in an appropriate format. The OCR will fail to extract text and will be logged in output log as "Invalid Aadhaar Card or Image is blurry"
Buy Now
$50 USD per bot
Annual Subscription
Bot Security Program

Applications

Business Process

Category

Vendor
Automation Type

Bot

Last Updated

January 27, 2021

First Published

May 28, 2020

Enterprise Version

11.3.3

ReadMe
Support

Mon, Tue, Wed, Thu, Fri 11:00-18:00 UTC+5.5
See the Bot in Action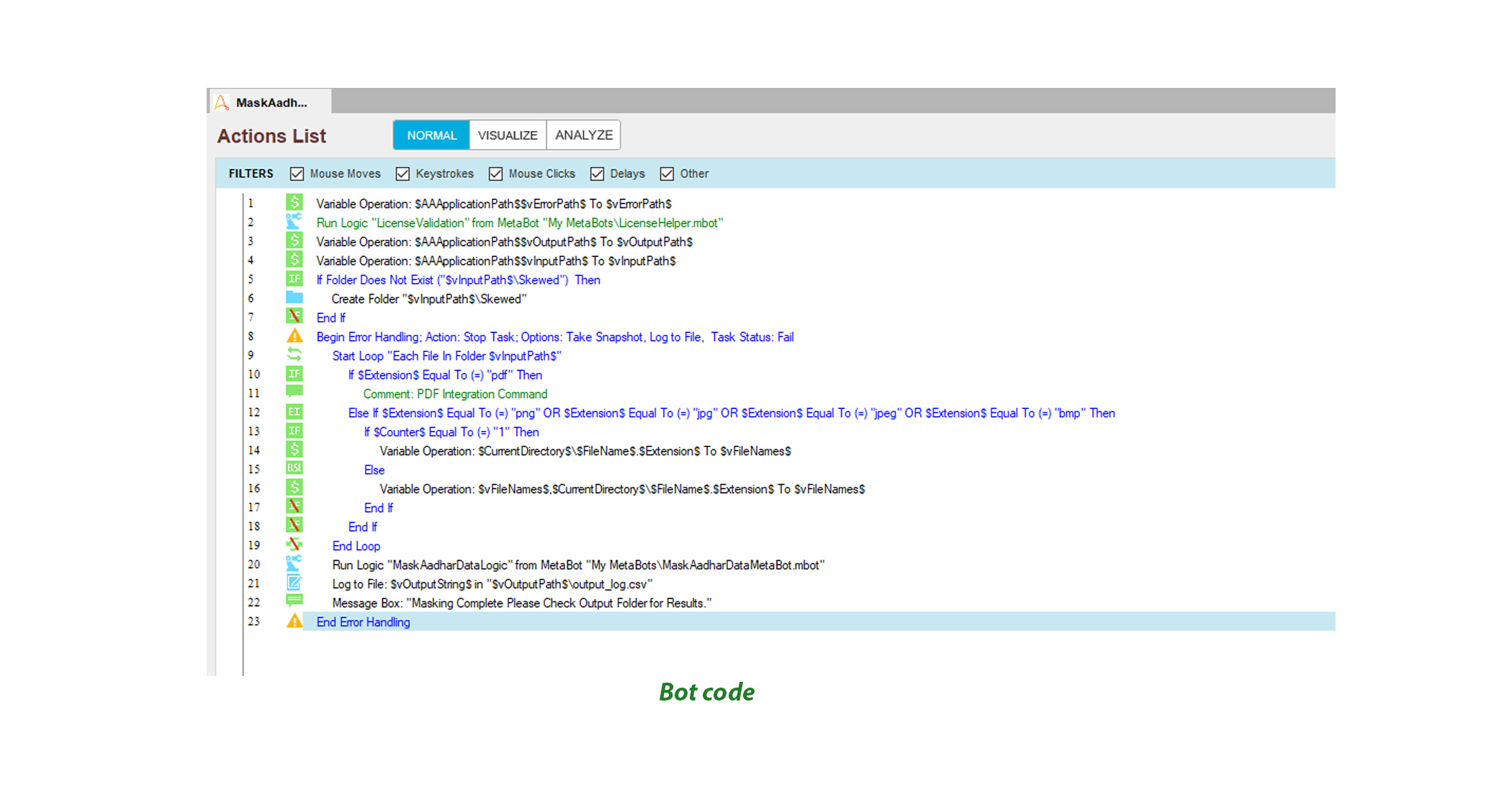 PREV
NEXT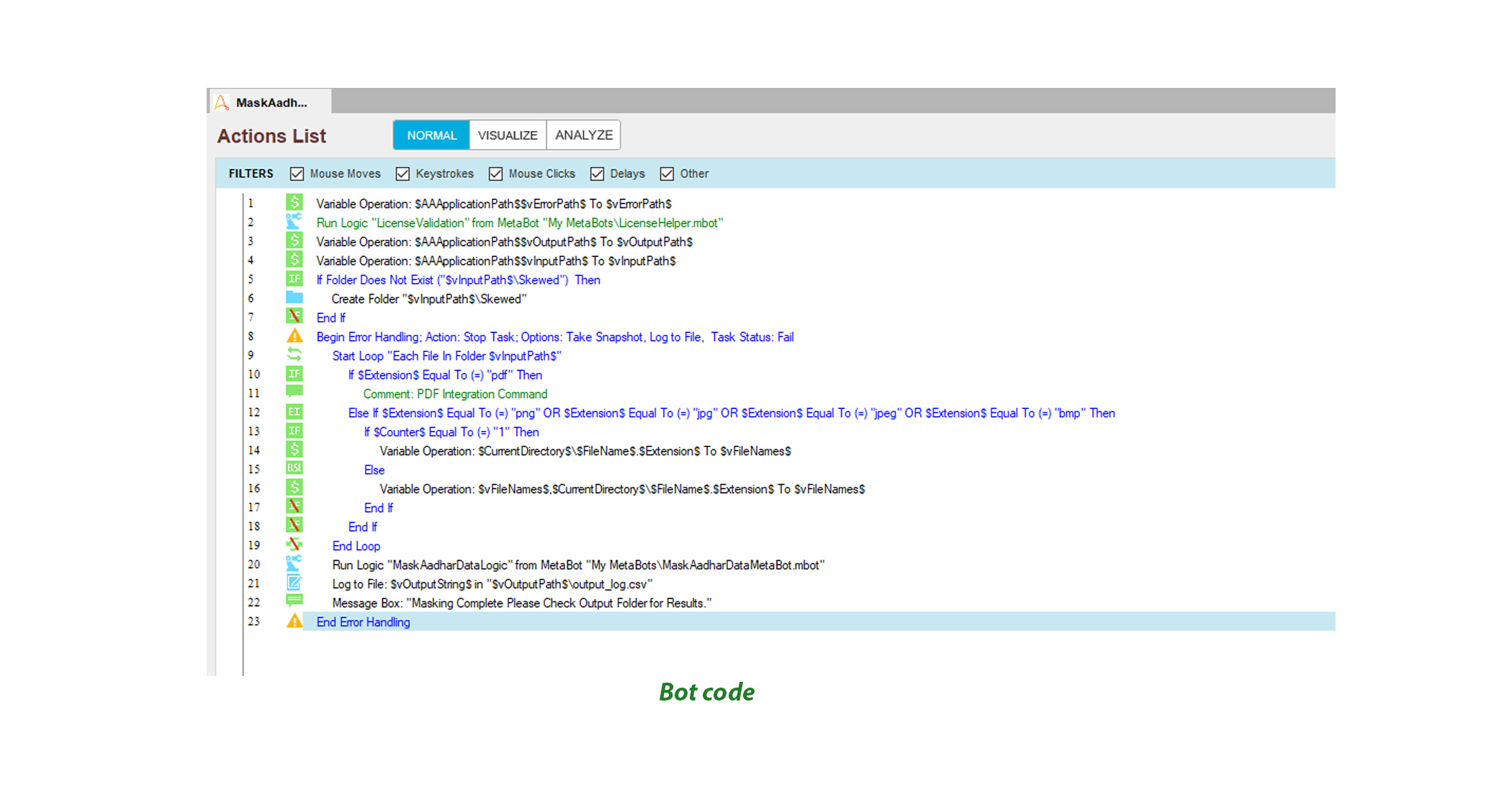 Setup Process
Install
Download the Bot and follow the instructions to install it in your AAE Control Room.
Configure
Open the Bot to configure your username and other settings the Bot will need (see the Installation Guide or ReadMe for details.)
Run
That's it - now the Bot is ready to get going!
Requirements and Inputs
Account with Microsoft Azure cognitive service - Computer version