Merge Multiple PDFs to Single Document
This bot merges PDF documents placed in a folder and provides the merged PDF's in each output folder for use.
Top Benefits
Merge any amount of PDF Documents in minutes
100% Accurate and Quality
Speed and Reduce cost
Transform repetitive processes into a single schedule/keystroke
Elimination of possible human errors
Tasks
Place the PDF documents in the folder
BOT Reads the No of folder and the documents with the folder
Merges ALL the PDF documents within each folder
Output is placed in OUT Folder under each Folder name
Scheduled in Control room
Process summary: We have several PDF documents in a folder. We need to get all documents into one single document, which we currently use tools to merge PDF documents.
Now you can place the relevant documents in folders and schedule the bot. The bot will navigate through each folder structure and merge all the PDF documents, within each folder and provide you with an output folder, consisting of all merged documents in minutes.
Buy Now
$250 USD per bot
Annual Subscription
Bot Security Program

Applications

Business Process

Category

Vendor
Automation Type

Bot

Last Updated

July 24, 2020

First Published

May 14, 2020

Enterprise Version

11.3.3

ReadMe
Support

Mon, Tue, Wed, Thu, Fri 9:00-17:00 UTC+0
+94 112 576 38
See the Bot in Action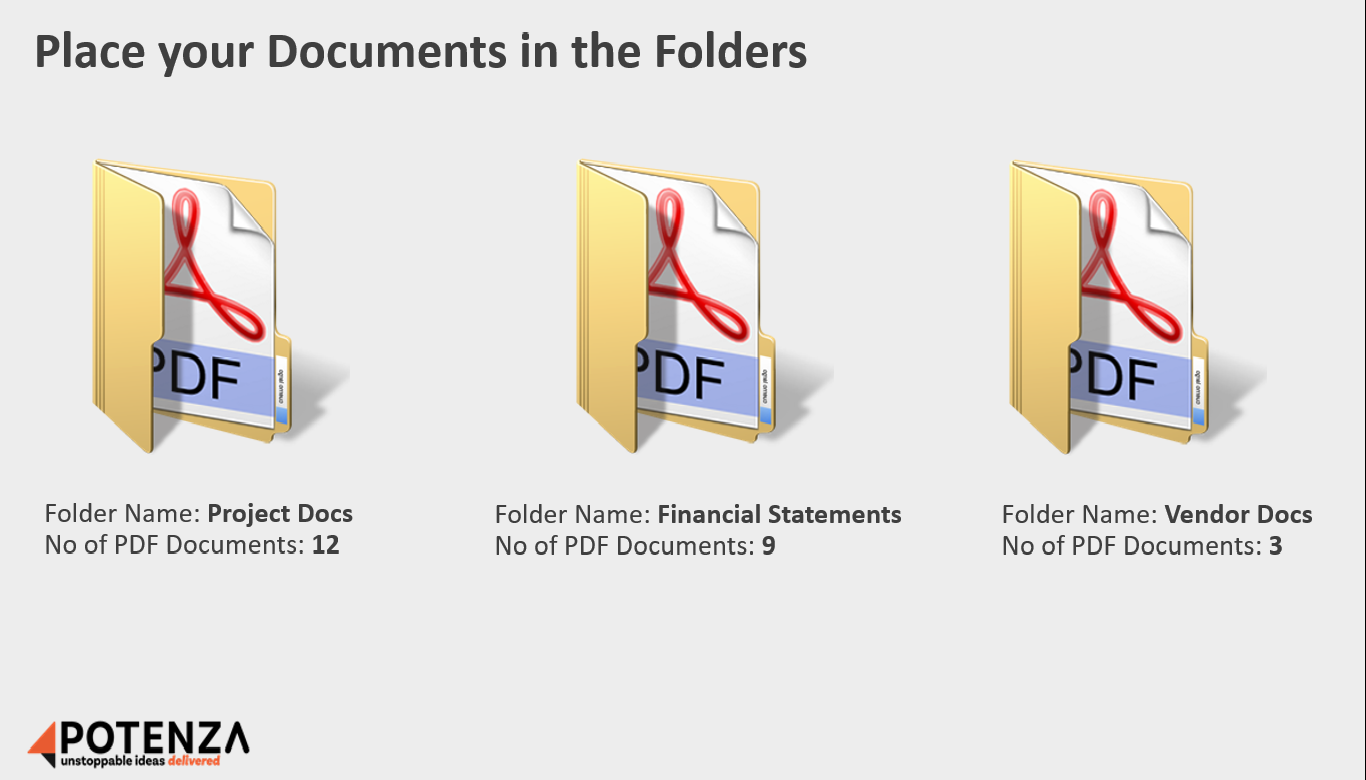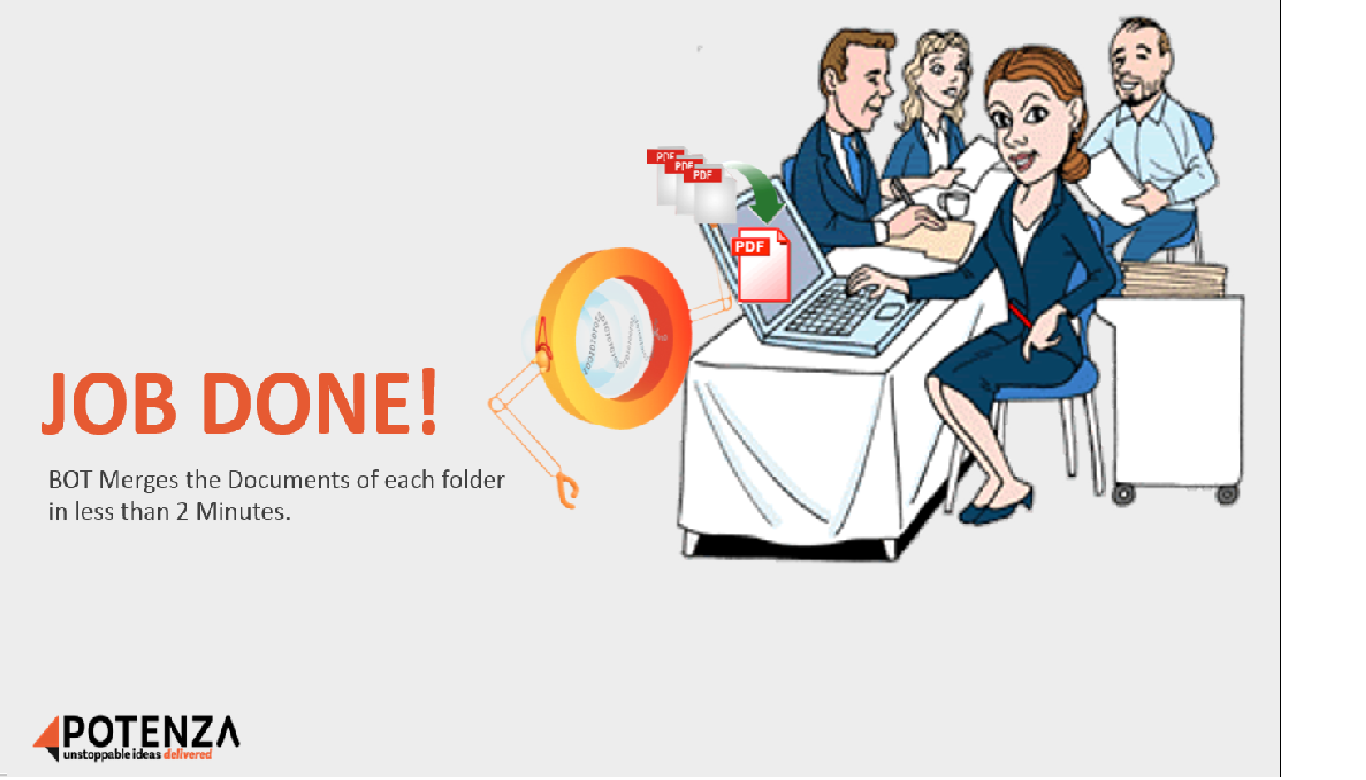 PREV
NEXT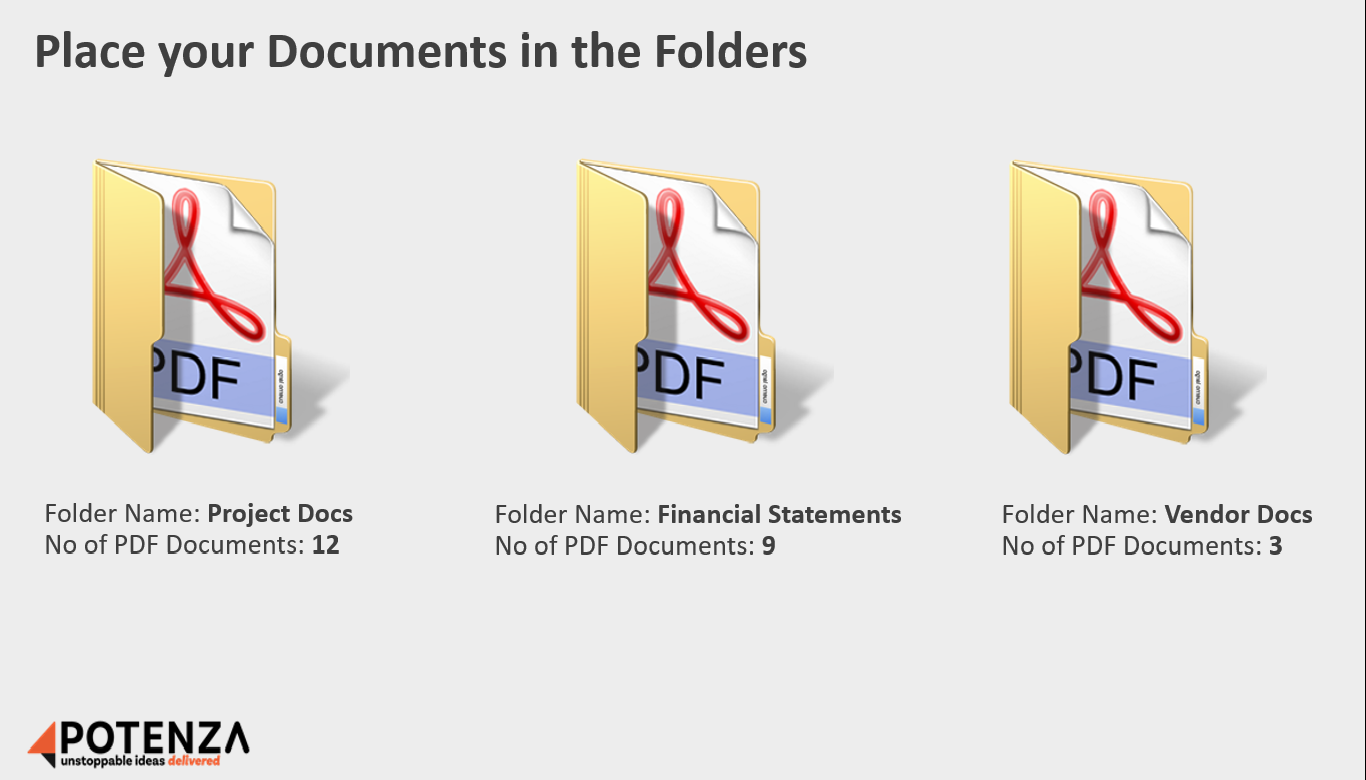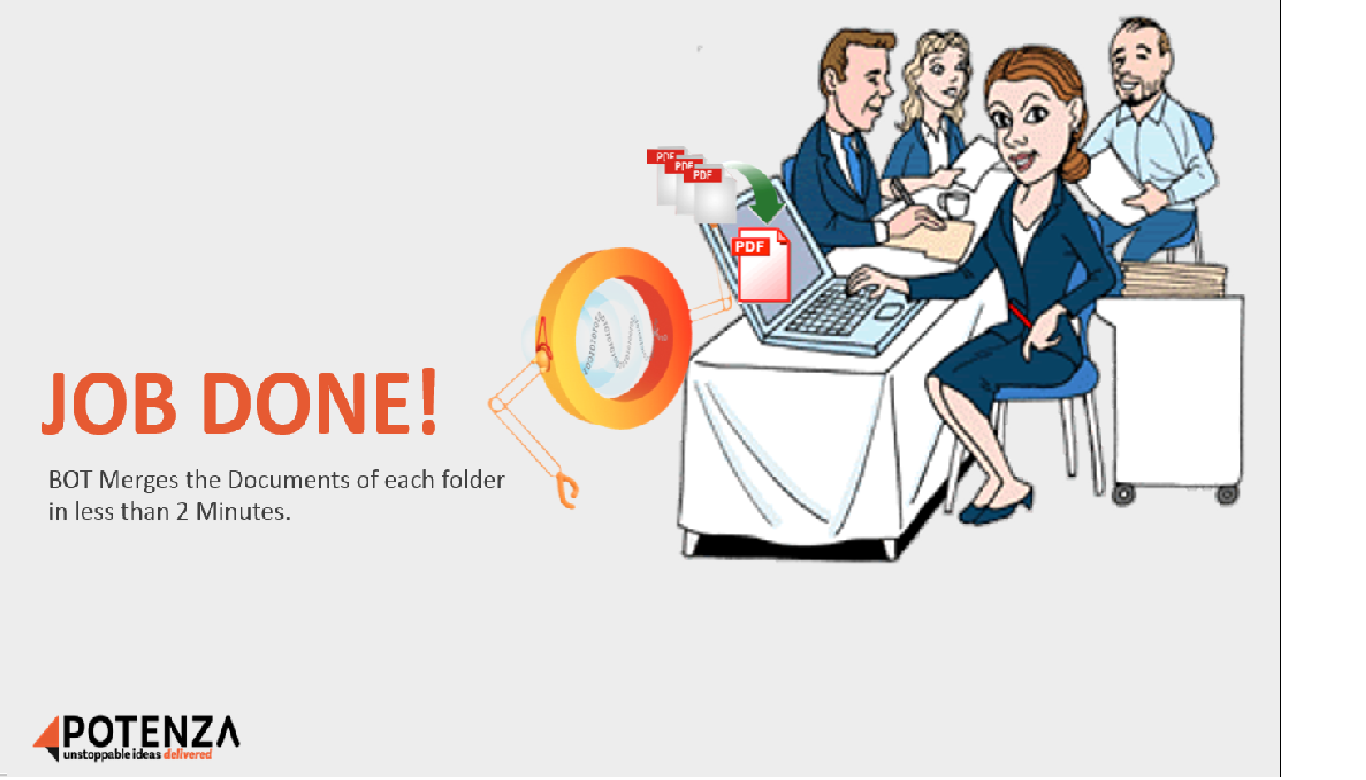 Setup Process
Install
Download the Bot and follow the instructions to install it in your AAE Control Room.
Configure
Open the Bot to configure your username and other settings the Bot will need (see the Installation Guide or ReadMe for details.)
Run
That's it - now the Bot is ready to get going!
Requirements and Inputs
PDF documents placed in folder which needs to be merged
The PDF documents should be in same page size and same resolution