Month End Closing Activity
This month-end closing activity includes multiple sub-activities
Top Benefits
Speeds up reporting cadence to focus team on the right priorities
Helps to automate the manual activity of FICO department to complete the month-end closing activity
Helps give better services with minimal human support and time
Tasks
Master bot includes email to SPOC for manual activity
Read data from Excel and automate the Finance month end activities
Alert user by email when the task is completed
The entire process is based on month-end closing activity performed by each organization where we will provide the master bot, which will perform all of the activity in sequence, and wherever manual intervention is required the bot will send an email notification to the business user.
According to the master bot activity, the bot will execute each and every sub-activity (all of the month-end closing activities) mentioned in the master Excel file.
Once all of the activity is performed, the bot will notify the business user of the status.
This month-end closing activity needs to perform every month-end for each business; It includes multiple activities such as:
- Enter accruals and deferrals
- Process recurring entries clear customer, vendor, and G/L open items and GR/IR accounts
- Record foreign currency revaluation
- Post-tax payables
- Run asset depreciation
- Display document journal and financial statements
In this bot, we included only 3 activities, if a business/user wants to purchase the whole month-end closing activity bot package then please contact us (Sapours technology). The cost mentioned on the Bot Store is applicable for the whole package.
The 3 activities included in the current package are:
- Depreciation Posting Run – AFAB
- Enter Statistical Key Figures – KB31N
- Execute Actual Distribution - KSV5
Buy Now
$300 USD per bot
Annual Subscription
Bot Security Program

Applications

Business Process

Category

Vendor
Automation Type

Bot

Last Updated

June 18, 2021

First Published

June 18, 2021

Platform

11.3.3

ReadMe
Support

Mon, Tue, Wed, Thu, Fri 9:00-17:00 UTC+0
912066277962
See the Bot in Action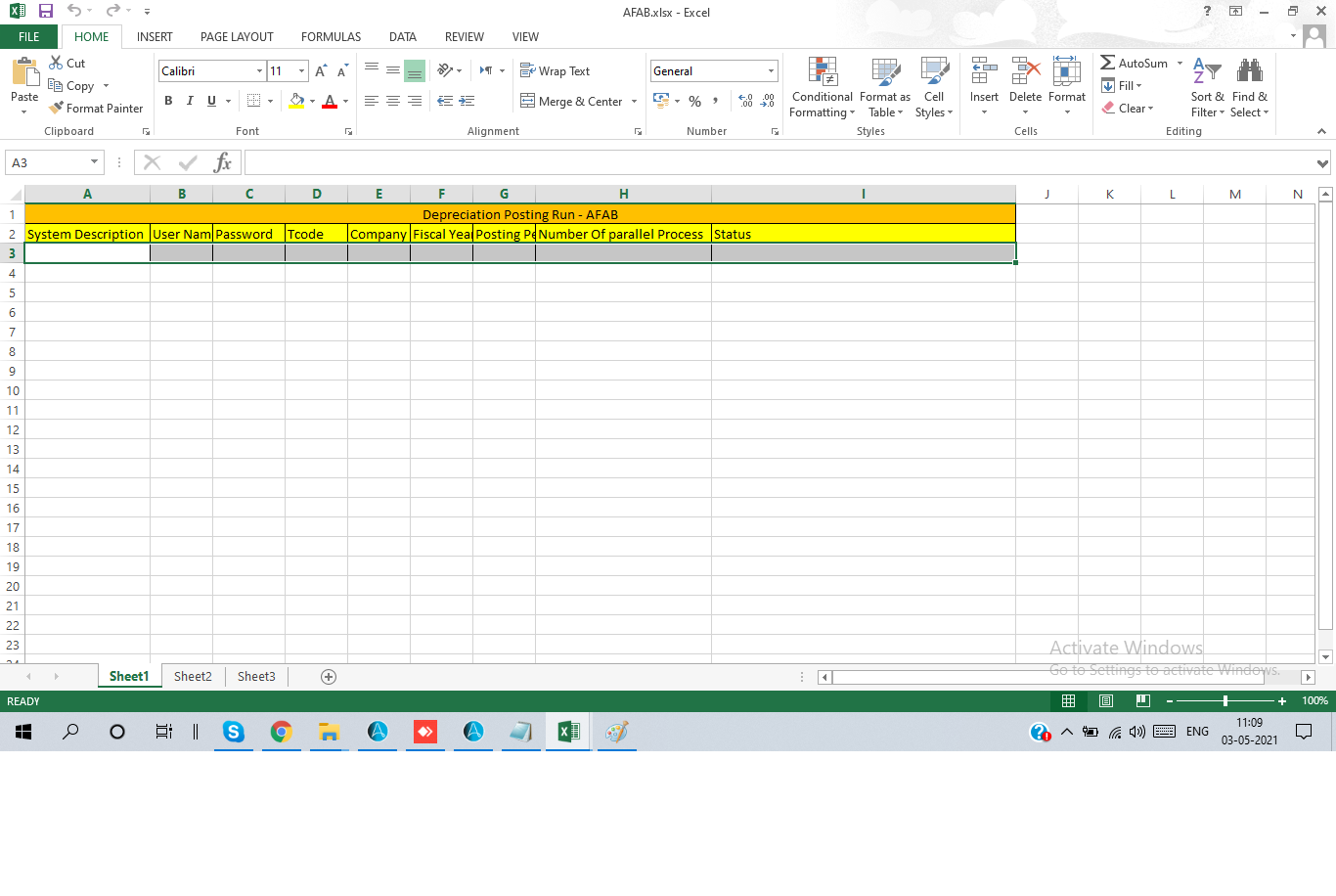 PREV
NEXT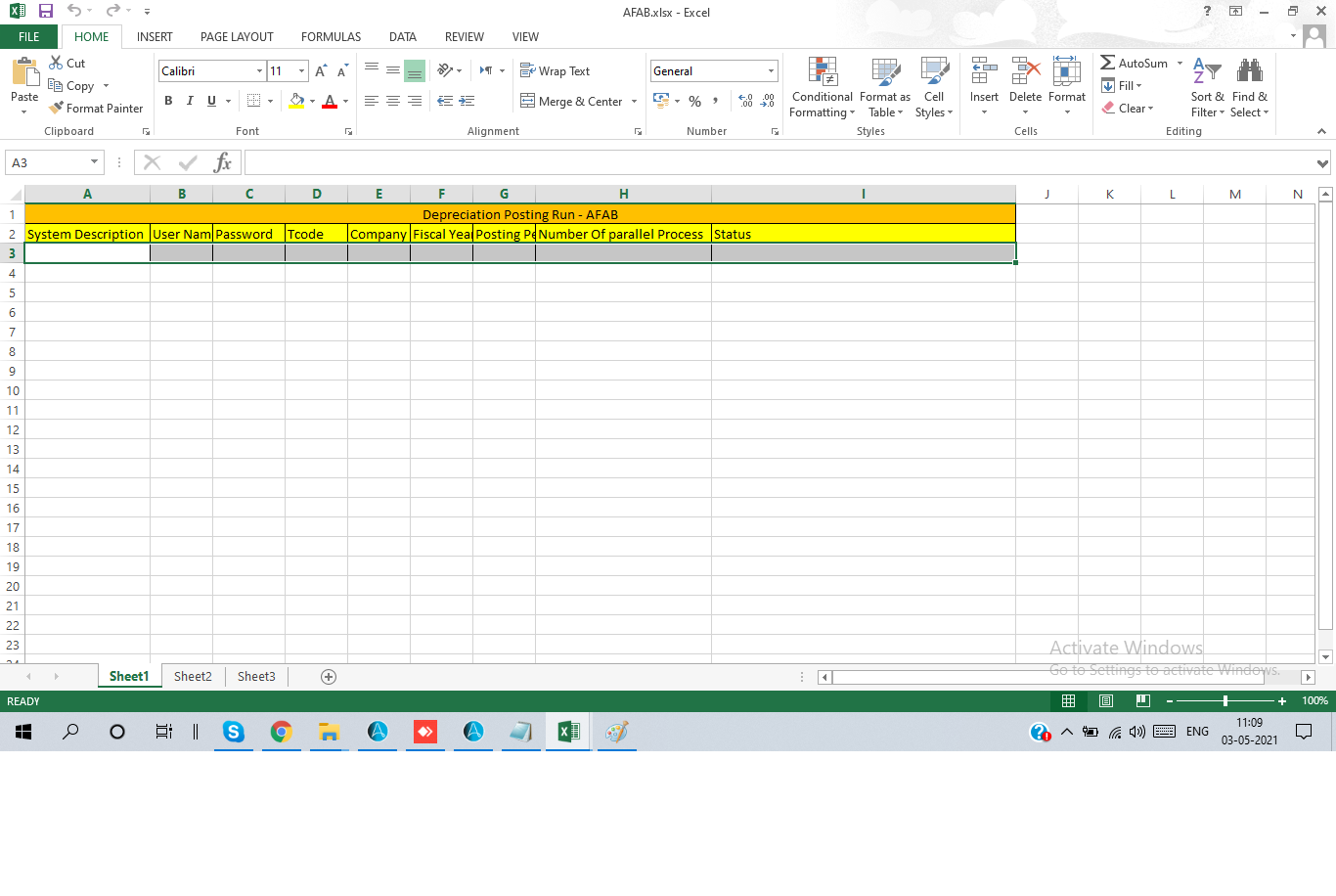 Setup Process
Install
Download the Bot and follow the instructions to install it in your AAE Control Room.
Configure
Open the Bot to configure your username and other settings the Bot will need (see the Installation Guide or ReadMe for details.)
Run
That's it - now the Bot is ready to get going!
Requirements and Inputs
SAP S4H, Microsoft Excel,
Input data template in given format