Tax Reconciliation For Traces
Tax Reconciliation Process logins into Traces site with the help of user, extracts PDF files from zip file downloaded using converter and sends PDFs to Users
Top Benefits
Removes the manual effort to download the Certificates
Email Notifications to the Users
Timely actions to Streamline communications
Tasks
Login into Traces with the help of User
Downloading Zip files based on request number configured
Extracts PDFs from Zip
Enters Digital Signature in PDFs
Sends Email to the users
TRACES or TDS Reconciliation Analysis and Correction Enabling System is a web-based application from the Income Tax Department of India used for TDS administration and implementation. Form 16A is a certificate of deduction for tax at source issued if tax is deducted under any provision except section 192 of the Income Tax Act. Typically each Company or Deductor has hundreds of suppliers for which the Company will need to generate and download the TDS Certificate from the TRACES website and send it to Suppliers as an email attachment. This is a repetitive and time-consuming process that is prone to errors due to the large volume of supplier documents and emails.
Thirdware has used the Automation Anywhere RPA platform to automate this process. Once the user logs into the Traces website & triggers the bot, the bot checks availability status of Request number configured, extracts PDF files from zip file downloaded using Traces PDF converter, enters digital signature in PDFs through DSC utility and finally sends the Emails to Users.
Bot Security Program

Applications

Business Process

Category

Vendor
Automation Type

Bot

Last Updated

November 19, 2020

First Published

November 5, 2019

Enterprise Version

11.3.3
Support
See the Bot in Action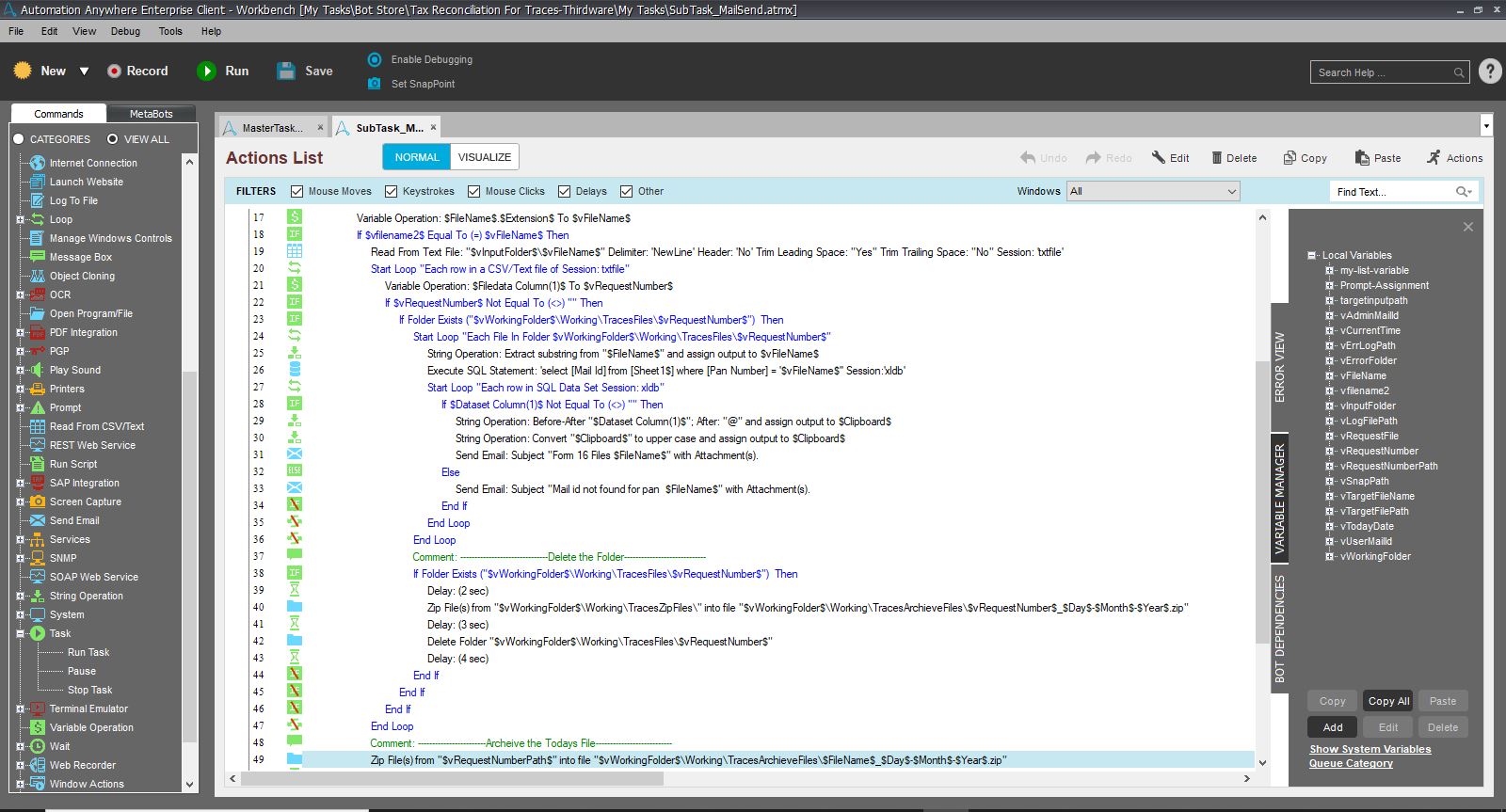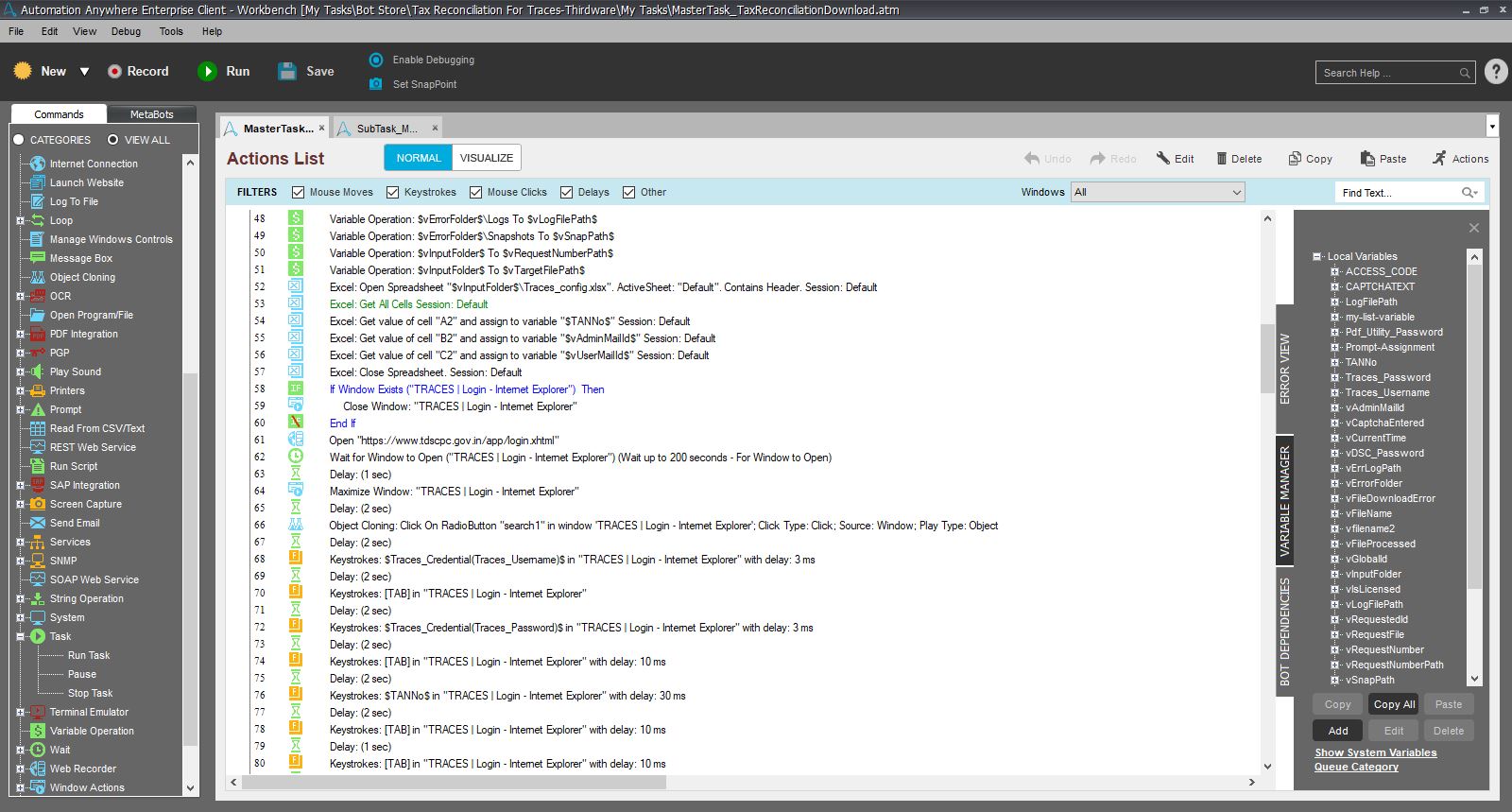 PREV
NEXT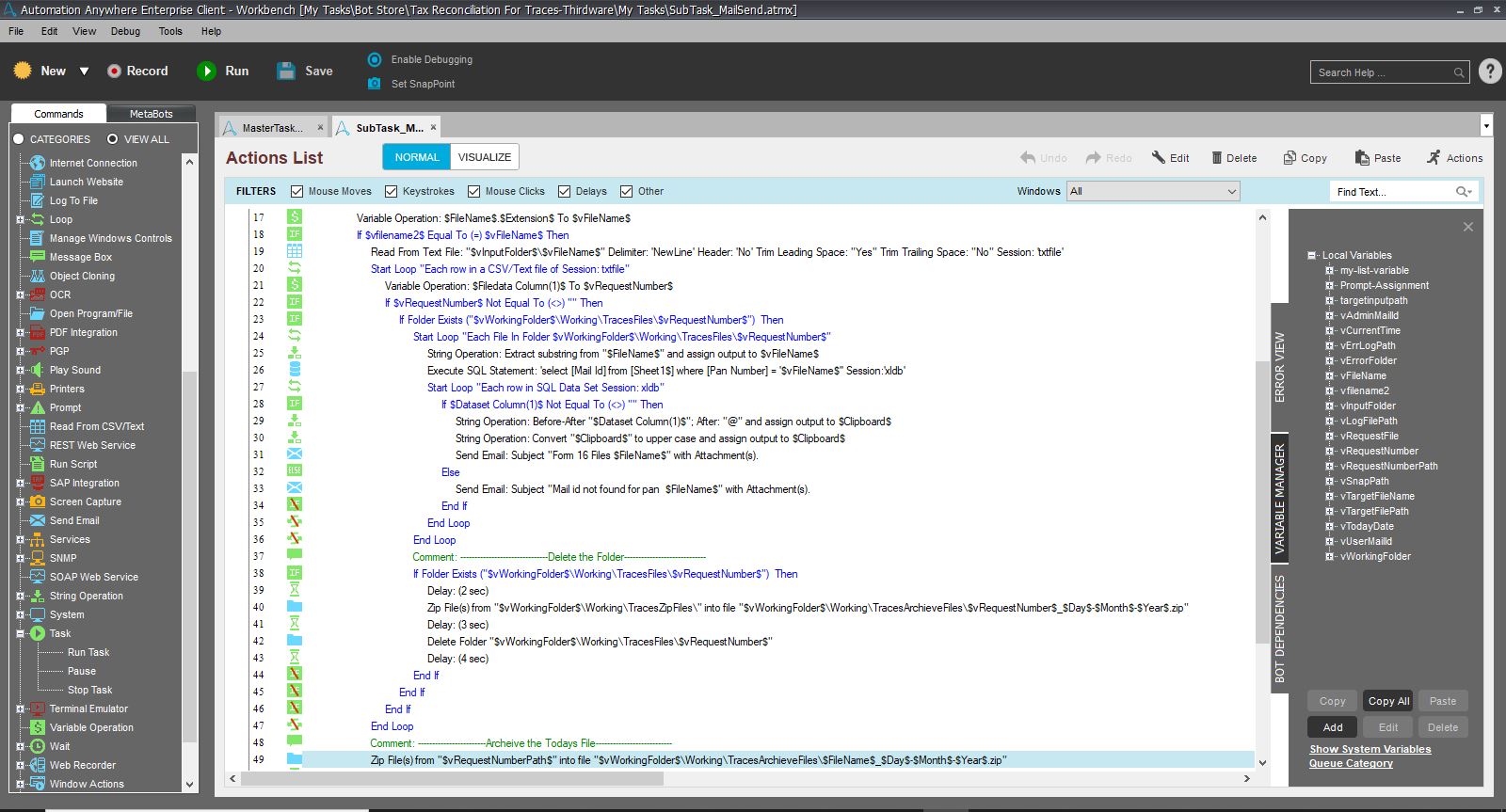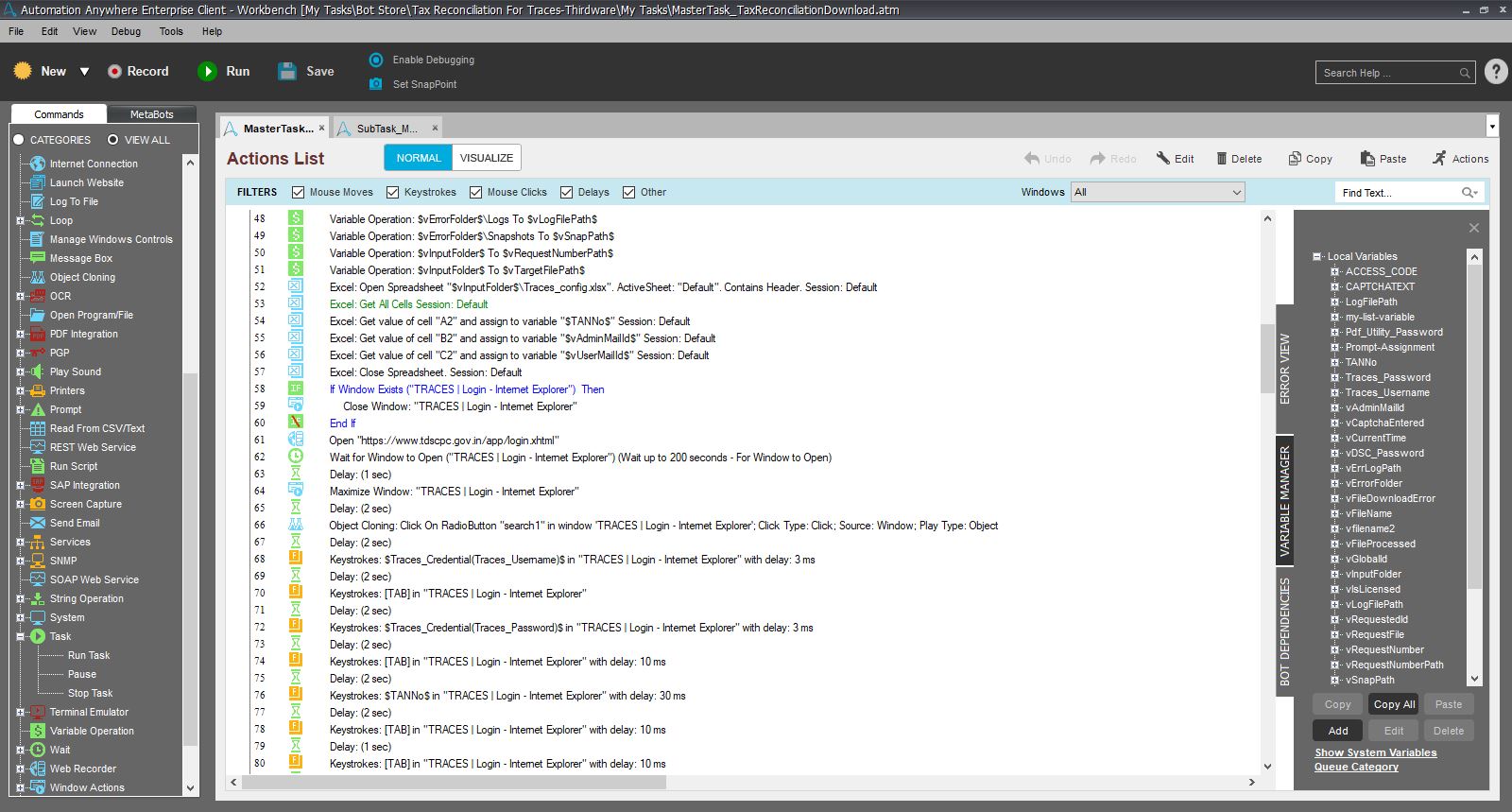 Setup Process
Install
Download the Bot and follow the instructions to install it in your AAE Control Room.
Configure
Open the Bot to configure your username and other settings the Bot will need (see the Installation Guide or ReadMe for details.)
Run
That's it - now the Bot is ready to get going!
Requirements and Inputs
Internet Explorer 11
Microsoft Excel 2010 and above
TRACES-PDF-ConverterV1.4L
DSC (Digital Signature For Traces Certificate)
Traces_config.xlsx
Panwithmailids.xlsx
Request File