Windows Health Check
This bot extracts details of operating system, device driver error, network interface, and system warning from local & remote systems
Top Benefits
Easily extracts detailed information about local & remote system in one single file
Enables user to specify more than one server name
100% accurate results
Reduces manual intervention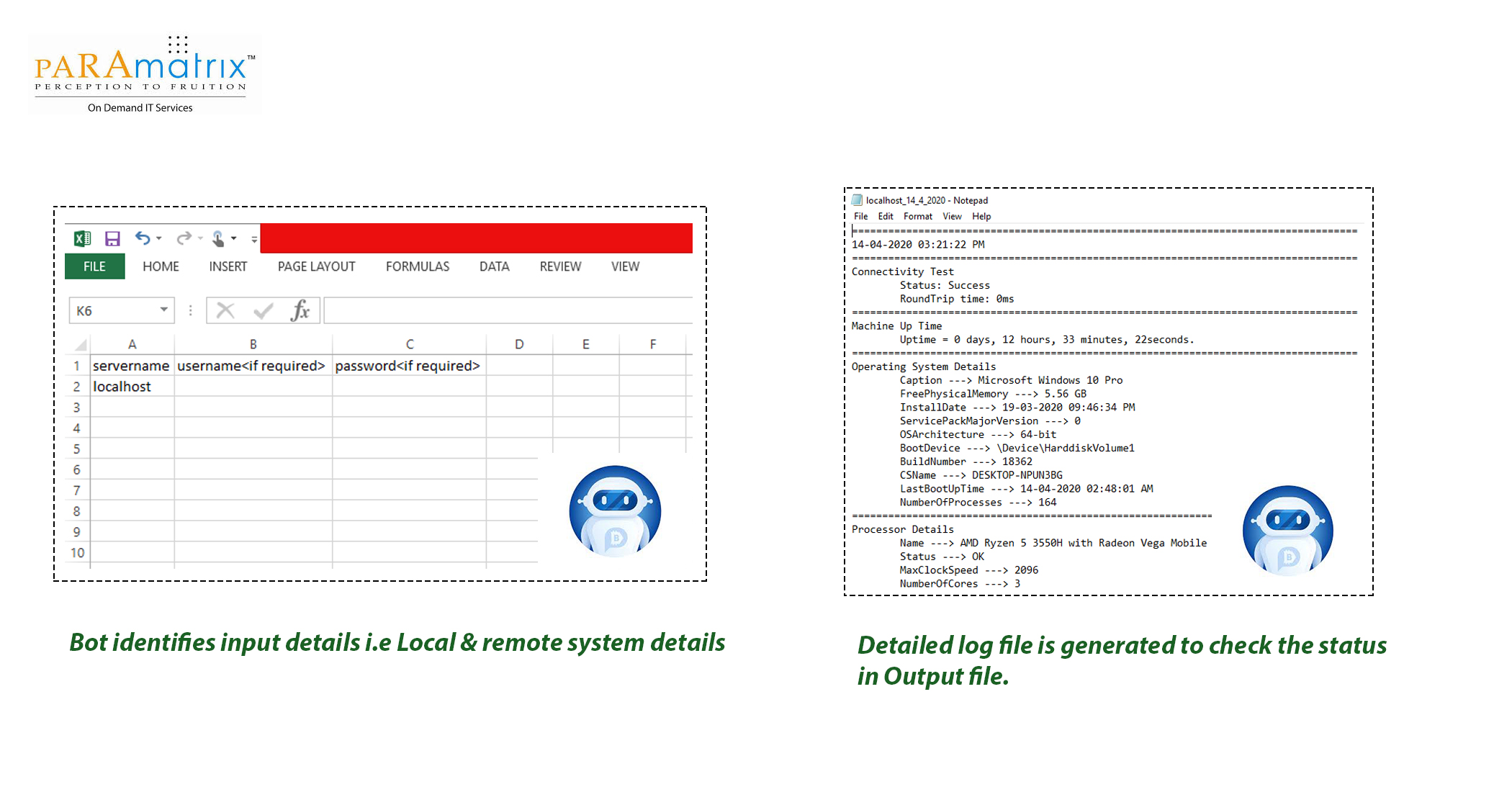 Tasks
Enter details in input file, i.e Localhost or remote server name & its username & password
Run the bot
Detailed log file is generated in output file for both, i.e. local system & remote server
This bot extracts the details of information from local & remote server systems.  Users can enter either "Localhost" or "Remote server name" along with user name & password in the Input file.  The bot can also extract the details of information from more than one server.
Below are the details available in the output file:
1. Connectivity Test
2. Machine Uptime
3. Operating System Details
4. Processor Details
5. Device Disk Status
6. Device Drivers that were not connected
7. Network Interface Status
8. System Warnings since machine uptime
9. System Errors since machine uptime
Buy Now
$50 USD per bot
Annual Subscription
Bot Security Program

Applications

Business Process

Category

Vendor
Automation Type

Bot

Last Updated

December 7, 2020

First Published

April 14, 2020

Enterprise Version

11.3.3

ReadMe
Support

Mon, Tue, Wed, Thu, Fri 11:00-18:00 UTC+5.5
See the Bot in Action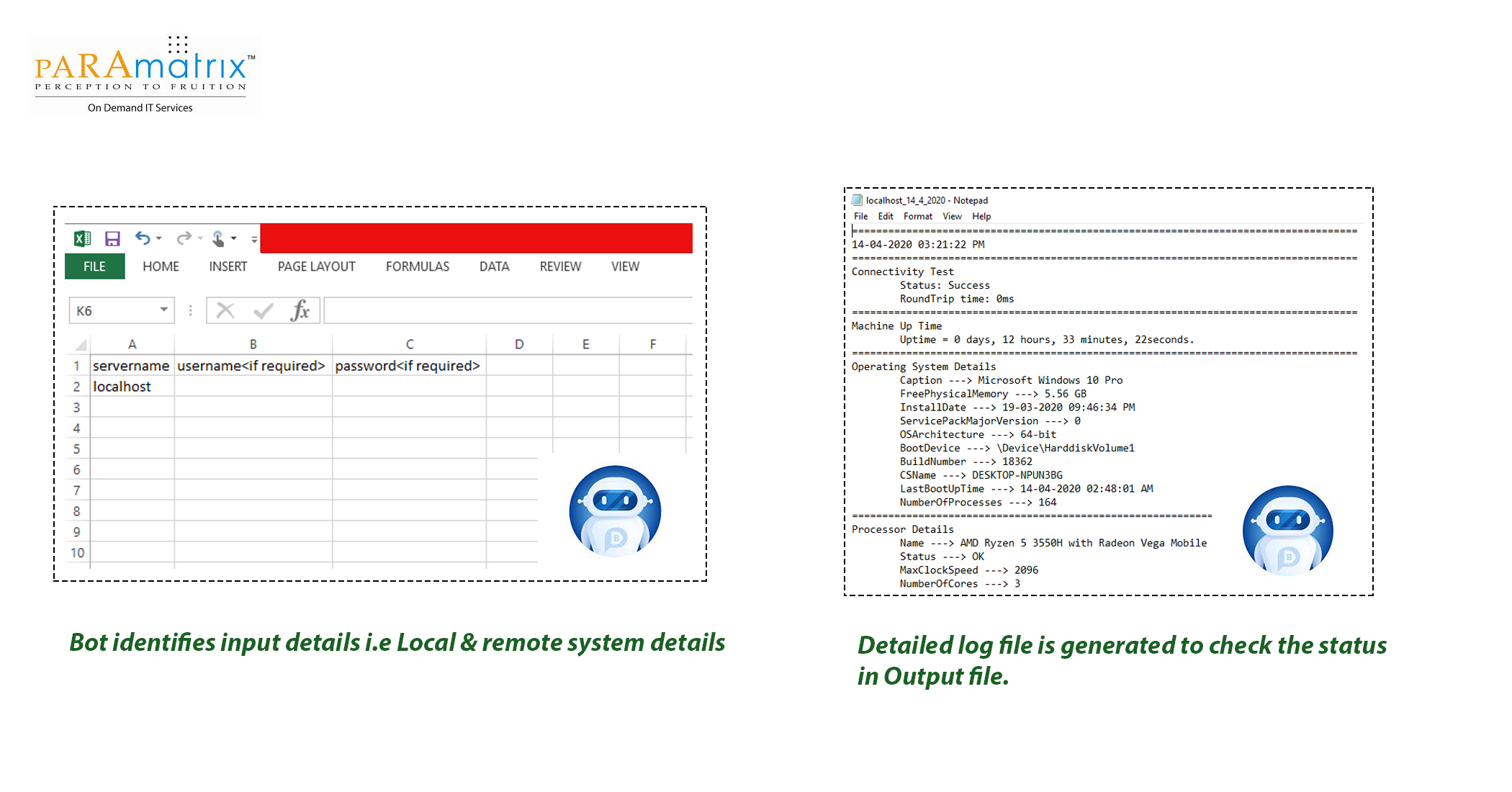 PREV
NEXT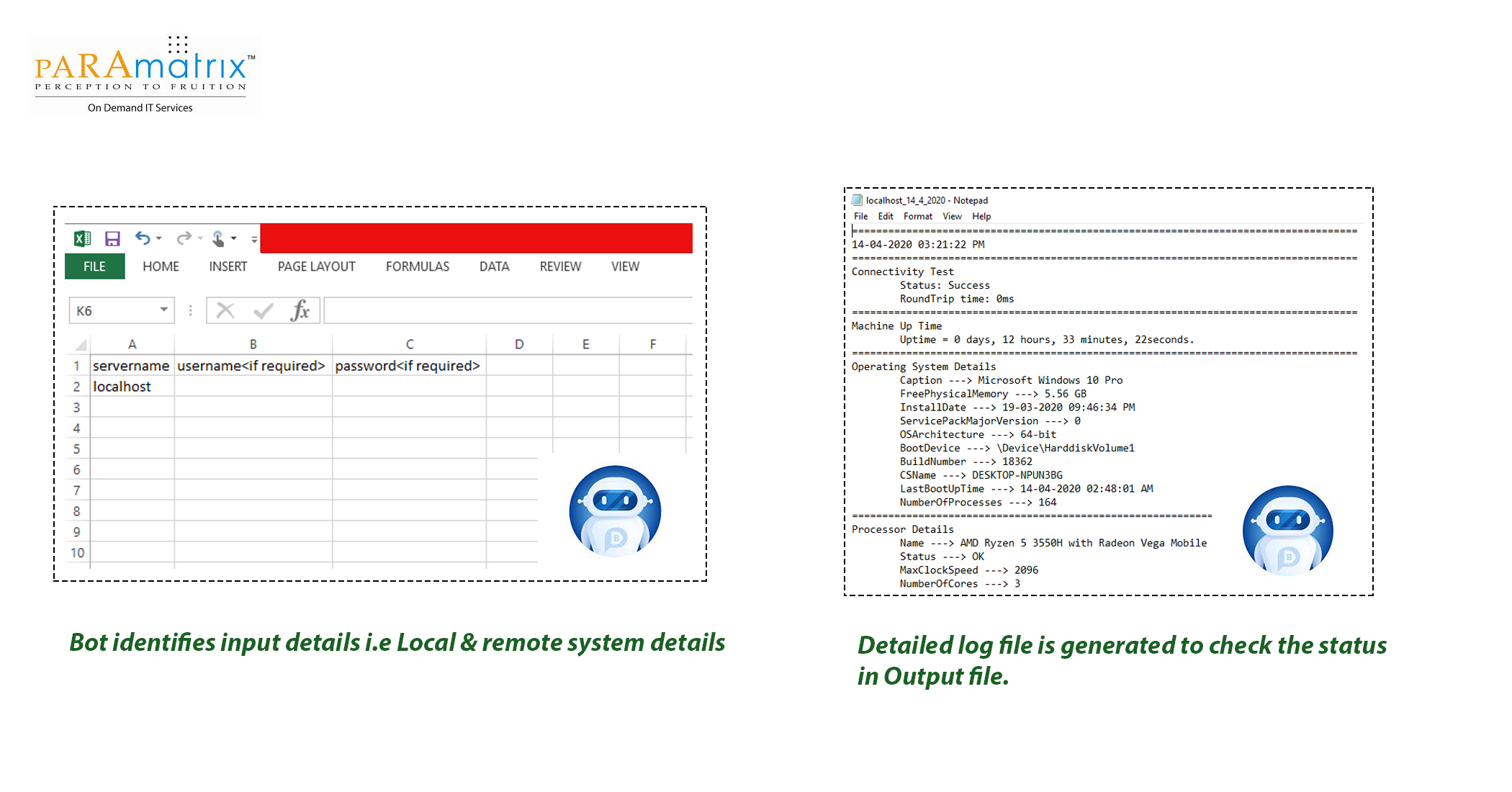 Setup Process
Install
Download the Bot and follow the instructions to install it in your AAE Control Room.
Configure
Open the Bot to configure your username and other settings the Bot will need (see the Installation Guide or ReadMe for details.)
Run
That's it - now the Bot is ready to get going!
Requirements and Inputs
To remotely connect to system and extract the details user require WMI (Windows Management Instrumentation)
Servers mentioned in the input file should be in same network