Daily COVID-19 Report
This bot reads the worldwide Coronavirus cases data from the WHO website and sends an email with confirmed cases and deaths by country
Top Benefits
Daily COVID-19 Report by Email
Confirmed Cases and Deaths by Country
Full Details of Confirmed Cases and Deaths Globally
WHO Data updates every hour, BOT can be scheduled to run every Hour
Tasks
Opens WHO website and downloads the CSV File
Current Global Sitaution - Confirmed Cases and Deaths assigned to Variables respectively
Ability to Open and Read from the Spreadsheet with Email Adresses
Sends Email with COVID-19 Global Summary Report Attachment
This bot reads the worldwide Coronavirus cases data from the WHO website and stores it in a CSV file and send an email with CSV file with confirmed cases and deaths. The WHO site gets updated every hour, so the user can execute the bot accordingly to receive updates every hour. Hourly - nearly LIVE monitoring of Corona cases to avoid travel to a particular country, manage dispersed teams, and plan logistics & foresee supply chain interruptions.
Bot Security Program

Applications

Business Process

Category

Downloads

60

Vendor
Automation Type

Bot

Last Updated

May 25, 2021

First Published

August 19, 2020

Platform

Automation 360

ReadMe
Support

Mon, Tue, Wed, Thu, Fri 9:00-17:00 UTC+0
+914844858910
See the Bot in Action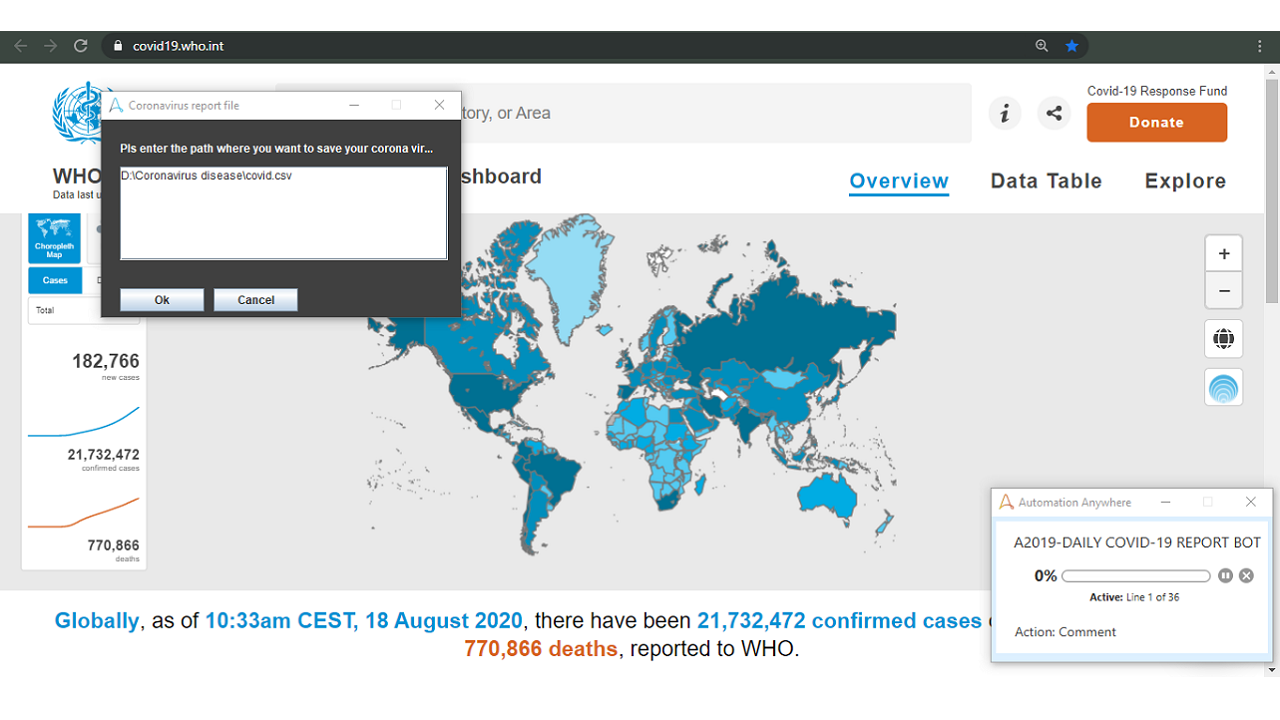 PREV
NEXT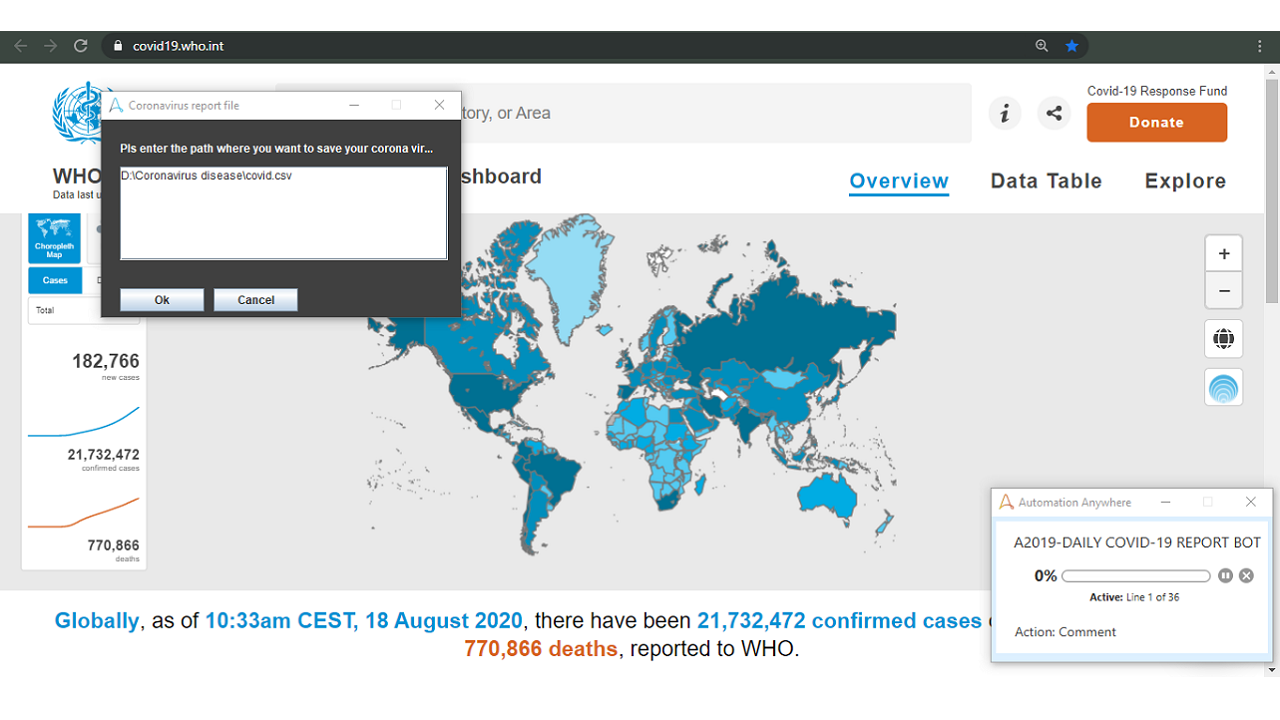 Setup Process
Install
Download the Bot and follow the instructions to install it in your AAE Control Room.
Configure
Open the Bot to configure your username and other settings the Bot will need (see the Installation Guide or ReadMe for details.)
Run
That's it - now the Bot is ready to get going!
Requirements and Inputs
Input a Excel Sheet with all Email Address(es) for report to be sent
Spreadsheet Template is Included