Hijri Date and Time Package
The Hijri Date and Time Package can display the Hijri date and time
Top Benefits
Display the Hijri date and time
Actions
The Hijri Date and Time Package can display the Hijri date and time.
Requirements & Input:
- Not required input variables.
Requirements & Output:
- Required output variable to insert the Hijri date & time into it.
The result will insert into output variable similar to this:  1442-08-28
Bot Security Program

Applications

Business Process

Category

Vendor
Automation Type

Package

Last Updated

May 14, 2021

First Published

April 12, 2021

Platform

Automation 360

ReadMe
Support
See the Package in Action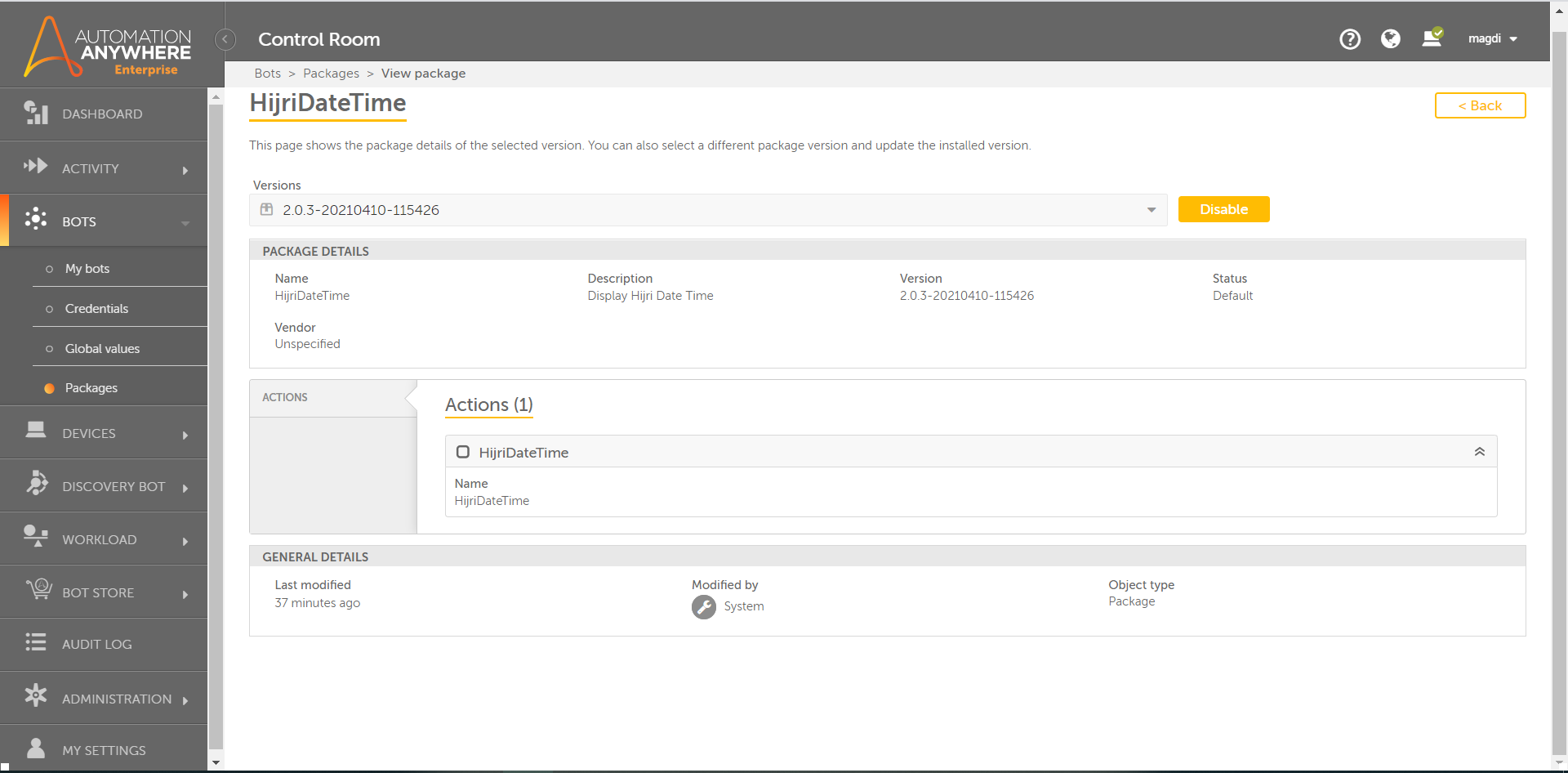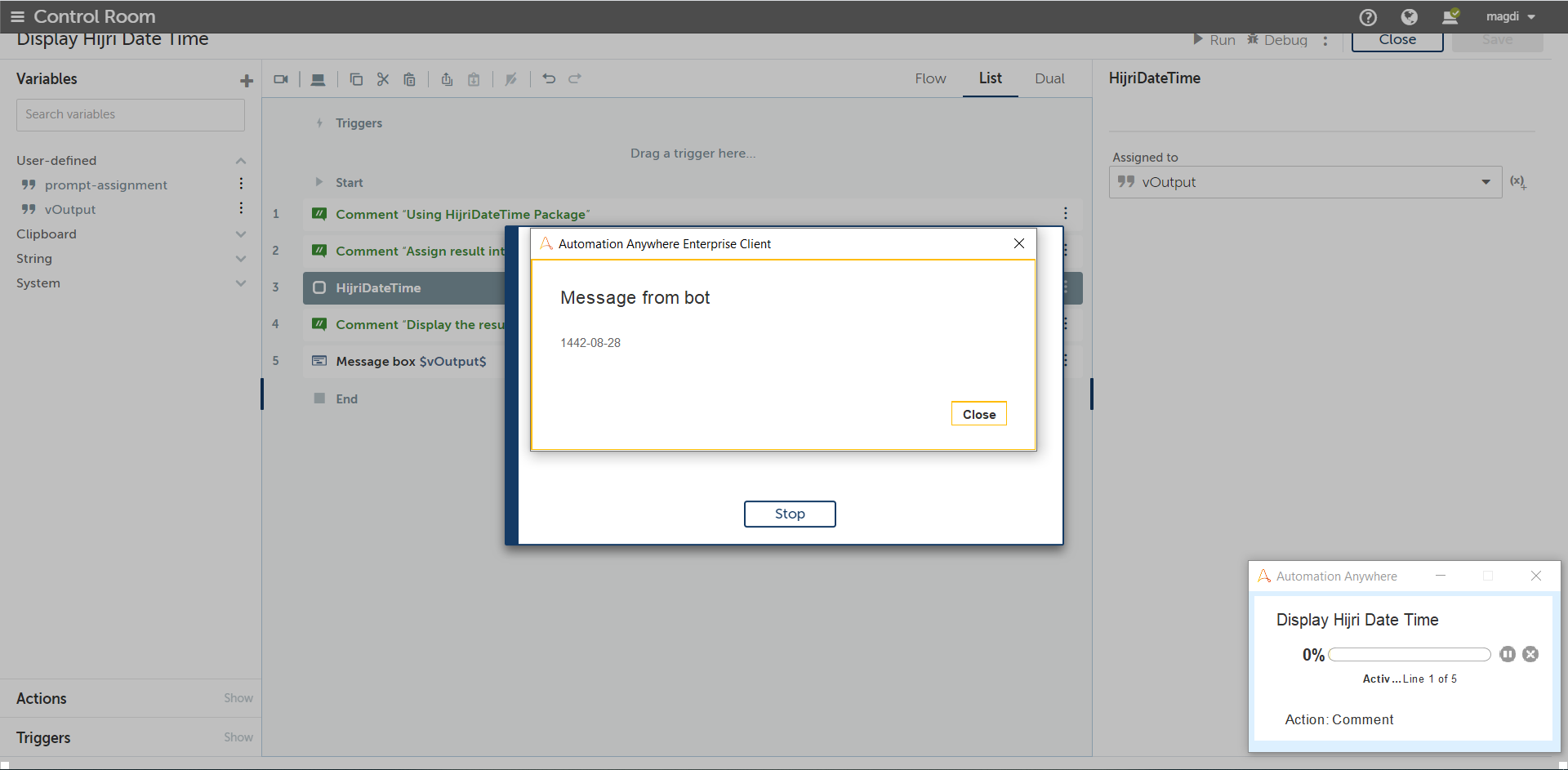 PREV
NEXT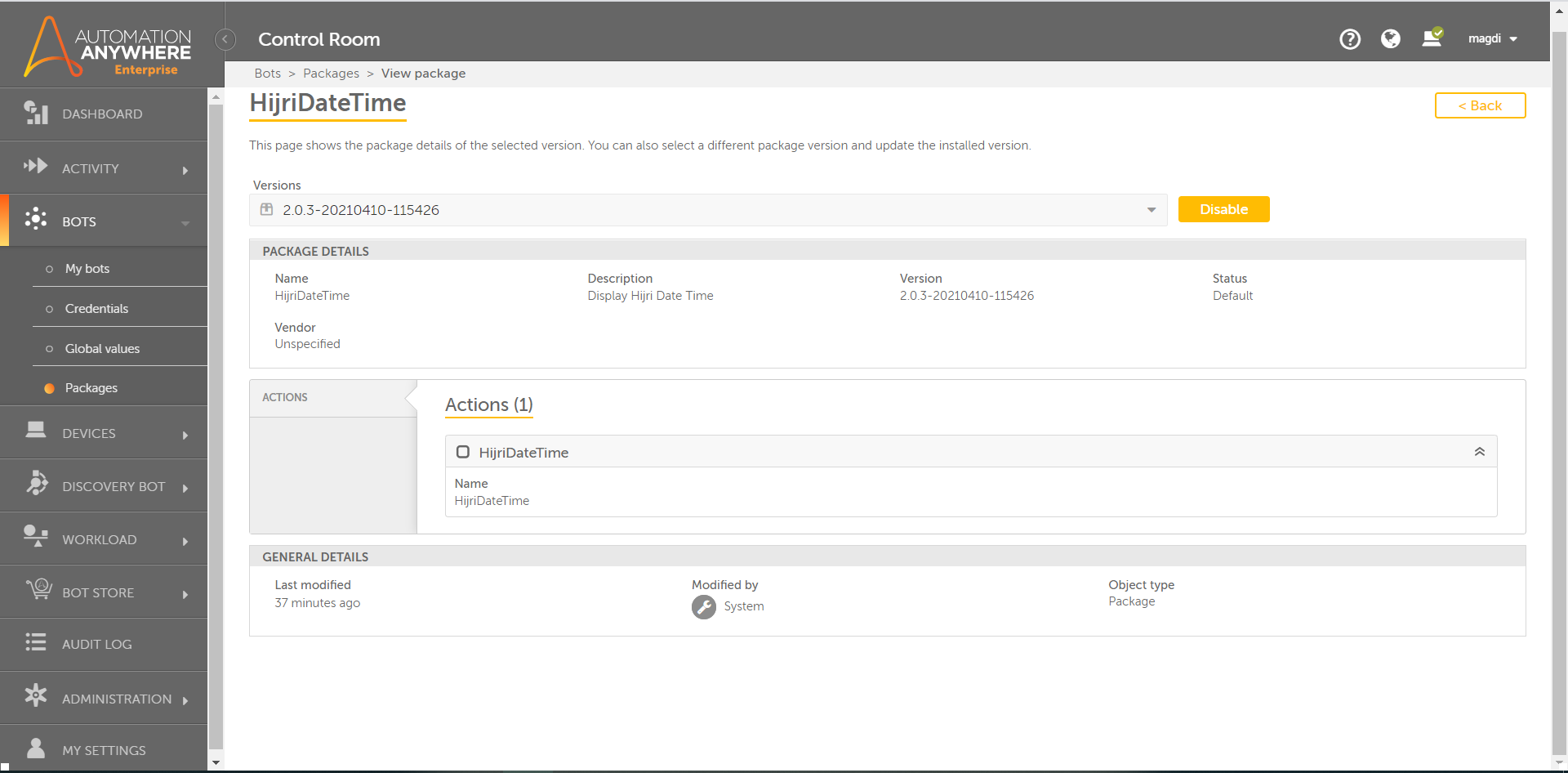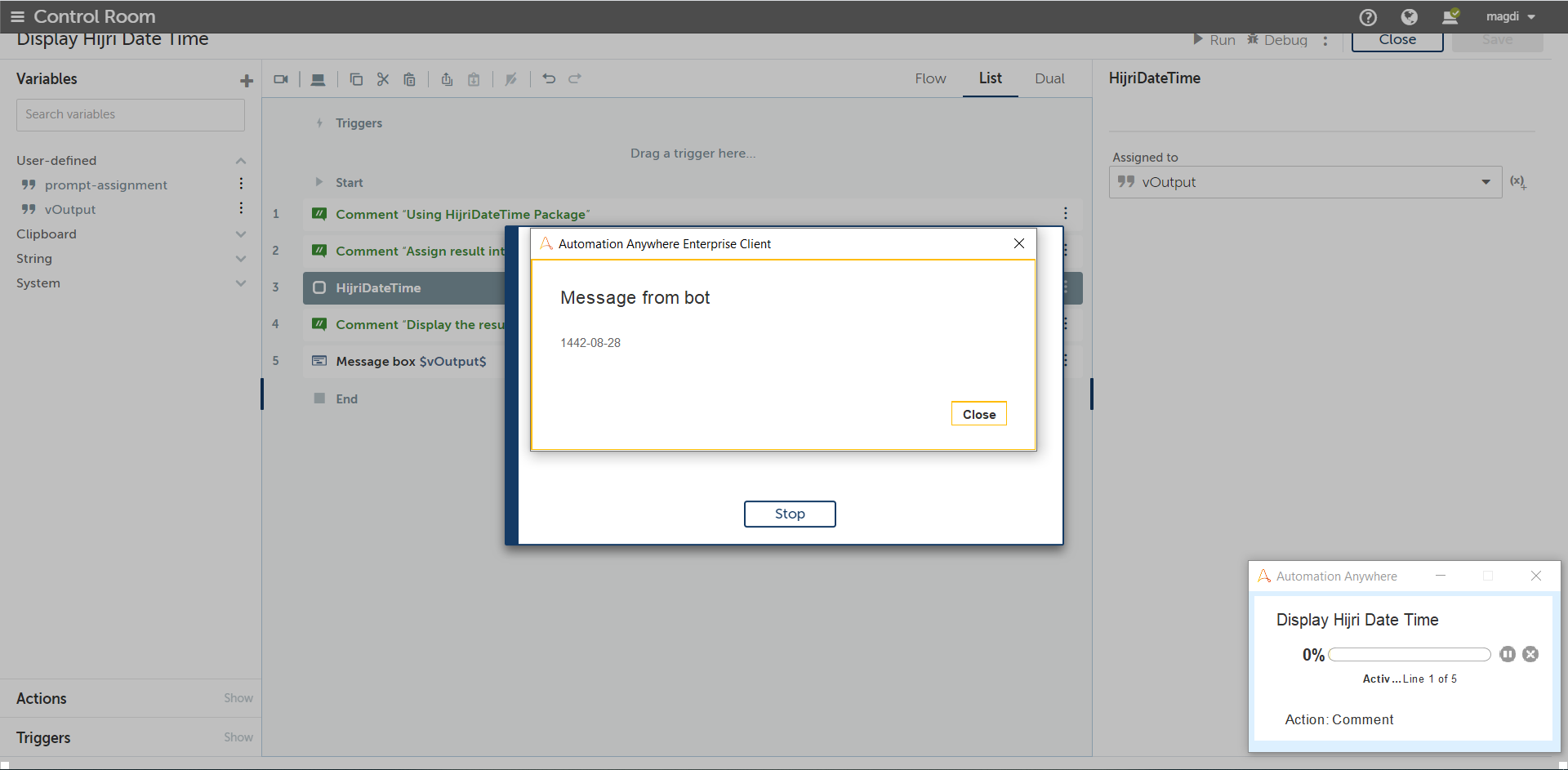 Setup Process
Install
Download the Package and follow the instructions to install it in your AAE Control Room.
Configure
Use the Package in a bot, configure keys and other credentials the package will need (see the ReadMe for details.)
Run
That's it - now the Package is ready to get going!