Enterprise A2019 - JSON to XML Converter Bot
Convert JSON to XML or vice-versa as a quick tool to add to your custom automation.
Top Benefits
Speed up reporting cadence to focus team on the right priorities.
Reduces backend operation costs
Easily add to your automation projects
Tasks
Converts JSON to XML
Converts XML to JSON
Saves converted document
This bot is a JSON to XML converter which can convert JSON to XML and vice-versa.
Easily add this utility to your Bot or process automation to deploy your RPA projects faster. This can be also used by the developers to reduce their development cycle.
Bot Security Program

Applications

Business Process

Category

Downloads

167

Vendor
Automation Type

Bot

Last Updated

December 21, 2020

First Published

March 2, 2020

Enterprise Version

A2019
Support
See the Bot in Action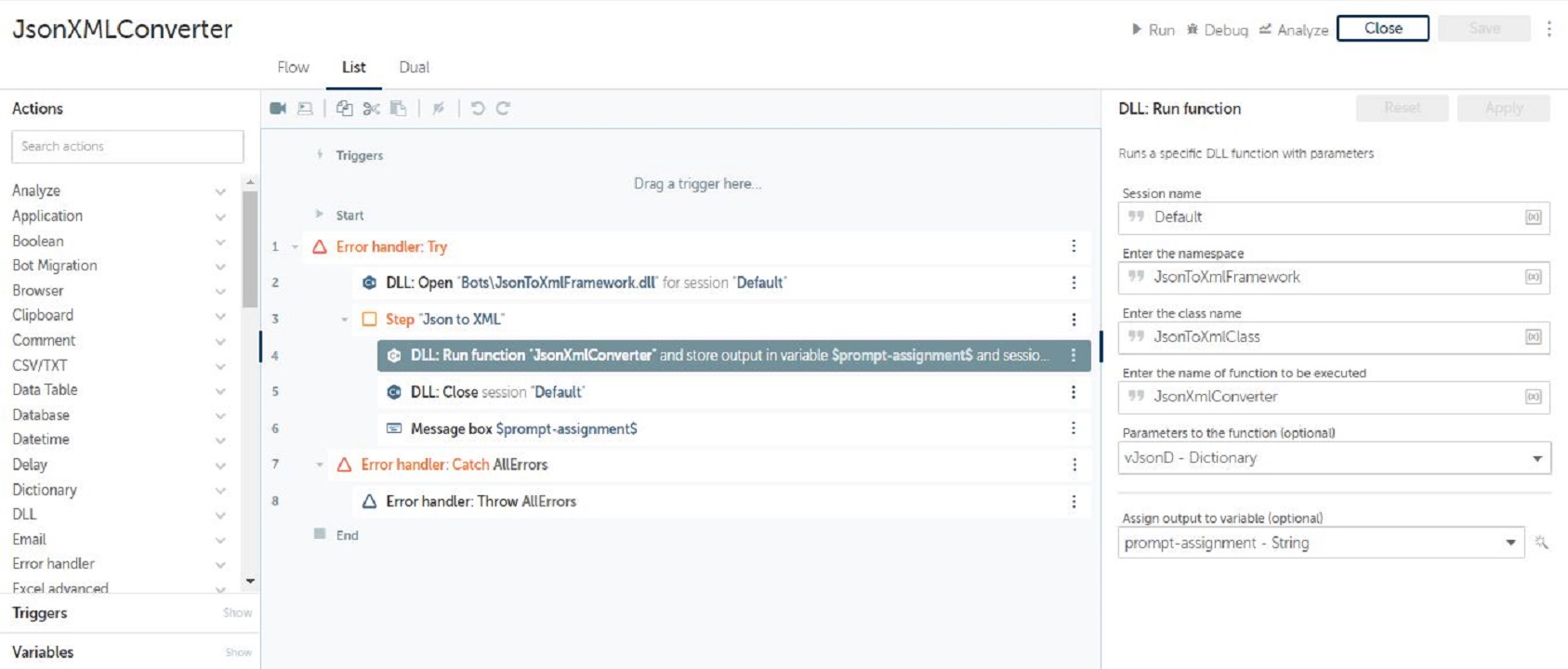 PREV
NEXT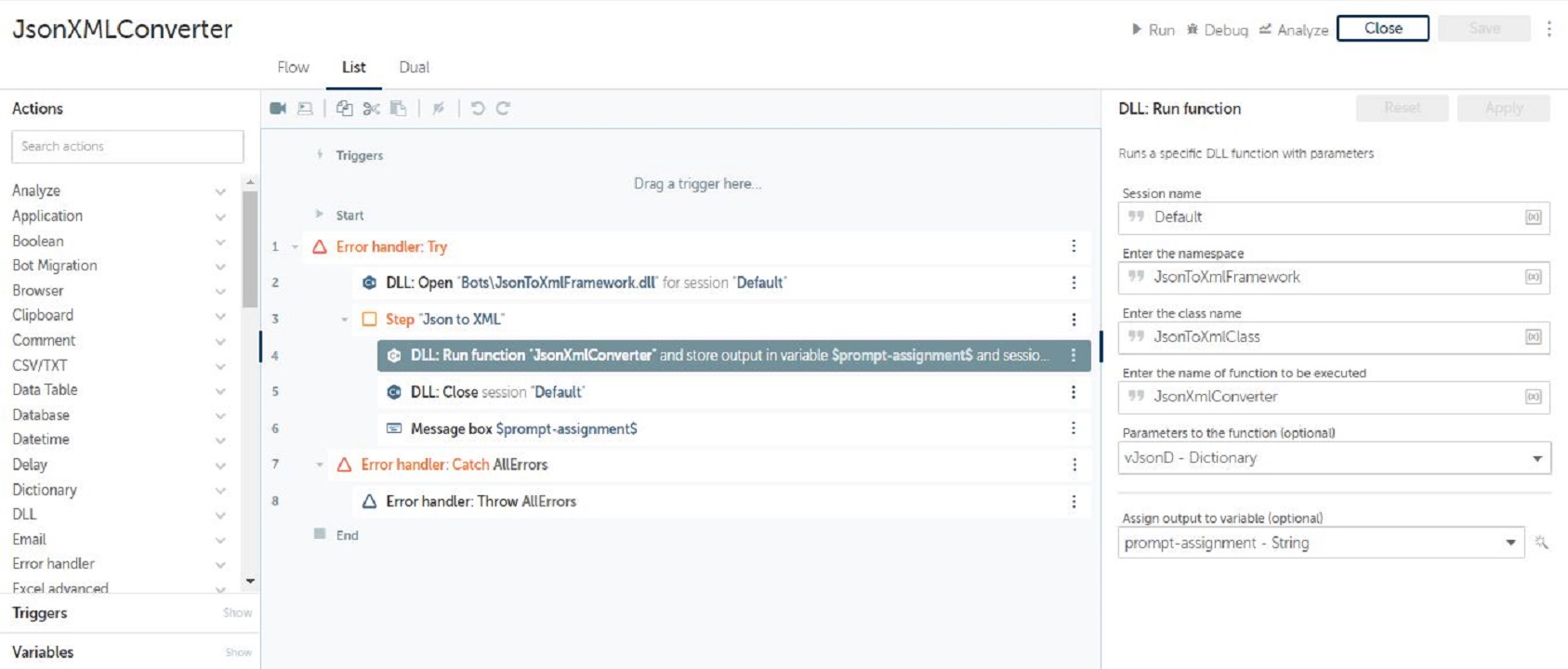 Setup Process
Install
Download the Bot and follow the instructions to install it in your AAE Control Room.
Configure
Open the Bot to configure your username and other settings the Bot will need (see the Installation Guide or ReadMe for details.)
Run
That's it - now the Bot is ready to get going!
Requirements and Inputs
JSON Data, XML Data
json data (vJsonD with the key as jsonString, the json is to be provided as Value), xml data (vXML)