AARI for Web - Motor Coverage Policy
Using AARI (Automation Anywhere Robotics Interface), this bot fetches motor coverage details for Agent and proceeds with with credit check, terms selection and renewal.

Meet AARI - Your digital assistant at work
Top Benefits
Improve sales team productivity by up to 30%.
Speed up reporting cadence to focus team on the right priorities.
Fast, efficient motor coverage processing whenever you need it.
Tasks
Access invoicely application
Captures coverage details
Proceeds with coverage renewal, credit check, and select terms
Using AARI (Automation Anywhere Robotics Interface), this bot assists Agents who work with Motor Insurance Coverage. This bot provides customer policy details and status to Agents.
The process starts with the input of the customer name by the Agent and proceeds to fetch policy and status details for further processing.
* Open AARI Portal
* Provide customer first Name
* Bot navigates and access Invoicely application on runner
* Bot captures coverage details and provides to agent on AARI
* Agent confirms and bot proceeds with credit check, terms selection and renewal.
Bot Security Program

Applications

Business Process

Category

Downloads

28

Vendor
Automation Type

AARI

Last Updated

May 24, 2021

First Published

October 21, 2020

Platform

Automation 360

ReadMe
Support
See the AARI in Action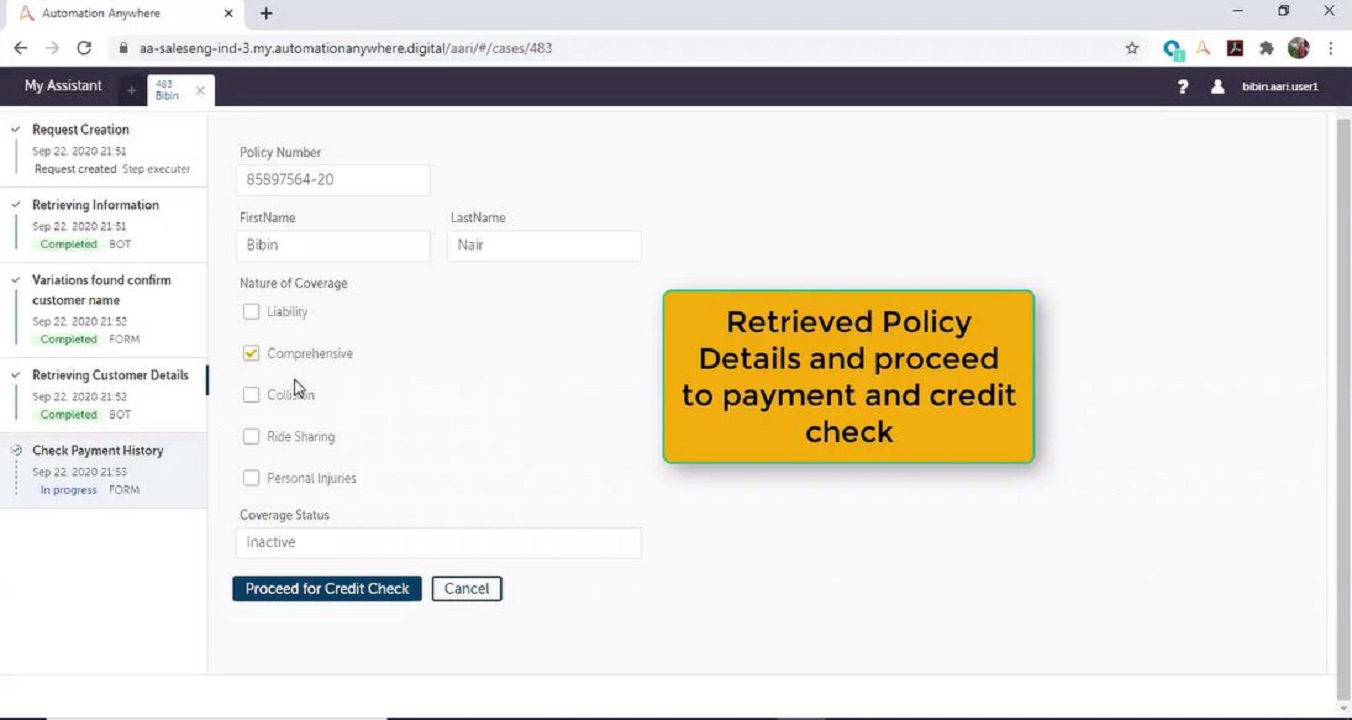 PREV
NEXT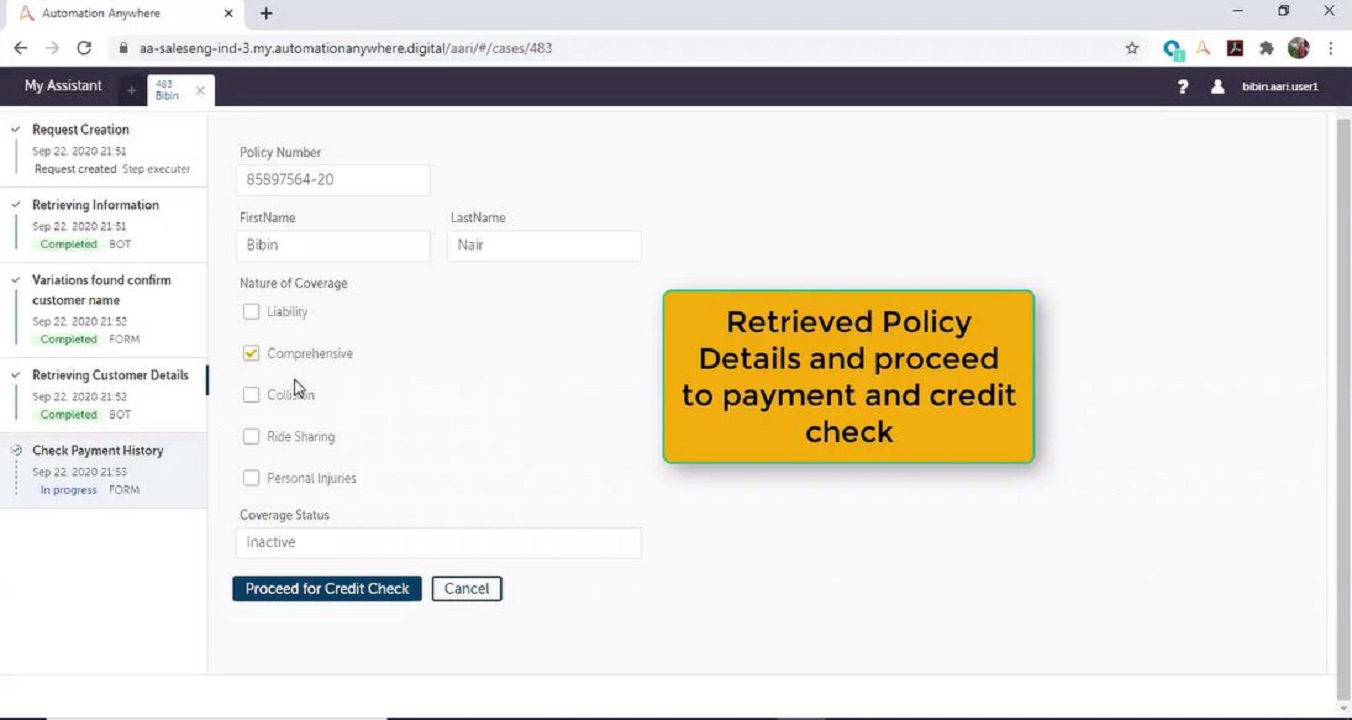 Setup Process
Install
Download the AARI and follow the instructions to install it in your AAE Control Room.
Configure
Open the Bot to configure your username and other settings the Bot will need (see the Installation Guide or ReadMe for details.)
Run
That's it - now the AARI is ready to get going!
Requirements and Inputs
Invoicely Application
AARI for Web User