A2019 - Purchase Order Creation - ERP
The purpose of automating the purchase order creation process in Bass ERP is to boost the process to the next level, a large number of purchase orders can be added
Top Benefits
Removes the manual effort of creating purchase orders in the ERP system
The purchase order creation bot saves manpower cost and efforts and works 24/7
Tasks
Open ERP software
Open purchase order creation
Enter invoice details of new purchase order
Validate new purchase order
Purchase order successfully created
OMFYS BAS ERP is an intelligent and efficient Resource Planning Application Solution specially designed for Supply Chain Management, Manufacturing, and EPC business processes. BAS ERP has been specially designed and developed by experts of OMFYS in view of giving a competitive edge to customers in terms of automating business processes. BAS ERP would be a one-stop solution for automated resource planning, analytics, and mobility. It is a great platform for transforming the enterprise business process to artificially intelligent.
The purpose of automating the purchase order creation process in Bass ERP is to boost the process to the next level, a huge number of purchase orders can be added in a very short amount of time. The scope of the automation process is quite standard and based on structured input data provided by the user. RPA will reduce the human efforts to process a high volume of new suppliers in Bass Erp.
Bot Security Program

Applications

Business Process

Category

Downloads

15

Vendor
Automation Type

Bot

Last Updated

March 9, 2021

First Published

March 9, 2021

Enterprise Version

A2019

ReadMe
Support
See the Bot in Action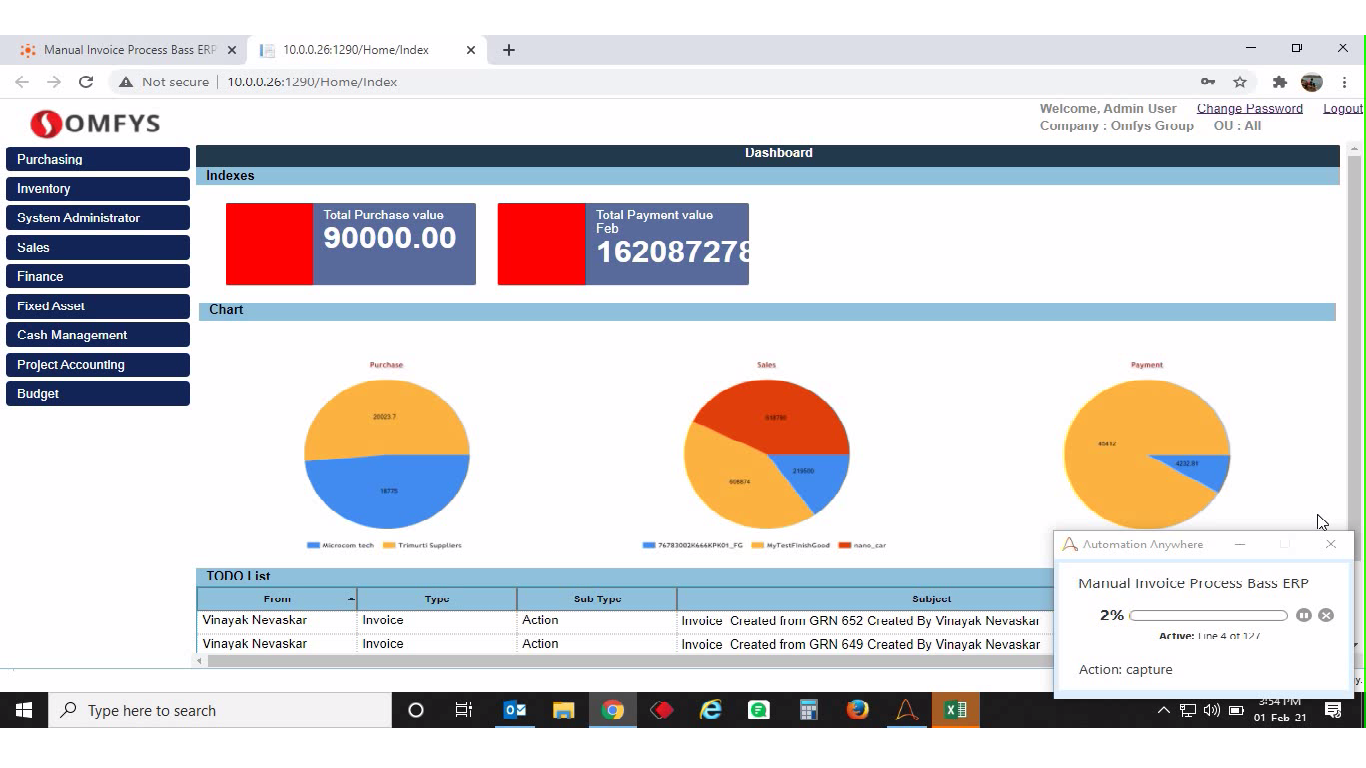 PREV
NEXT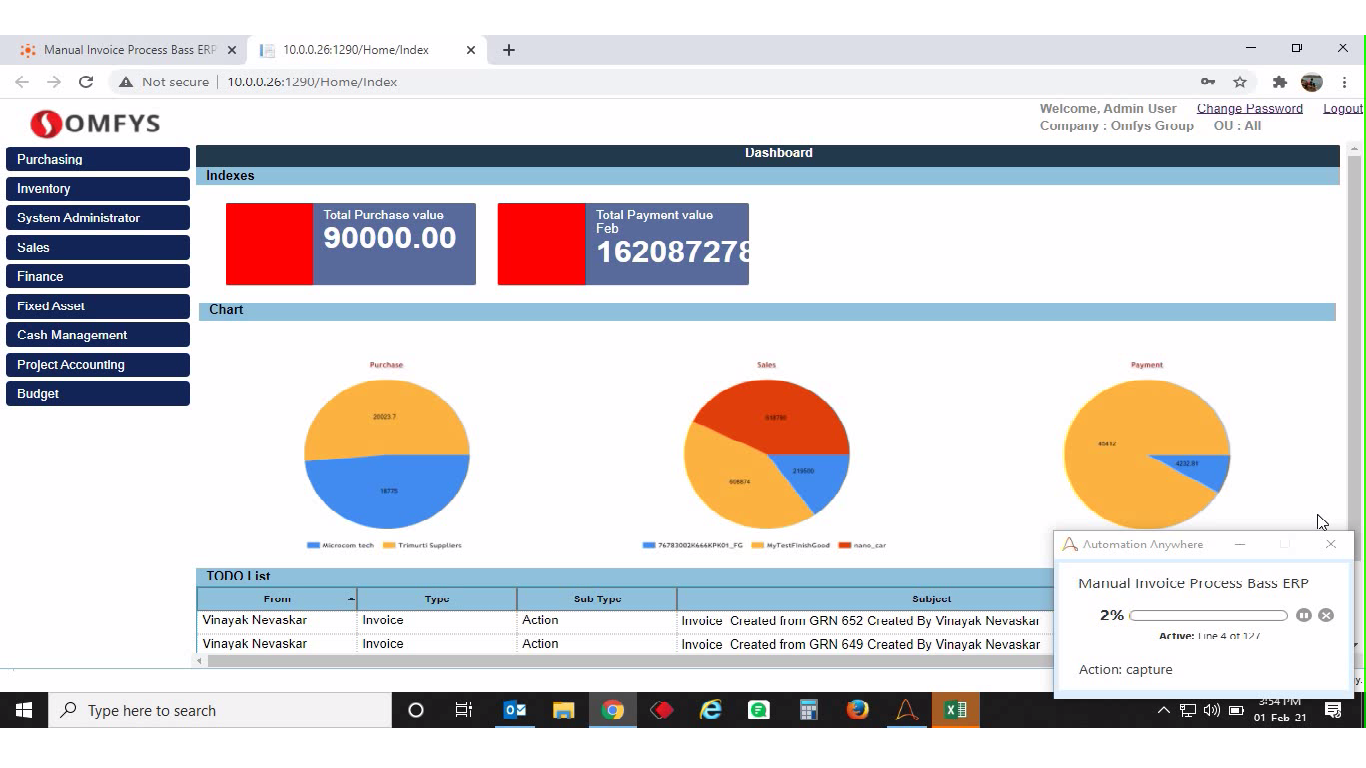 Setup Process
Install
Download the Bot and follow the instructions to install it in your AAE Control Room.
Configure
Open the Bot to configure your username and other settings the Bot will need (see the Installation Guide or ReadMe for details.)
Run
That's it - now the Bot is ready to get going!
Requirements and Inputs
Manual Invoice Details Excel file