A2019 - QR Code Generator and Extractor Package
This package provides actions to generate a QR Code Image and to extract data from a QR Code Image
Top Benefits
Generate QR Code with data of your choice
Read data from any QR Code
Seamlessly integrate into your bot workflow
Actions
Generate a QR Code Image
Extract Data from a QR Code Image
The package enables a bot to generate a QR Code encoded with any text. For example - URLs, email addresses, phone numbers, etc. It also enables you to extract data from any QR Code image of your choice.
Bot Security Program

Applications

Business Process

Category

Downloads

92

Vendor
Automation Type

Package

Last Updated

March 3, 2021

First Published

June 4, 2020

Enterprise Version

A2019

ReadMe
Support
See the Package in Action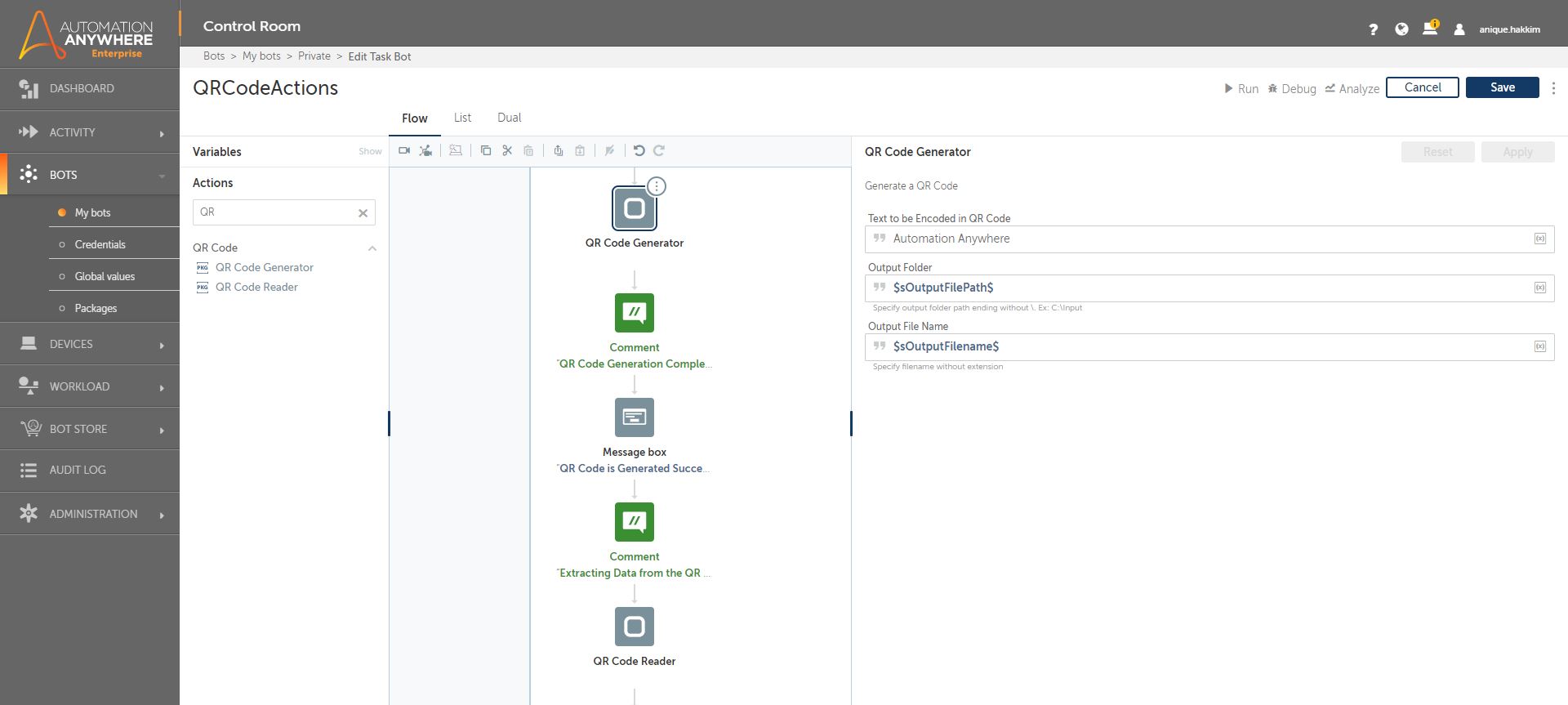 PREV
NEXT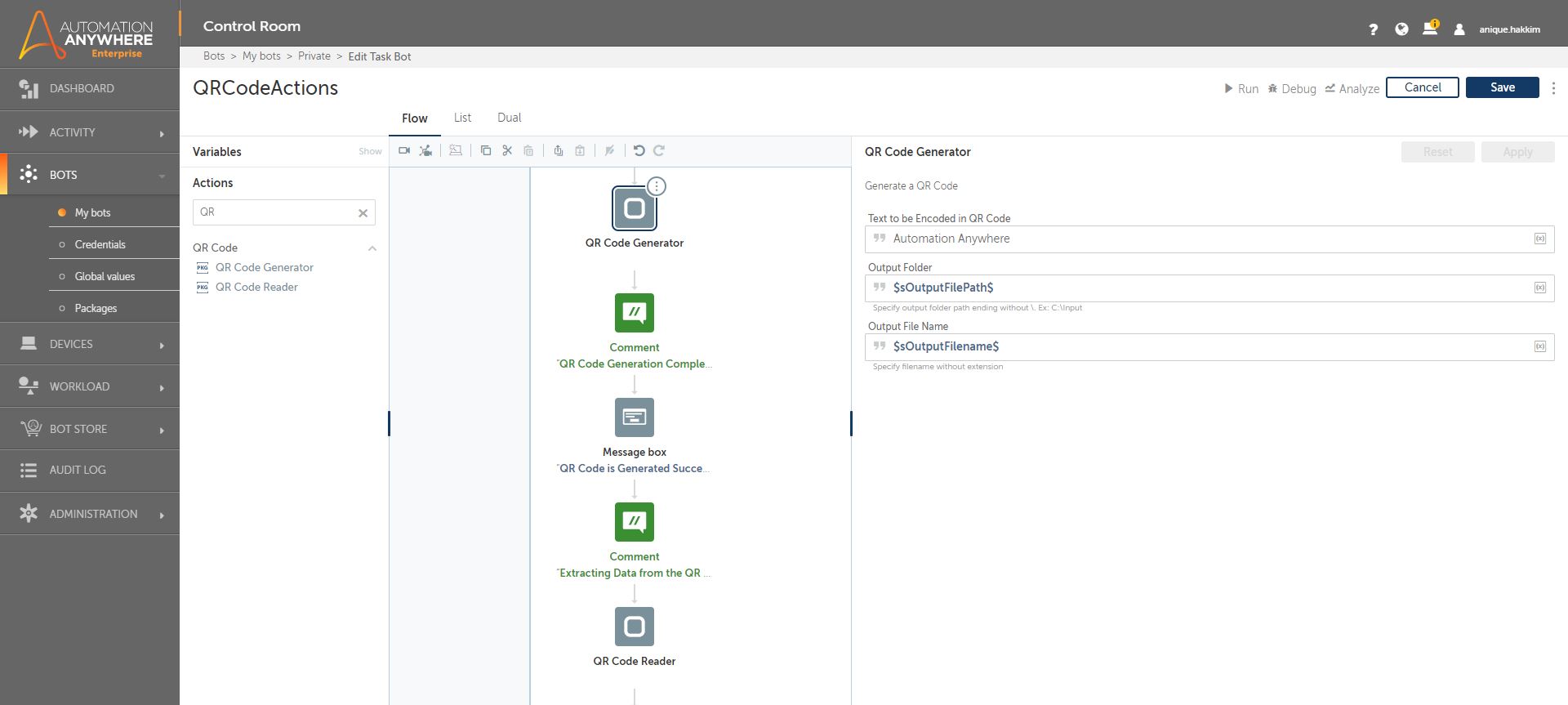 Setup Process
Install
Download the Package and follow the instructions to install it in your AAE Control Room.
Configure
Use the Package in a bot, configure keys and other credentials the package will need (see the ReadMe for details.)
Run
That's it - now the Package is ready to get going!