Automation 360 - Upload Files to Azure
This bot allows you to upload files from your local system to the Azure Portal
Top Benefits
Creates file shares and folders if they do not exist at the time of uploading the file
Helps facilitate file management in Azure Portal
Can be used within loops to upload multiple files
Tasks
This bot can upload files to the specified file share in Azure Portal
Upload files to a specified folder in Azure Portal
This bot can upload files from your local system to the Azure Portal.
Inputs: Azure StorageAccountName, StorageAccountKey, FileShareName, FolderName, FilePath, FileToUpload
Output: The file will be available in the Azure Portal.
Use Cases: File management in Azure Portal.
Version 11 of this bot is available here: https://botstore.automationanywhere.com/bot/upload-files-to-azure
Bot Security Program

Applications

Business Process

Category

Vendor
Automation Type

Bot

Last Updated

April 29, 2021

First Published

April 28, 2021

Platform

Automation 360

ReadMe
Support
See the Bot in Action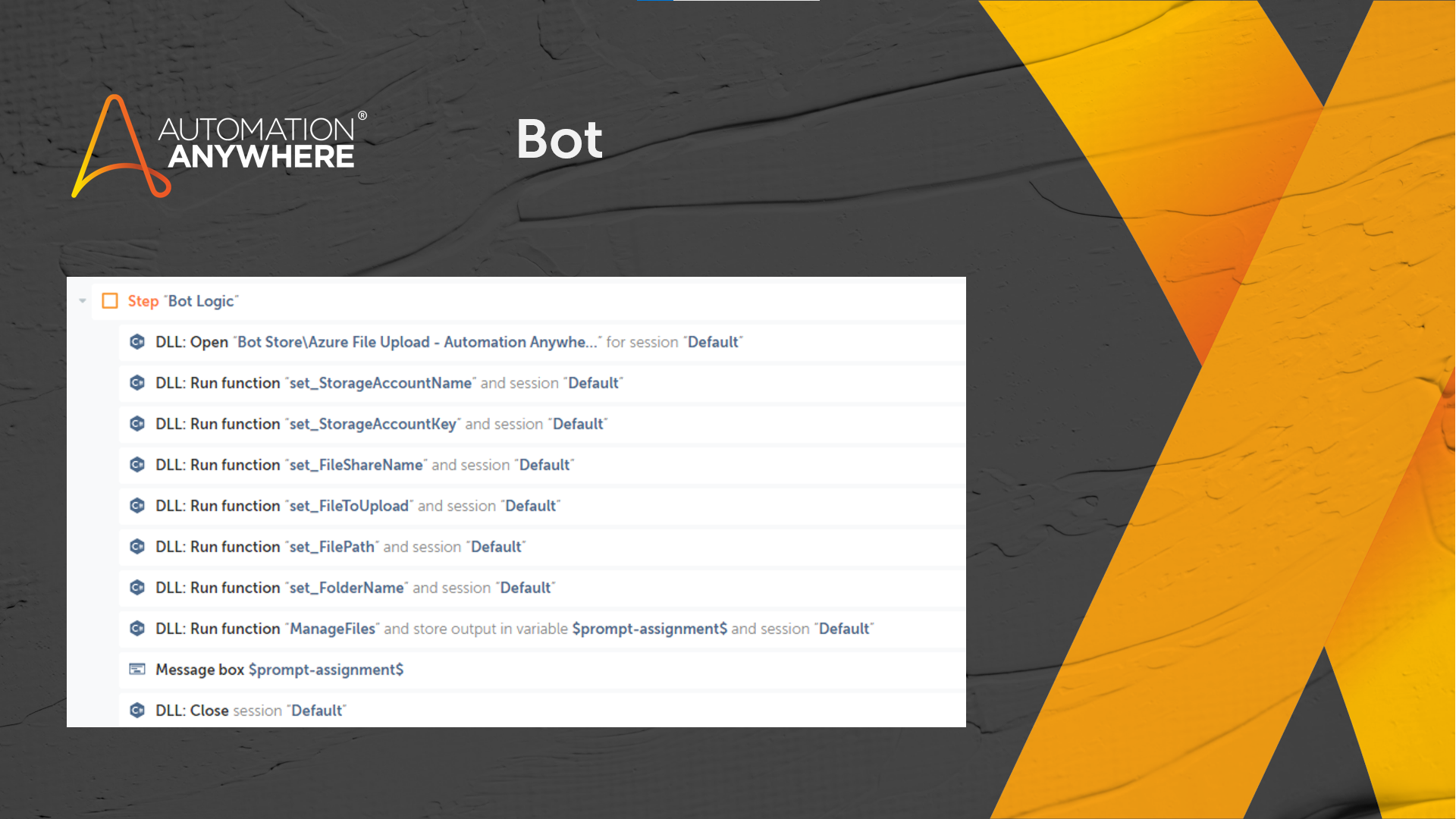 PREV
NEXT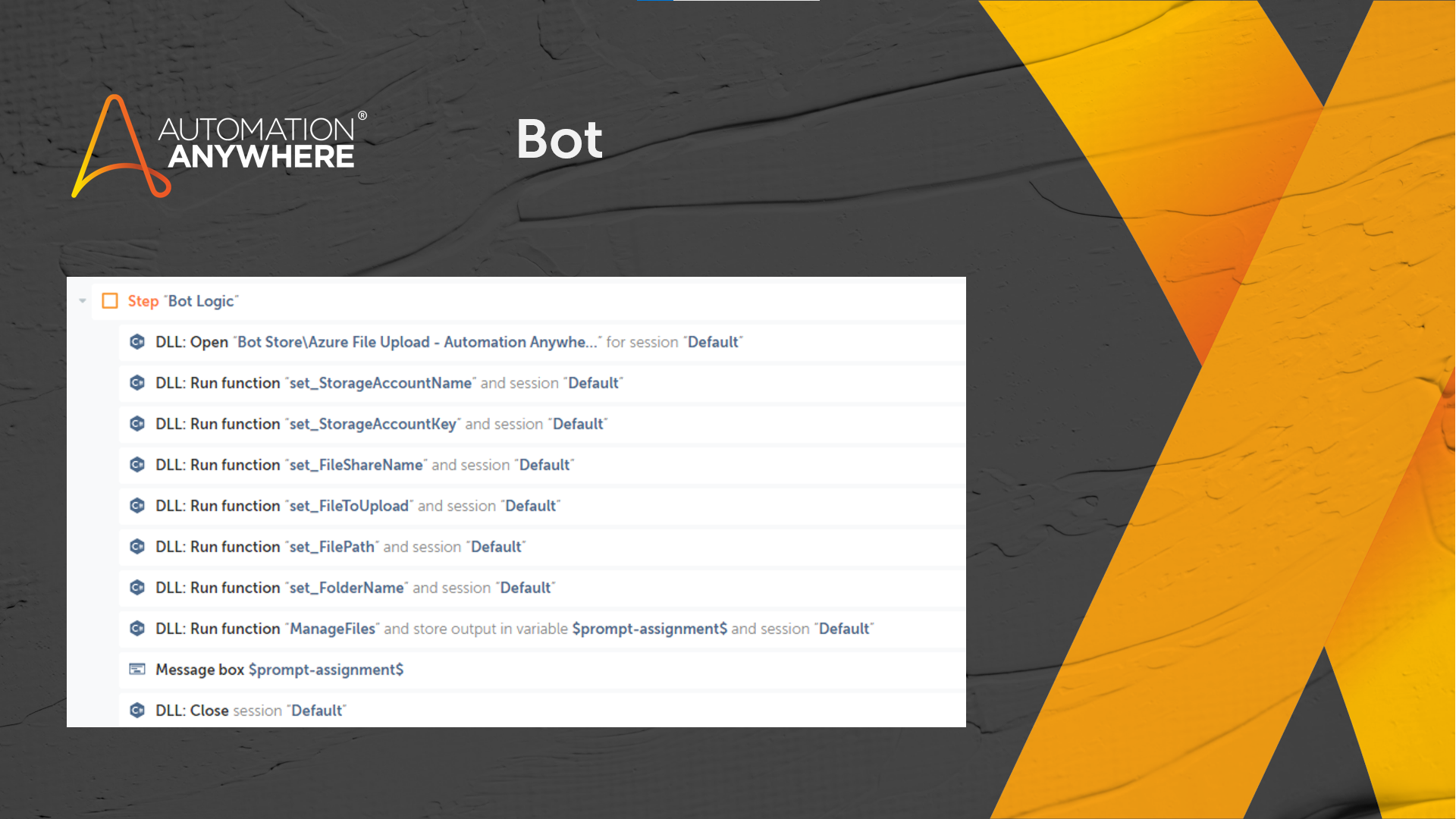 Setup Process
Install
Download the Bot and follow the instructions to install it in your AAE Control Room.
Configure
Open the Bot to configure your username and other settings the Bot will need (see the Installation Guide or ReadMe for details.)
Run
That's it - now the Bot is ready to get going!
Requirements and Inputs
Azure Portal Credentials
FileShareName, FolderName, FilePath, FileToUpload