Chrome Cache Cleaner
Esse bot limpa o cache do navegador Google Chrome na linguagem pt-br primariamente.
Top Benefits
Evita erros de navegação devido ao cache do Google Chrome
Fácil utilização
Rápida execução
Tasks
Limpar cache do Navegador Google Chrome
Esse bot tem como função principal limpar o cache do navegador Google Chrome automaticamente, assim evitando que ocorram erros como lentidão de carregamento devido ao mesmo, acelerando a abertura de sites e fazendo com que eles carreguem corretamente evitando também assim possíveis erros que poderiam ser confundidos por erro de código.
Automation Type

Bot

Last Updated

December 7, 2020

First Published

April 16, 2020

Enterprise Version

11.3

Community Version

11.3.1
Support
See the Bot in Action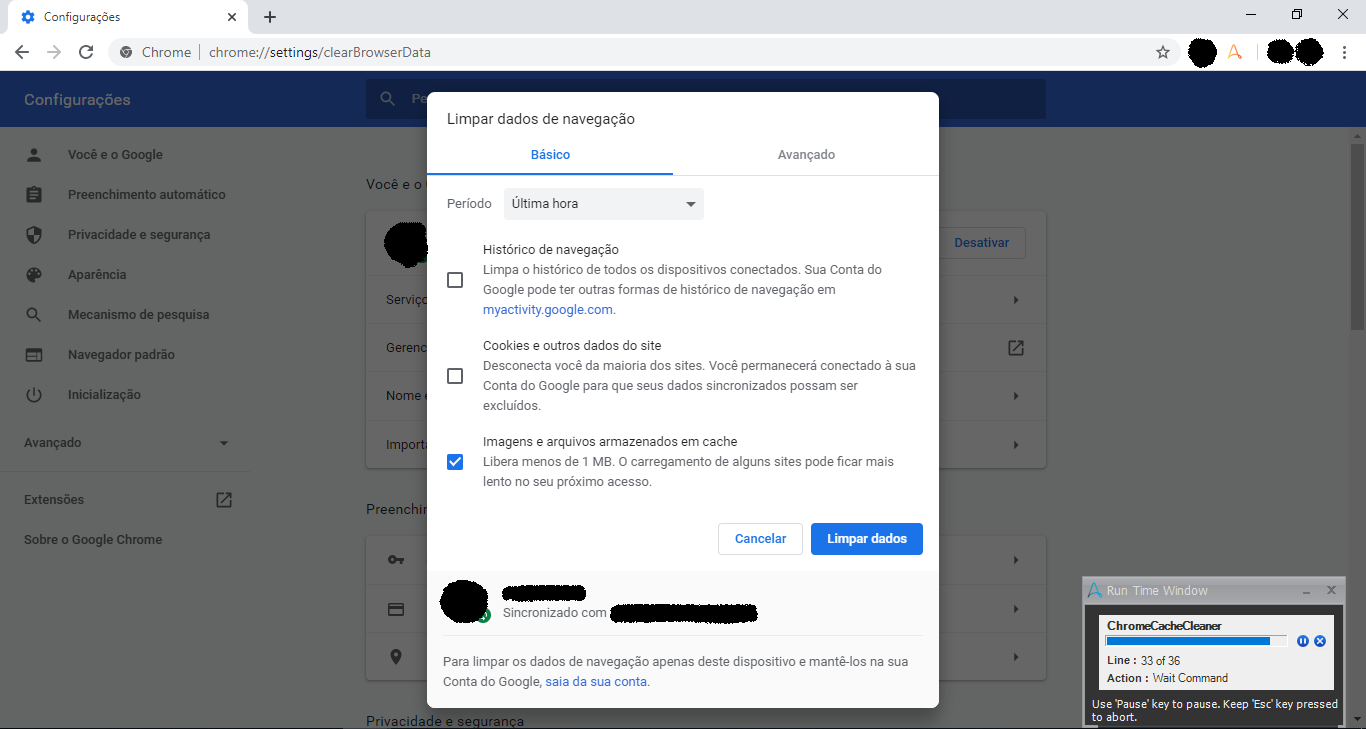 PREV
NEXT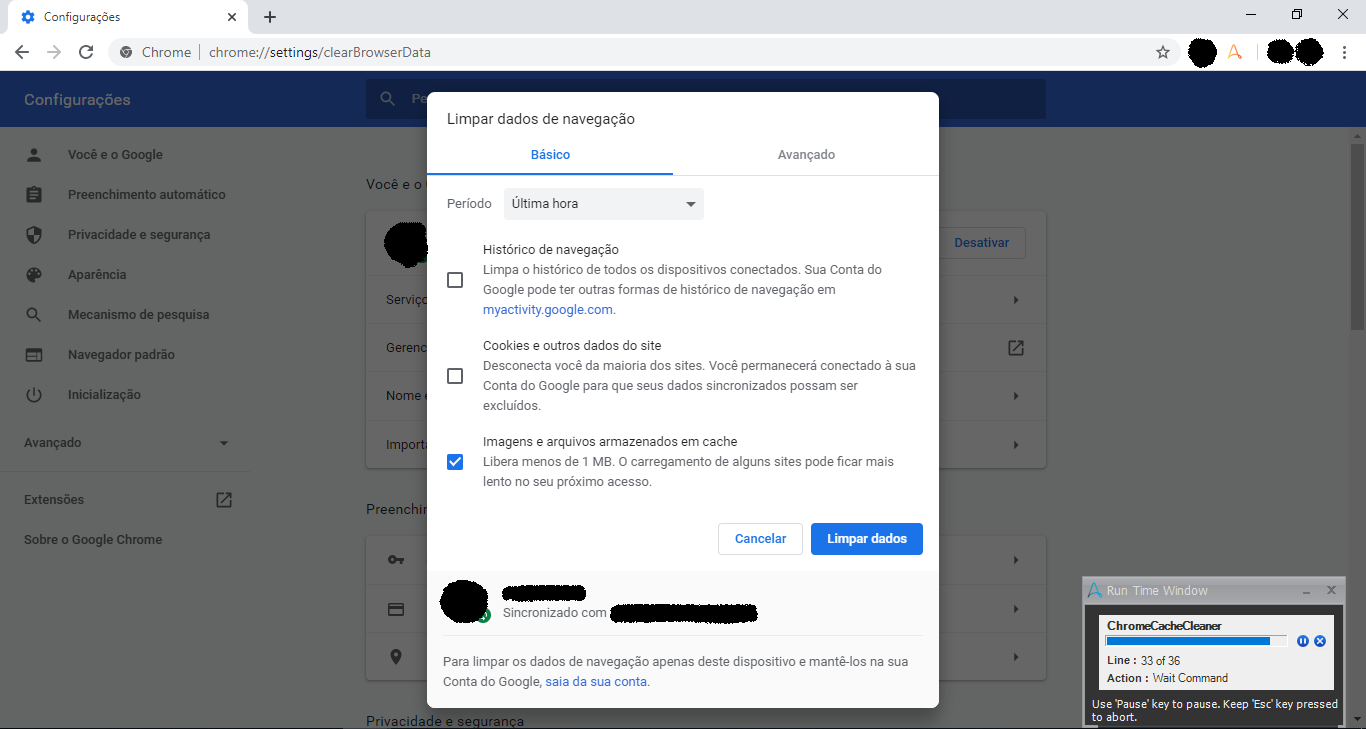 Setup Process
Install
Download the Bot and follow the instructions to install it in your AAE Control Room.
Configure
Open the Bot to configure your username and other settings the Bot will need (see the Installation Guide or ReadMe for details.)
Run
That's it - now the Bot is ready to get going!
Requirements and Inputs
Google Chrome v57 ou superior