Create a Signature Request Using DocuSign
Use this bot to create and send envelopes (template document) to DocuSign.
Top Benefits
Quick and seamless integration with DocuSign
Easy to use and integrate in new or existing tasks without any technical supervision.
This bot makes an API call to DocuSign and exposes several API Functions:
Create and send an envelope with documents, recipients, and tabs.
Create and send an envelope from a template.
Create and send an envelope from a combination of documents and templates.
Create a draft envelope.
The status property must be set to sent to in order to activate the envelope, otherwise, the envelope will be saved as a draft in your account.
Bot Security Program

Applications

Business Process

Category

Downloads

216

Vendor
Automation Type

Bot

Last Updated

January 27, 2021

First Published

May 25, 2018

Enterprise Version

11.x
Support
See the Bot in Action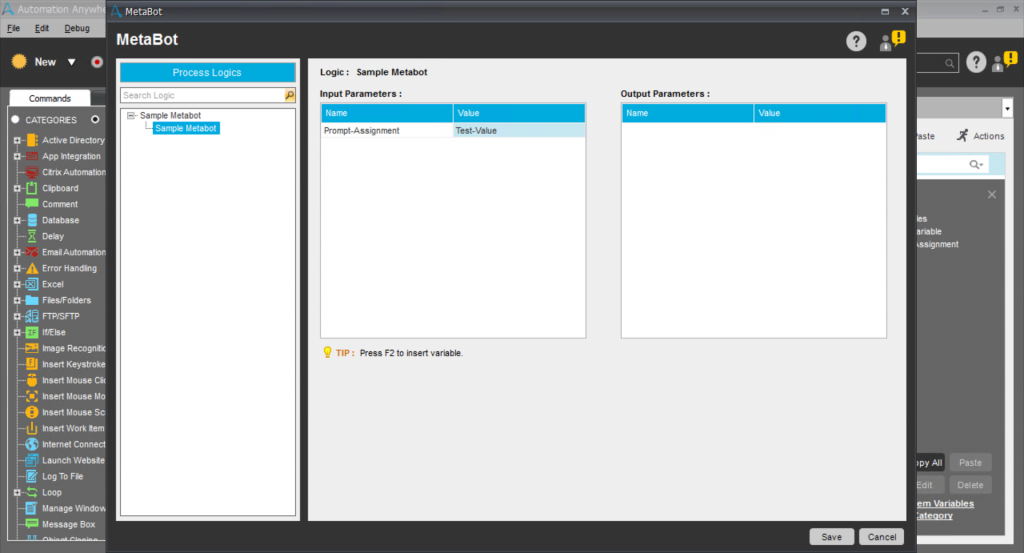 PREV
NEXT
Setup Process
Install
Download the Bot and follow the instructions to install it in your AAE Control Room.
Configure
Open the Bot to configure your username and other settings the Bot will need (see the Installation Guide or ReadMe for details.)
Run
That's it - now the Bot is ready to get going!
Requirements and Inputs
Inputs: Status, Documents, EmailSubject, Recipient, TemplateId, RoleName, ClientUserId