Email Data with Attachments From Excel
Reads the data from the Excel file and sends it to mail id, fetched from that excel file, and attaches the file from the folder according to the file name.
Top Benefits
Improve sales team productivity by up to 30%.
Speeds up reporting cadence to focus team on the right priorities.
Fast and Efficient processing
Tasks
Read the Excel File data
Read the file name from Excel and attach to the mail
Send emails with data and attachment
Bot will open and read the Excel data and send all the details with attachment on mail.
It will read the attached file name from the Excel file and search for the file in the folder and add the file as an attachment.
Bot will use config file for input 'folder path', 'email from' and attachment path ''.
Users will need to fill the path and email data in the config file.
Bot Security Program

Applications

Business Process

Category

Downloads

52

Vendor
Automation Type

Bot

Last Updated

December 11, 2020

First Published

May 11, 2020

Enterprise Version

11.x

Community Version

11.3.1

ReadMe
Support

Mon, Tue, Wed, Thu, Fri 9:00-17:00 UTC+0
911204842600
See the Bot in Action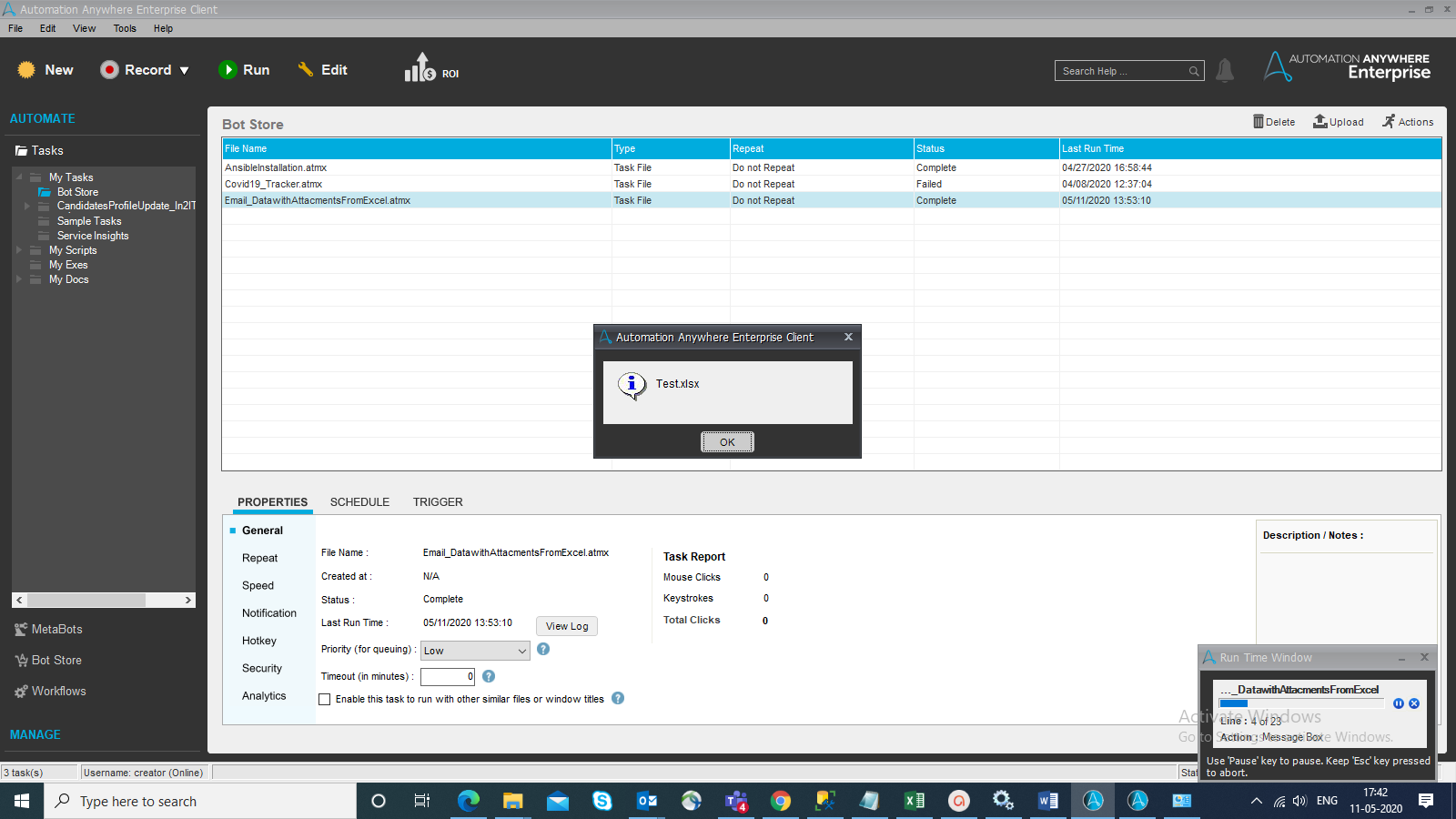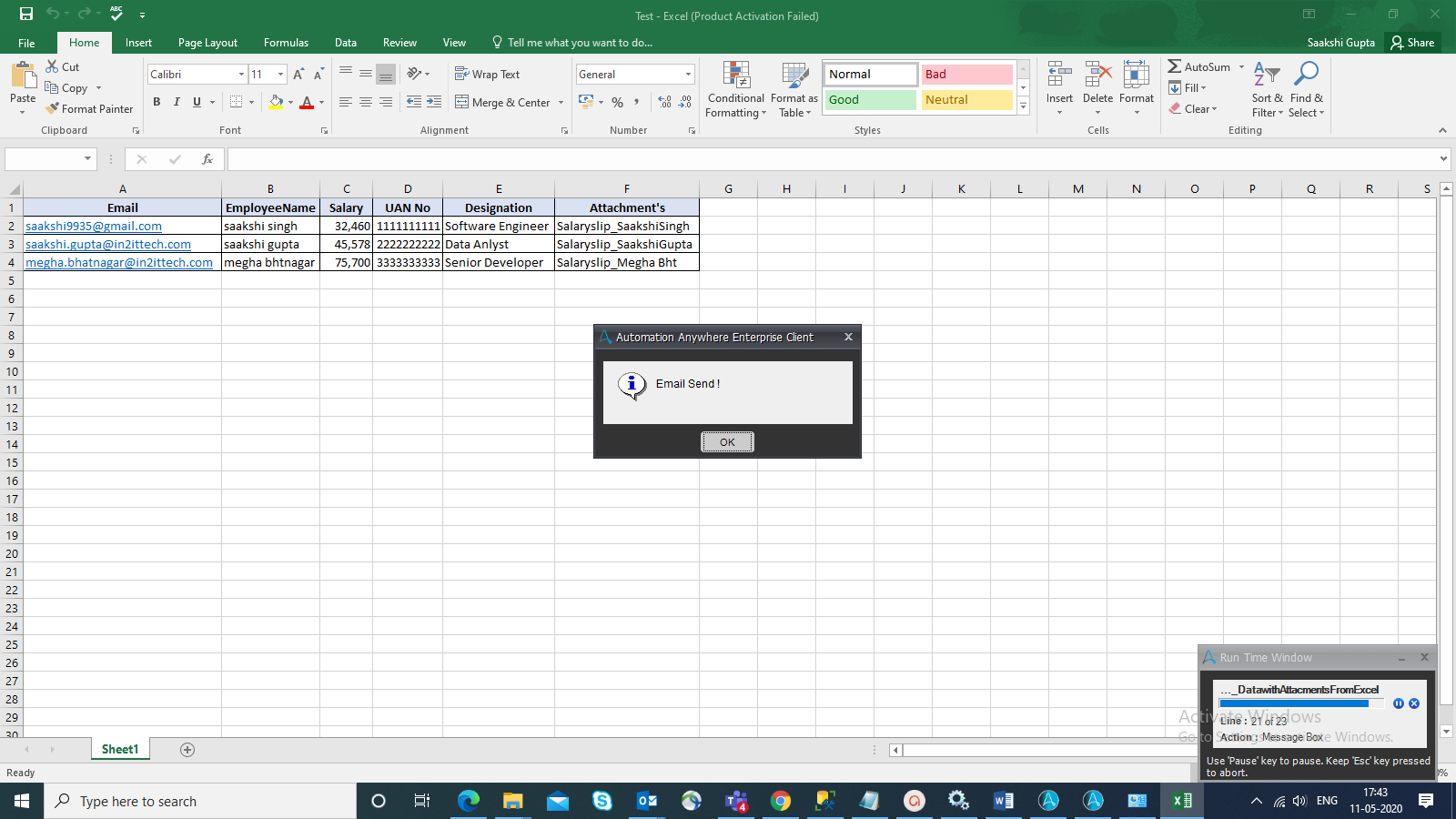 PREV
NEXT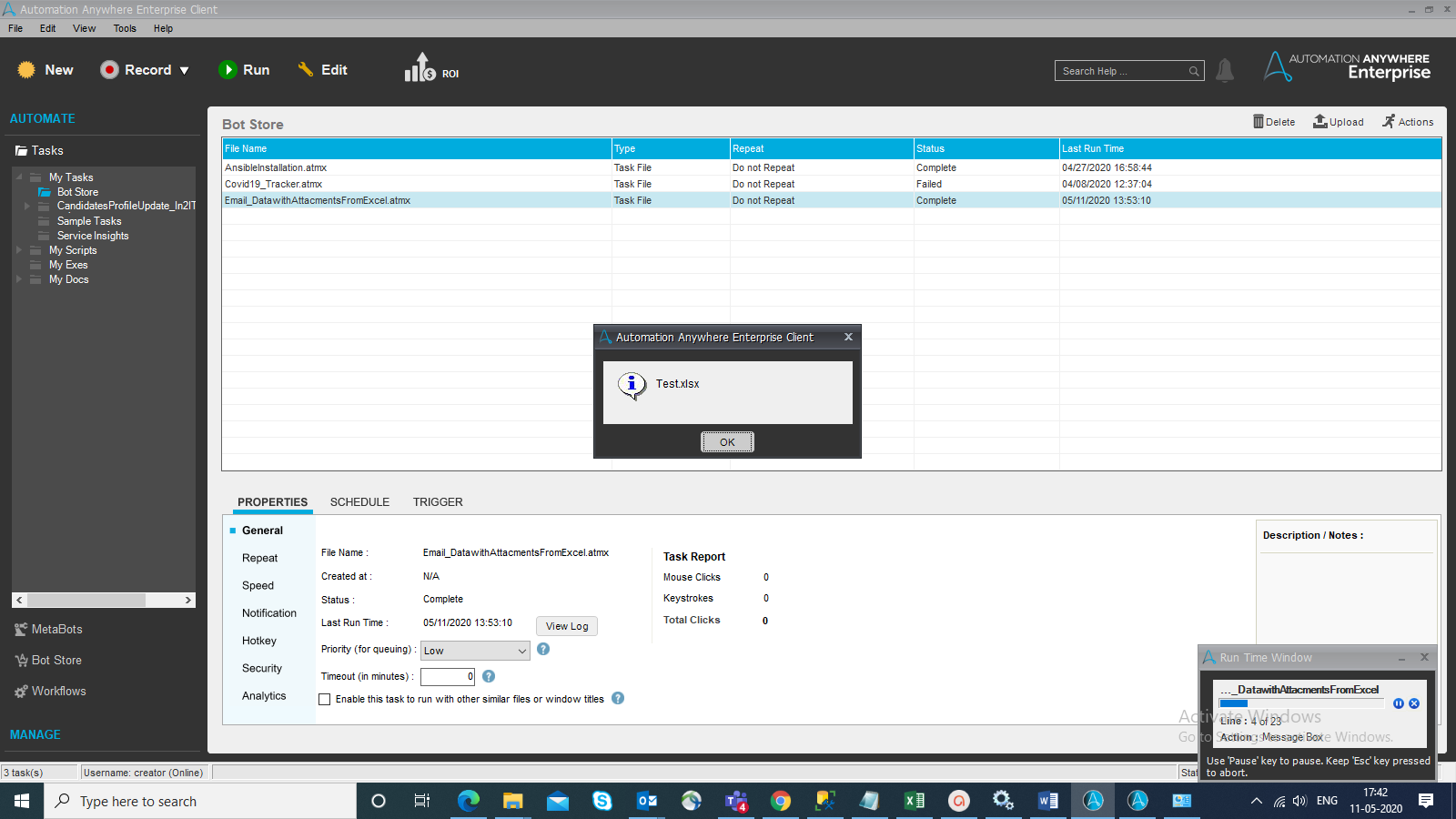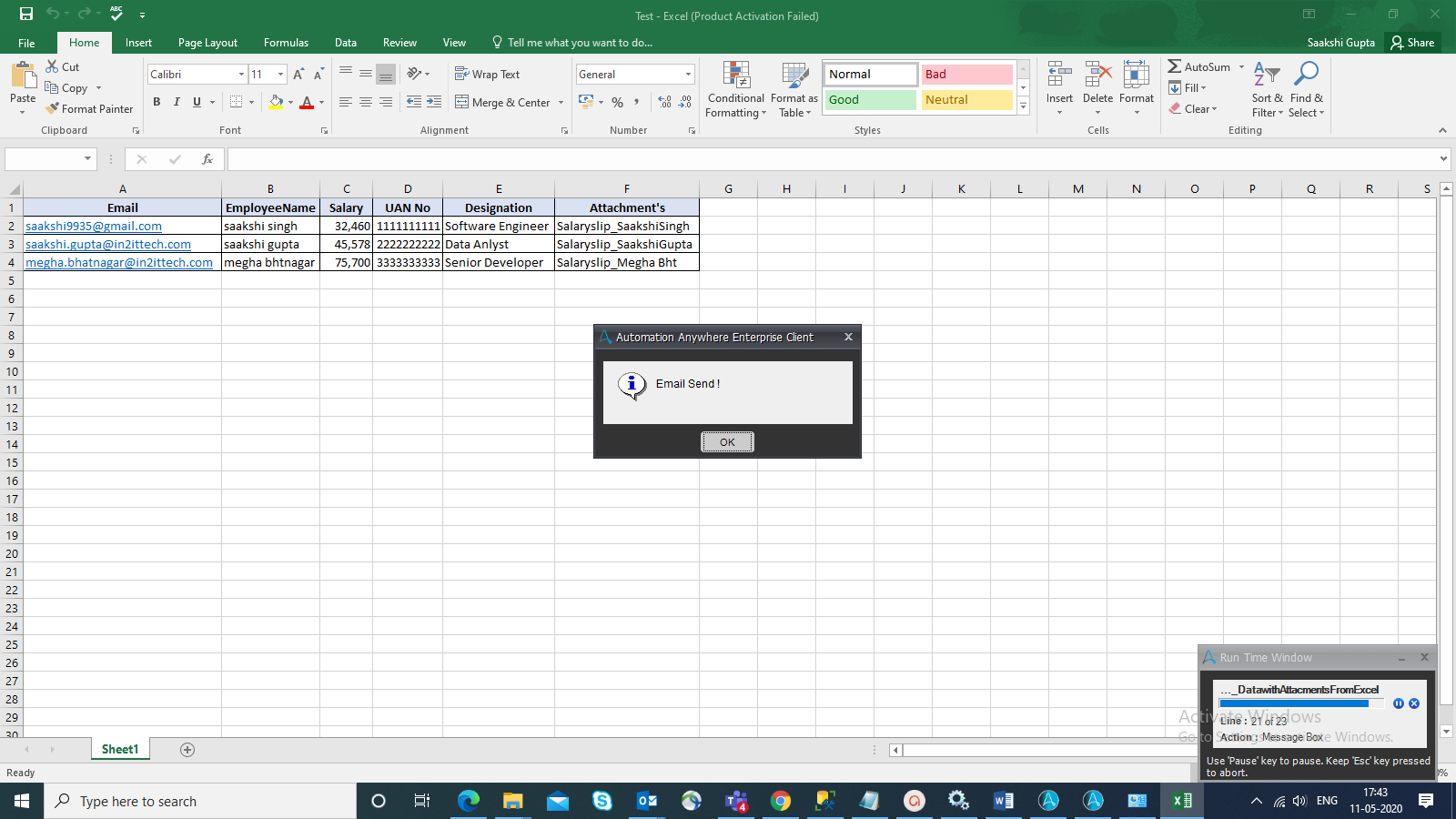 Setup Process
Install
Download the Bot and follow the instructions to install it in your AAE Control Room.
Configure
Open the Bot to configure your username and other settings the Bot will need (see the Installation Guide or ReadMe for details.)
Run
That's it - now the Bot is ready to get going!
Requirements and Inputs
Input file of data with email ,attached file name and other data
Config file with Input folder path data, Attachment folder path and Email From