Enate Connector
The Enate Automation Anywhere Metabot allows easy integration with Enate's enterprise workflow engine.
Top Benefits
Using Enate Metabot Logic you can build complex rules for interacting with the Enate platform combining them with Automation Anywhere's built-in functionality for if/else and other commands to make conditional decisions for powerful workflows. Most of the Logic requires an authentication token from Enate which requires you to call the Authenticate Logic to return this token. This is then used in other Logic to talk to Enate.
Allow RPA developer to connect to enate via metabot insread of adhoc API calls.
It allows bots to get work from the Enate platform, edit the data, add or download files and update the Enate platform. We can also create new work items on the Enate platform using the Metabot Logic.
Bot Security Program

Applications

Business Process

Category

Downloads

63

Vendor
Automation Type

Bot

Last Updated

July 24, 2020

First Published

June 3, 2019

Enterprise Version

11.1
Support
See the Bot in Action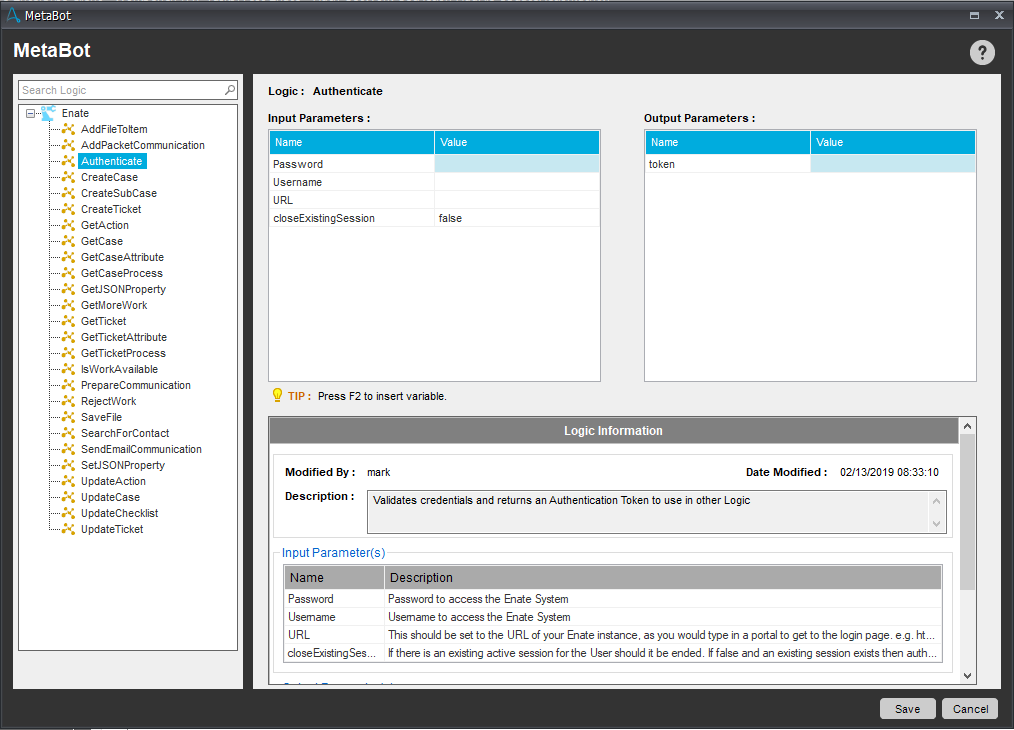 PREV
NEXT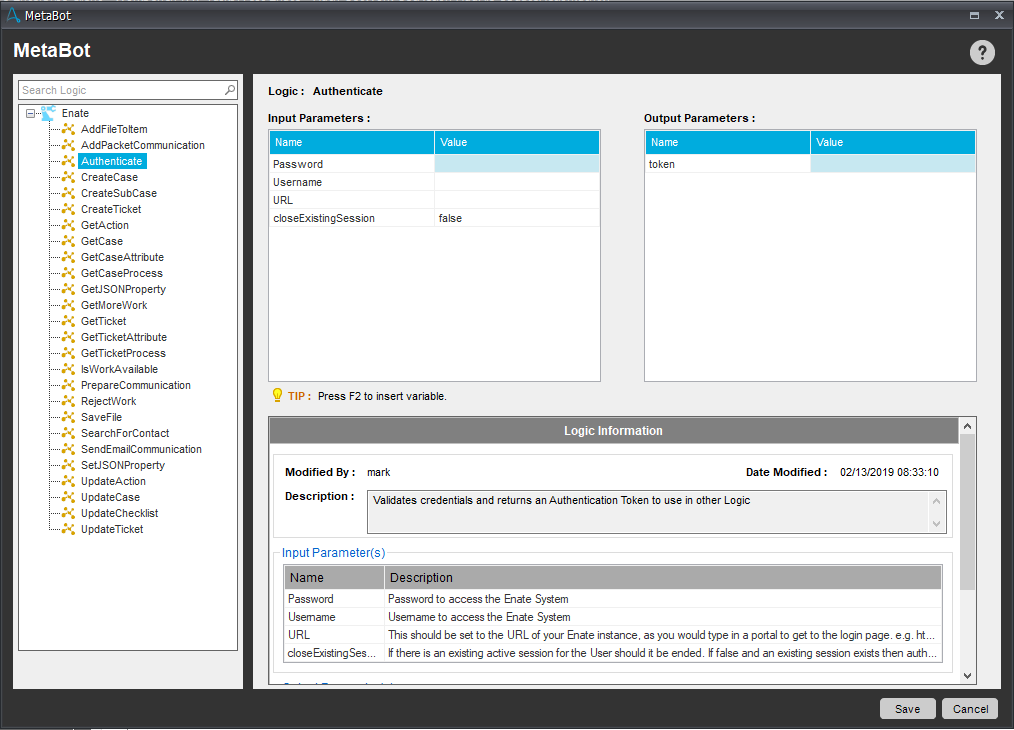 Setup Process
Install
Download the Bot and follow the instructions to install it in your AAE Control Room.
Configure
Open the Bot to configure your username and other settings the Bot will need (see the Installation Guide or ReadMe for details.)
Run
That's it - now the Bot is ready to get going!
Requirements and Inputs
all required DLLs are packaged inside metabot.
Inputs: Username – The username of the bot in the Enate Platform (can use a Credential Vault Variable) Password – The password of the bot in the Enate Platform (can use a Credential Vault Variable) URL - This should be set to the URL of your Enate instance, as you would type in a portal to get to the login page. e.g. https://hosting.enate.net/MyInstance