Excel to Excel Reconciliation
This bot can help find the differences between 2 Excel files, based on the unique key provided
Top Benefits
Helps to analyze the difference values in Excel documents
Avoid the possibility of human error when comparing 2 Excel values
Tasks
Identify the differences between 2 Excels
Find the differences and highlight in Excel 2
Find the missing values in Excel 2 and copy from excel 1 and highlight it
Find the extra values in Excel 2 and highlight it
The bot is designed for Excel to Excel reconciliation only. It will require 2 Excel documents to compare each row value. Excel 1 will be the default set as base data, and Excel 2 will be set as target data, which means the bot will read the value from Excel 1 and lookup in Excel 2. If the value found and is unmatched then it will highlight the unmatched cell.
$50 USD per bot
Annual Subscription
Bot Security Program

Applications

Business Process

Category

Vendor
Automation Type

Bot

Last Updated

March 24, 2021

First Published

March 24, 2021

Platform

11.3.3

ReadMe
Support

Mon, Tue, Wed, Thu, Fri 9:00-17:00 UTC+8
+60322424092
See the Bot in Action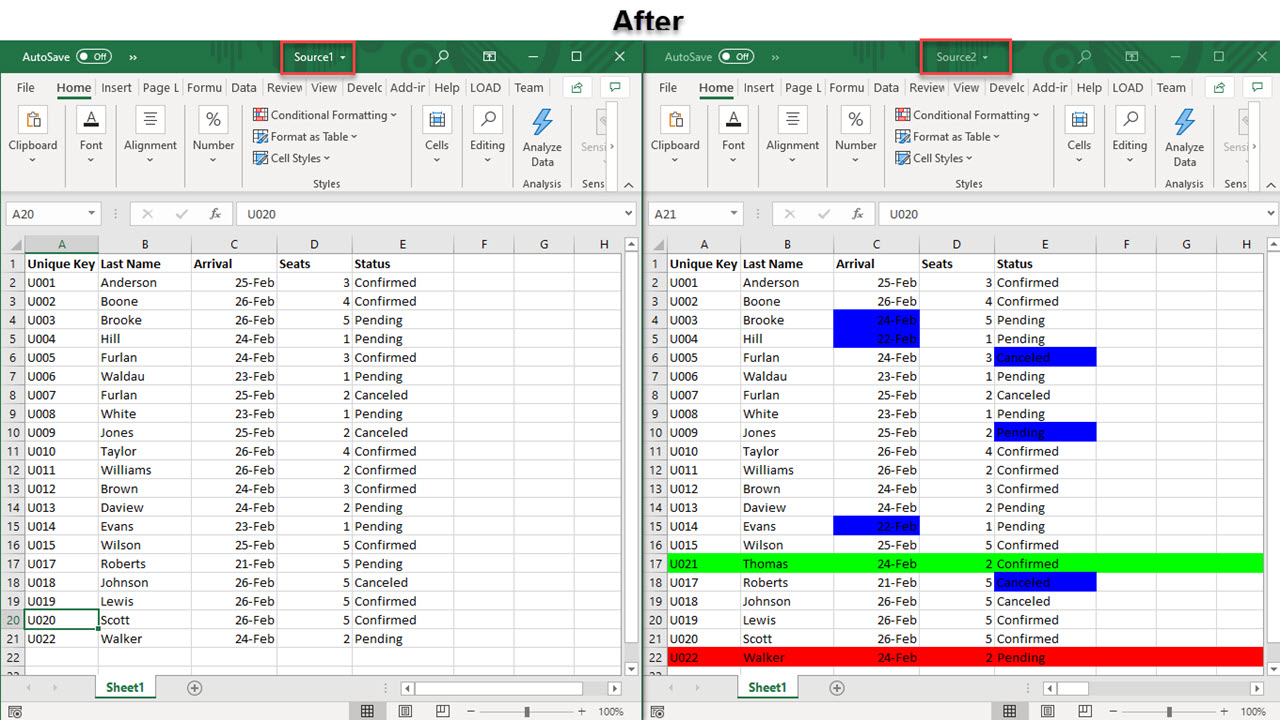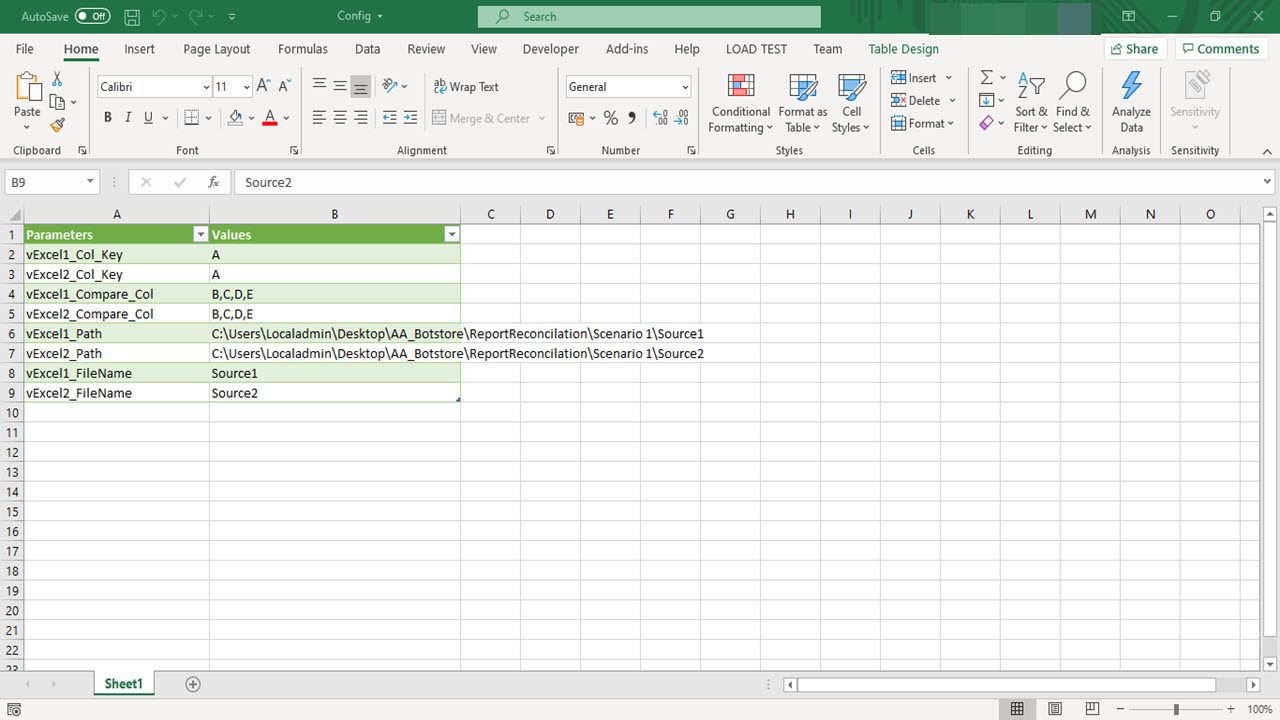 PREV
NEXT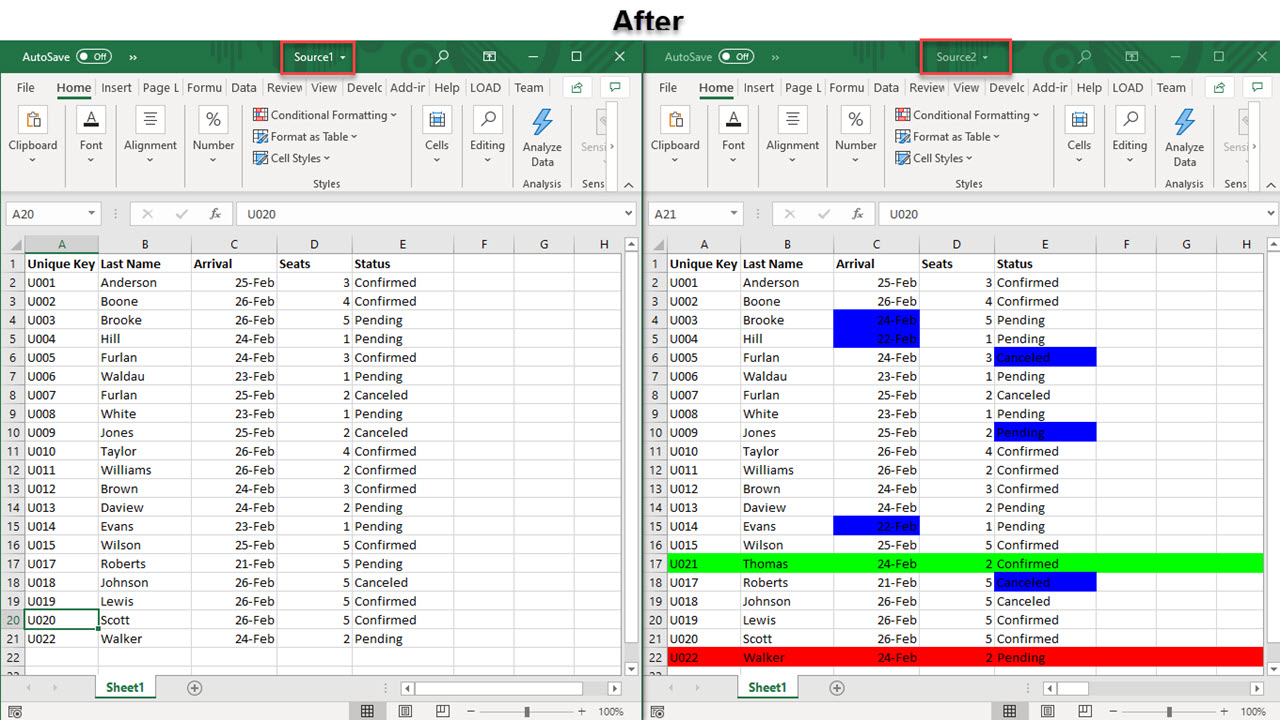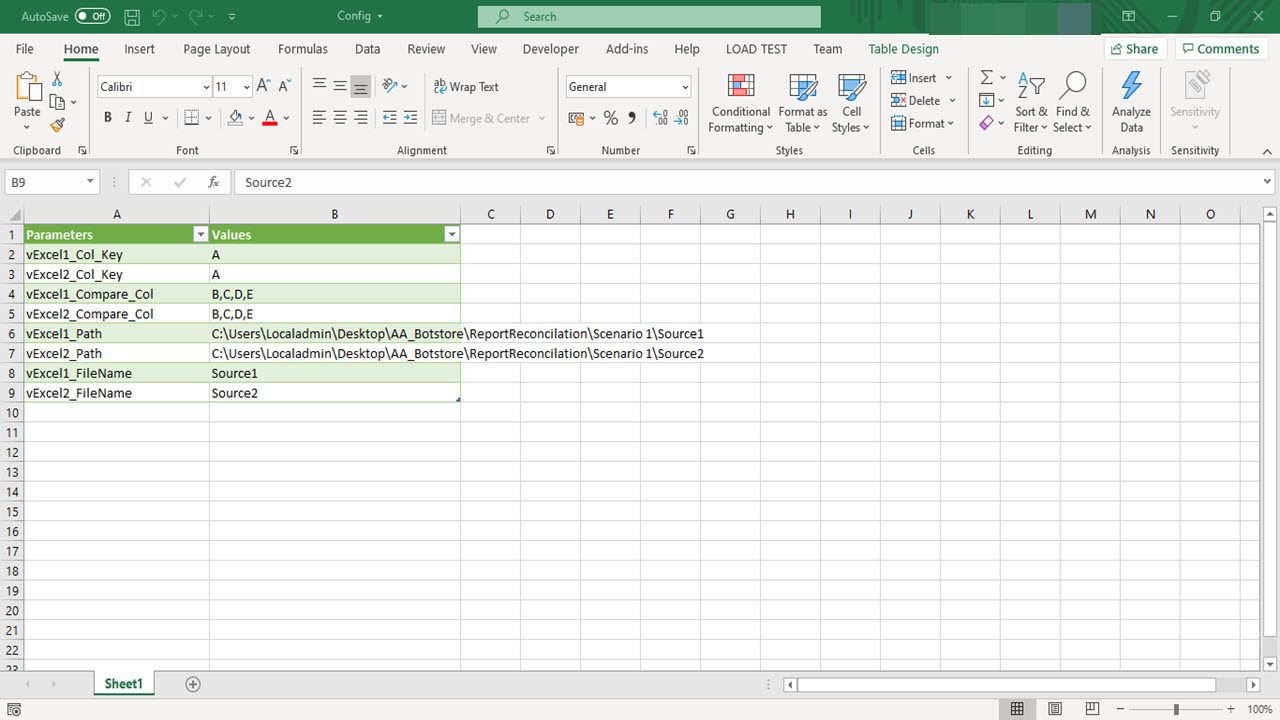 Setup Process
Install
Download the Bot and follow the instructions to install it in your AAE Control Room.
Configure
Open the Bot to configure your username and other settings the Bot will need (see the Installation Guide or ReadMe for details.)
Run
That's it - now the Bot is ready to get going!