Get Traffic Reports
Gain a detailed traffic report from Bing Maps based on the parameters given to the bot, that is then stored for later RPA applications.
Top Benefits
Provides easy way to extract traffic information to be used in RPA solutions and reports.
This bot is designed for anyone who wants to design a bot that revolves around extracting traffic incident data, either once or scheduled over time.
Uses Bing Maps
Bot Security Program

Applications

Business Process

Category

Downloads

90

Vendor
Automation Type

Bot

Last Updated

July 24, 2020

First Published

February 6, 2019
Support
See the Bot in Action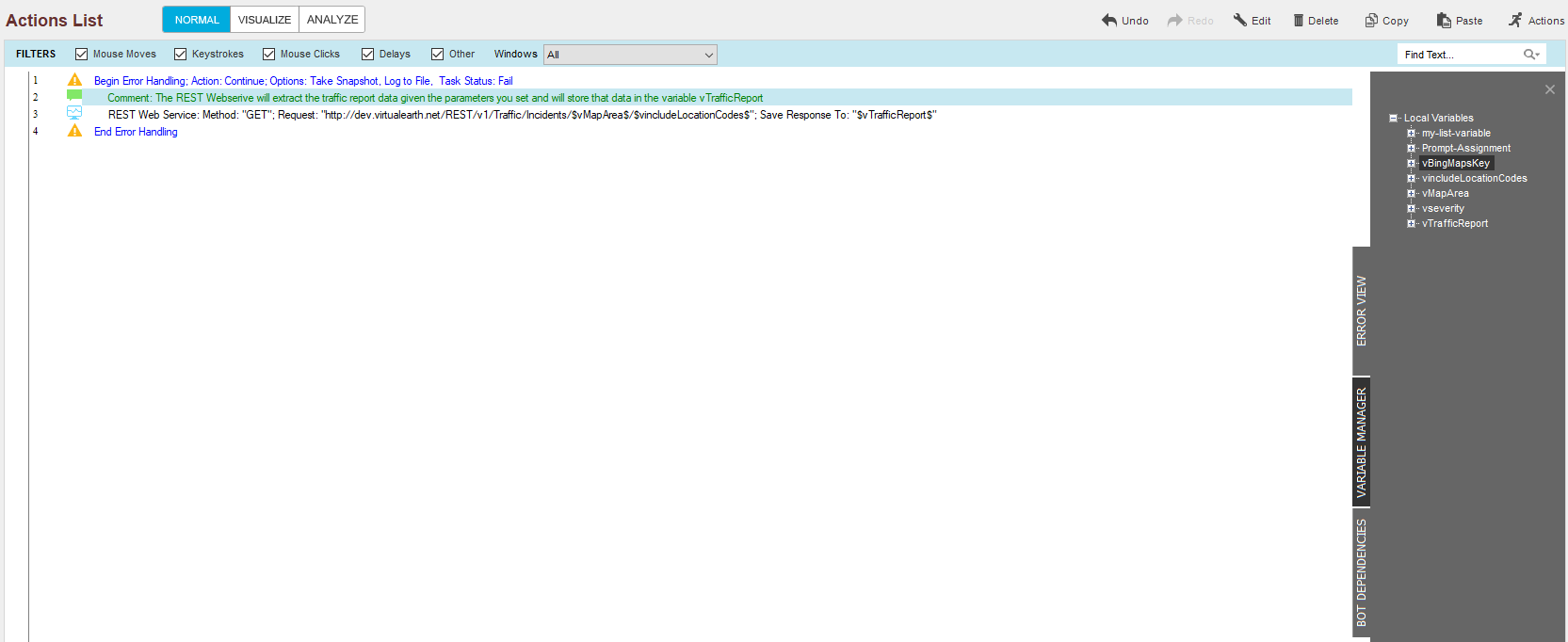 PREV
NEXT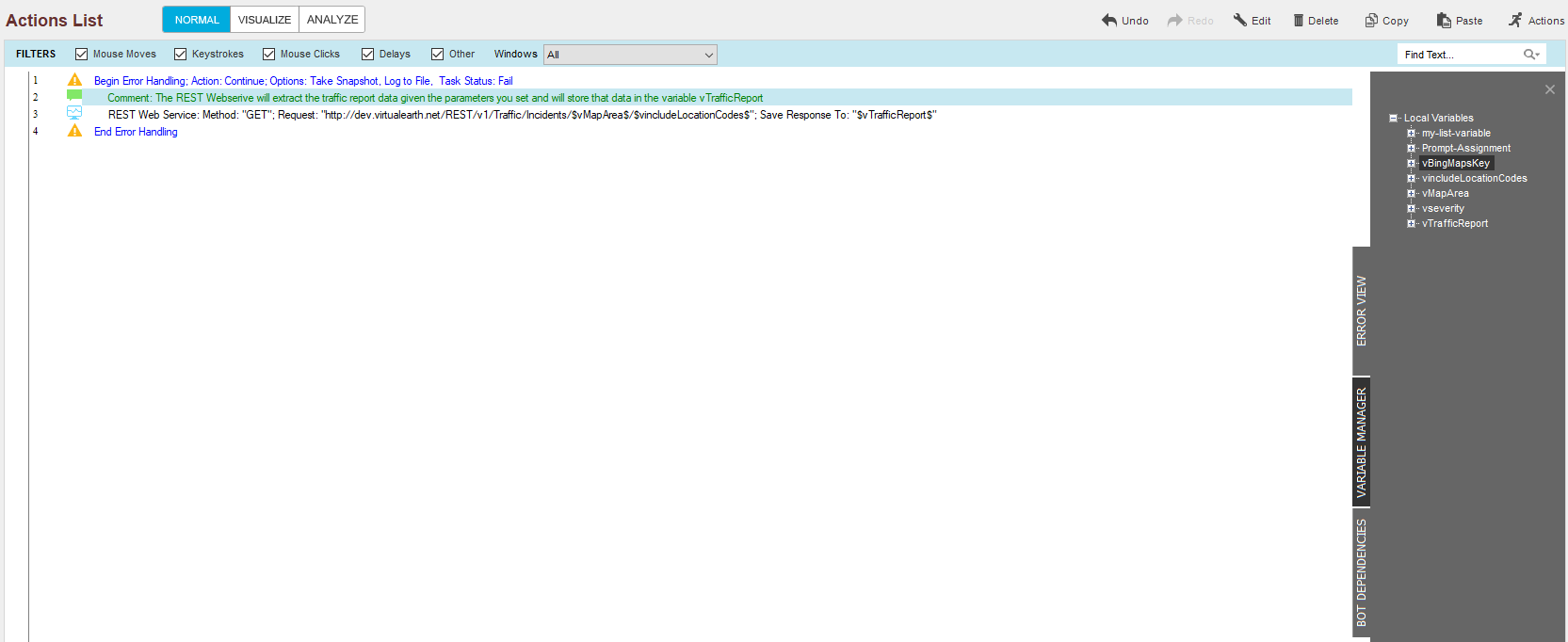 Setup Process
Install
Download the Bot and follow the instructions to install it in your AAE Control Room.
Configure
Open the Bot to configure your username and other settings the Bot will need (see the Installation Guide or ReadMe for details.)
Run
That's it - now the Bot is ready to get going!
Requirements and Inputs
AAE v11.3
Inputs: vMapArea: A rectangular area specified as a bounding box. vincludeLocationCodes: Specifies whether to include traffic location codes in the response. vseverity: Specifies severity level of traffic incidents to return. vType: Specifies the type of traffic incidents to return. vBingMapsKey: An api key generated from your Bing Maps account. More information on how to do this in the README.