Get Instance Utilization for Google Cloud
This bot gets all CPU utilization of all instances in one project group
Top Benefits
Easy to use and integrate in new or existing application without any technical supervision
This bot gathers details of the CPU utilization of every instance in a given project name for a given time period and for a particular project group. It creates a CSV file containing the results.
Notes:
For Google Cloud account details, refer to the Configuration Parameter Table https://cloud.google.com/deployment-manager/docs/configuration/type-providers/apirequirements.
This bot uses Credential Vault.  Please create Credential Vault and locker in the Control Room with the user who has access to the Credential Vault menu and grant access to the Bot Creator/Runner users to utilize them
Bot Security Program

Applications

Business Process

Category

Downloads

63

Vendor
Automation Type

Bot

Last Updated

January 29, 2021

First Published

January 29, 2019

Enterprise Version

11.3

ReadMe
Support
See the Bot in Action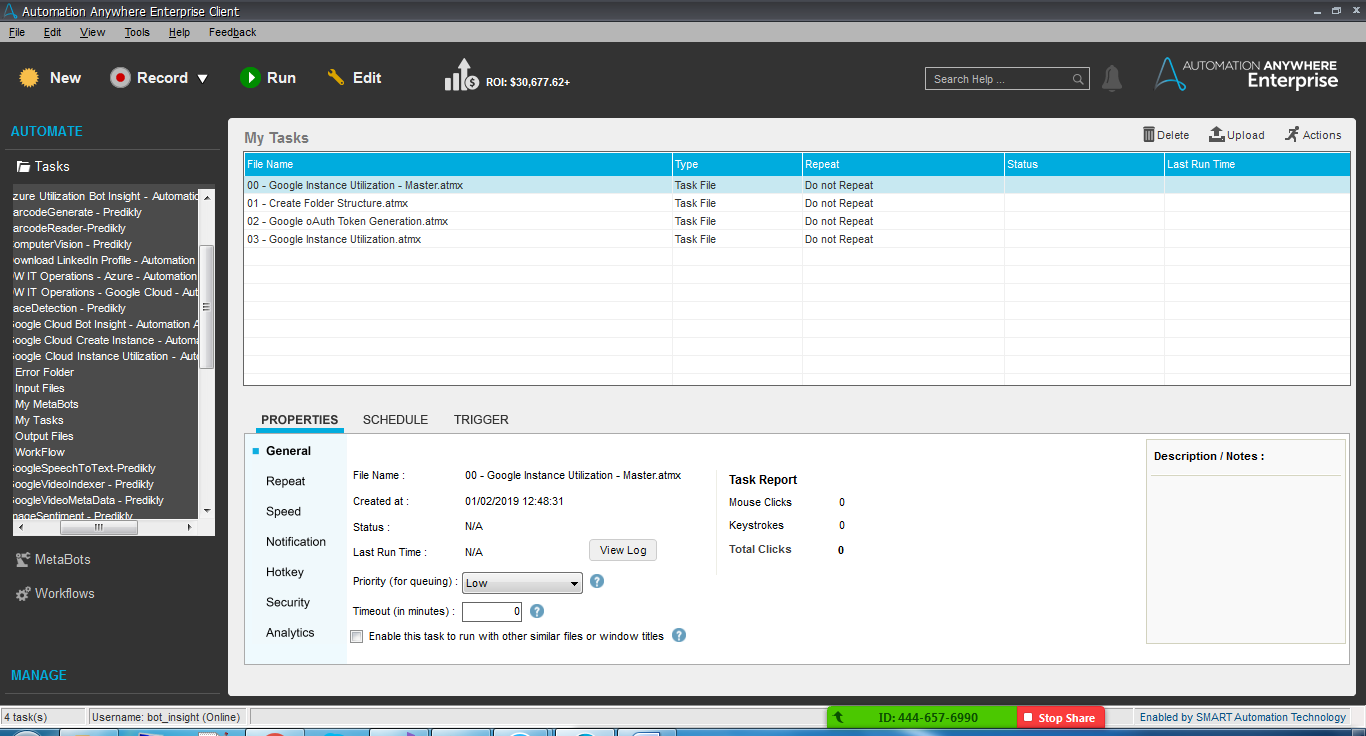 PREV
NEXT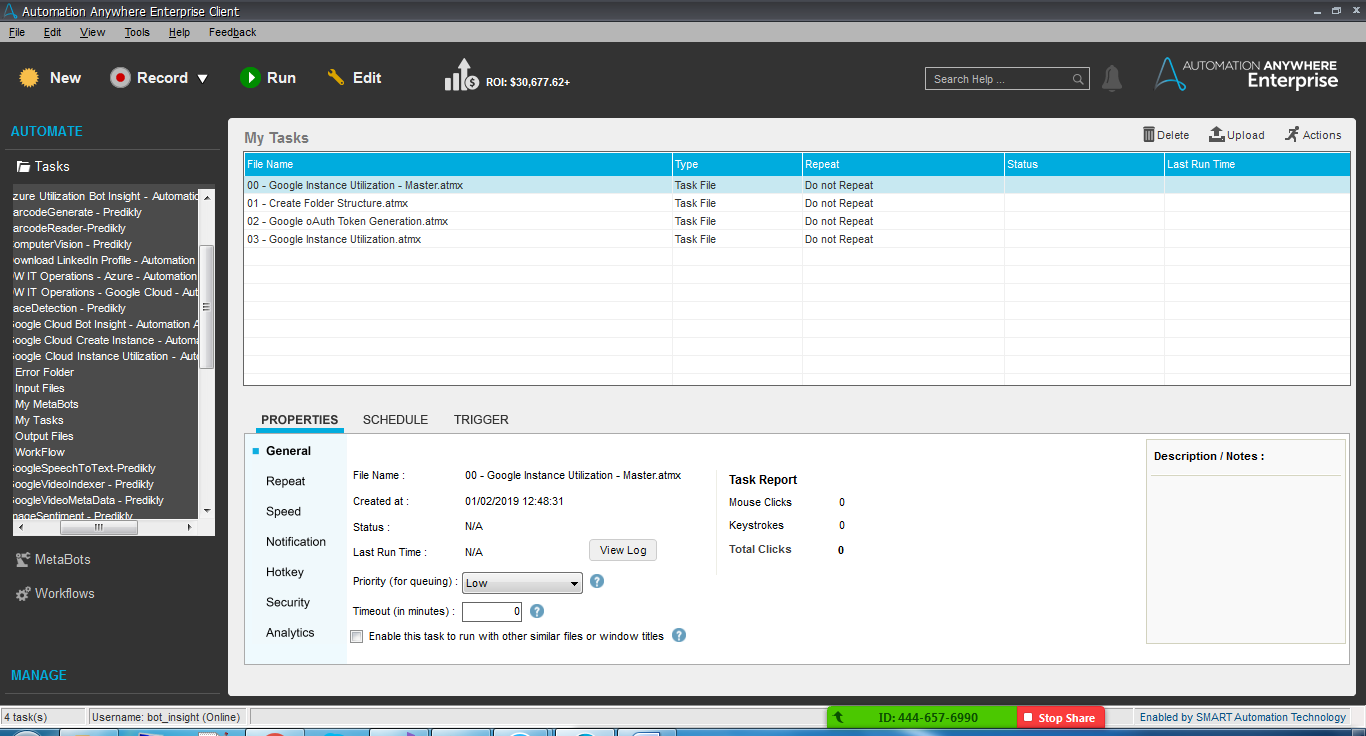 Setup Process
Install
Download the Bot and follow the instructions to install it in your AAE Control Room.
Configure
Open the Bot to configure your username and other settings the Bot will need (see the Installation Guide or ReadMe for details.)
Run
That's it - now the Bot is ready to get going!
Requirements and Inputs
Automation Anywhere Enterprise v11.3
Automation Anywhere Email Configuration (Gmail, Yahoo, Outlook etc. with POP/IMAP settings)
Google Cloud account details
Inputs: Project Name, Period Start and End Time, CSV path for saving CPU Utilization