HTML to Data Table Variable
Stores the HTML table data into a data table variable, gets the HTML input file which contains the table tag, and converts the HTML into Excel
Top Benefits
Stores the HTML table data into a data table variable
Improves bot performance
Tasks
Input HTML code file
Execute macro which will convert HTML data to Excel
Excel table data will be stored in a data table variable
The bot takes the manually developed HTML code file which contains the table data.
A macro is used to get the HTML data into Excel and then store the value in the data table variable.
Stores the HTML table data into a data table variable.
Gets the HTML input file, which contains the table tag.
Converts the HTML table into Excel and then writes the data in a data table variable.
Bot Security Program

Applications

Business Process

Category

Downloads

24

Vendor
Automation Type

Bot

Last Updated

May 13, 2021

First Published

May 13, 2021

Platform

Automation 360

ReadMe
Support
See the Bot in Action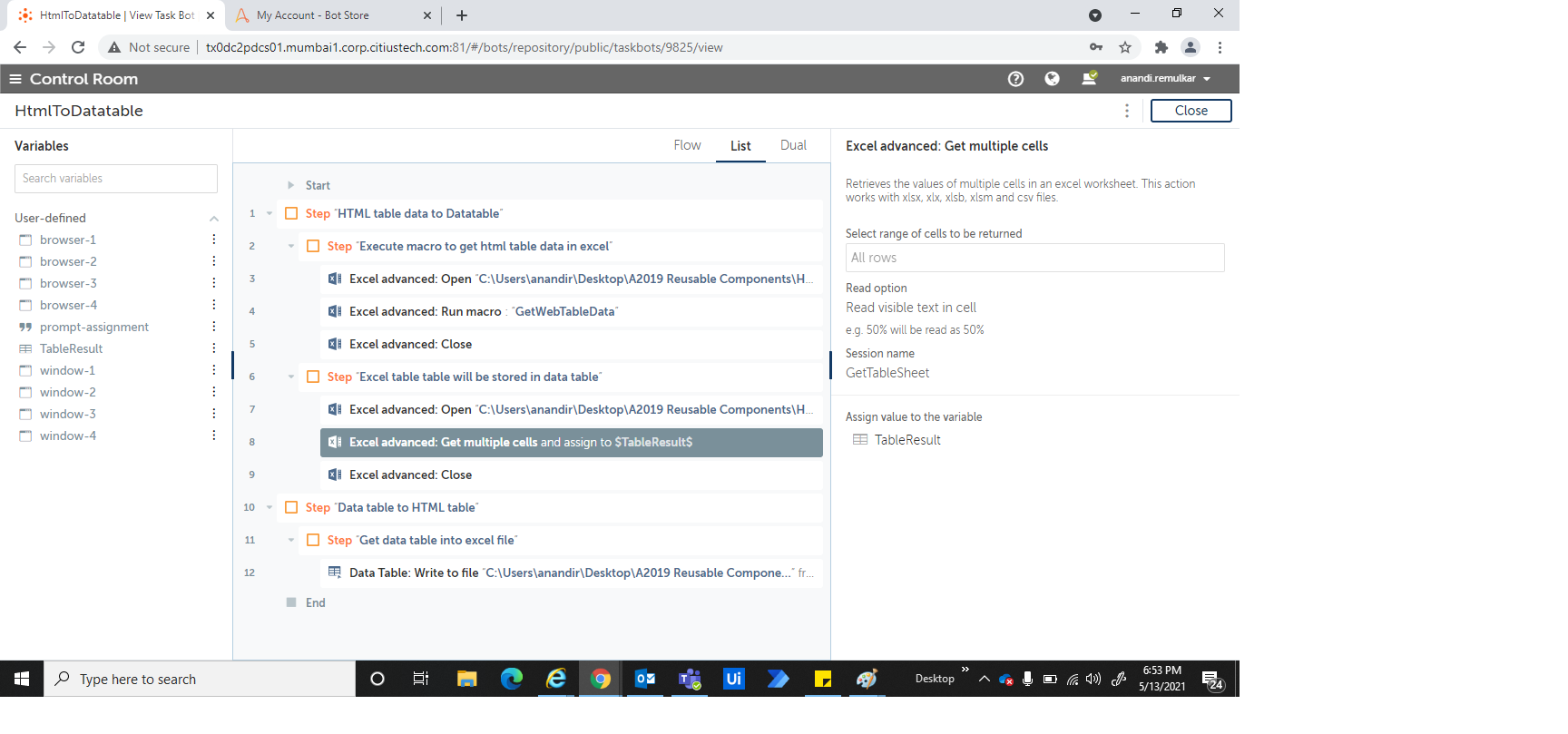 PREV
NEXT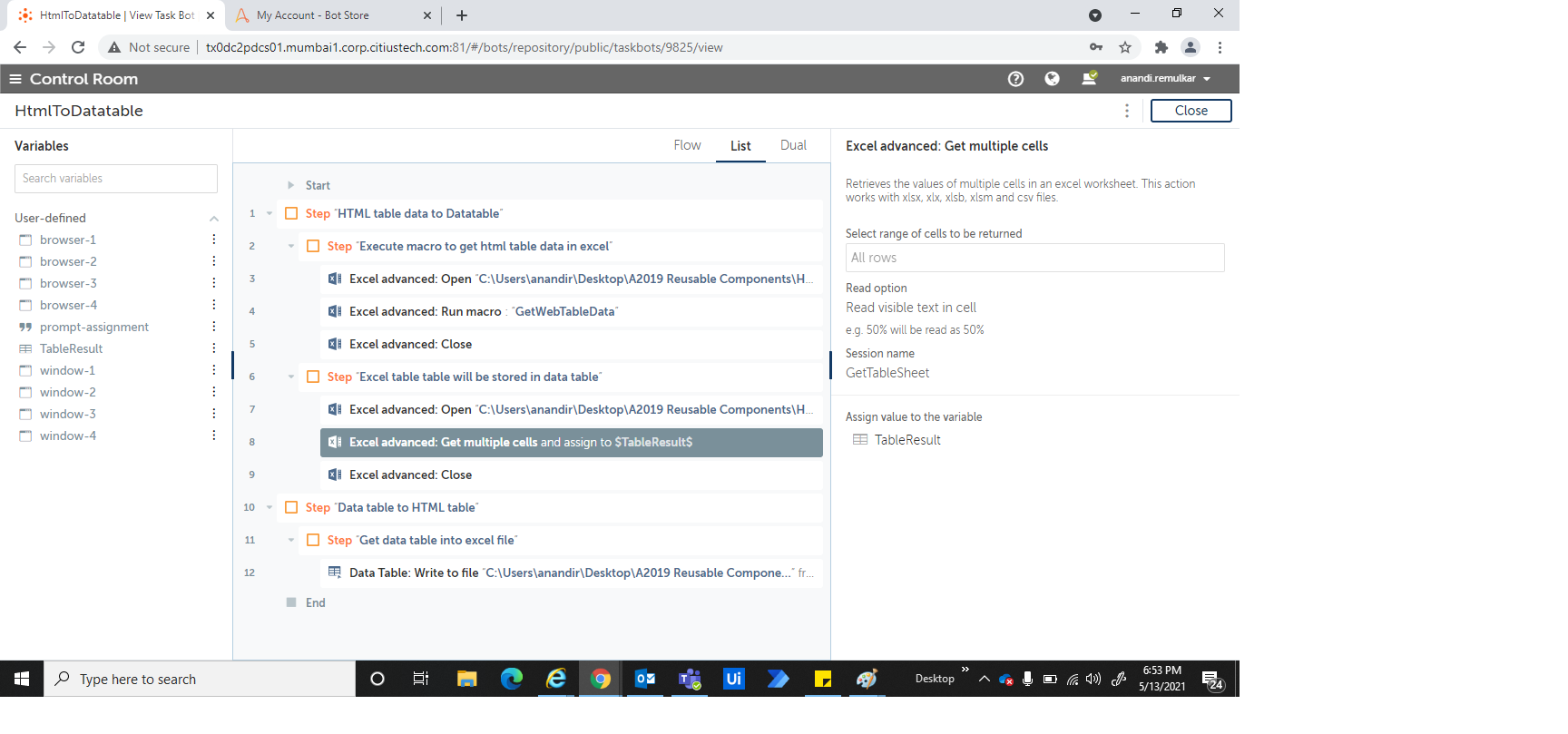 Setup Process
Install
Download the Bot and follow the instructions to install it in your AAE Control Room.
Configure
Open the Bot to configure your username and other settings the Bot will need (see the Installation Guide or ReadMe for details.)
Run
That's it - now the Bot is ready to get going!
Requirements and Inputs
HTML code which includes table tag. Sample HTML code file is attached