Create Incident In iTop
This bot will read a value from prompt assignment, hit the Rest API, then create the incident in iTop.
Top Benefits
Improves productivity by eliminating the need to go to iTop to create incidents
No need to log into iTop
100% secure since the user can't check the access
Fast and efficient
Tasks
Read the value from prompt
Process Rest web services and pass the value
Show the ticket number in message box after successful incident creation
This bot will read the value from prompt assignment and pass it to the Rest API. It will hit the API then create the incident in iTop. After completion of the bot, the user will see the incident number in a message box without going into iTop. The ticket number will show in the message box so the user can note the incident number.
Bot Security Program

Applications

Business Process

Category

Vendor
Automation Type

Bot

Last Updated

December 11, 2020

First Published

March 12, 2020

Enterprise Version

11.3

ReadMe
Support

Mon, Tue, Wed, Thu, Fri 9:00-17:00 UTC+0
911204842600
See the Bot in Action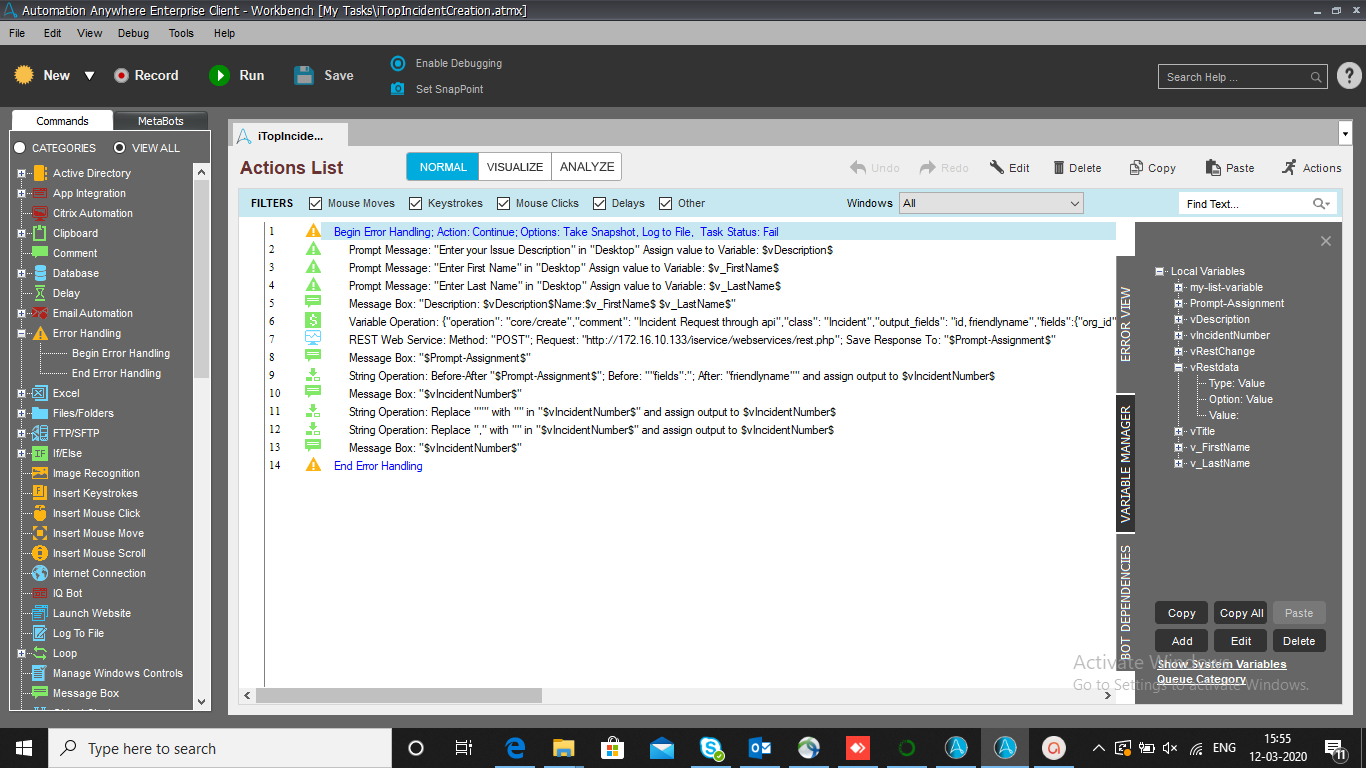 PREV
NEXT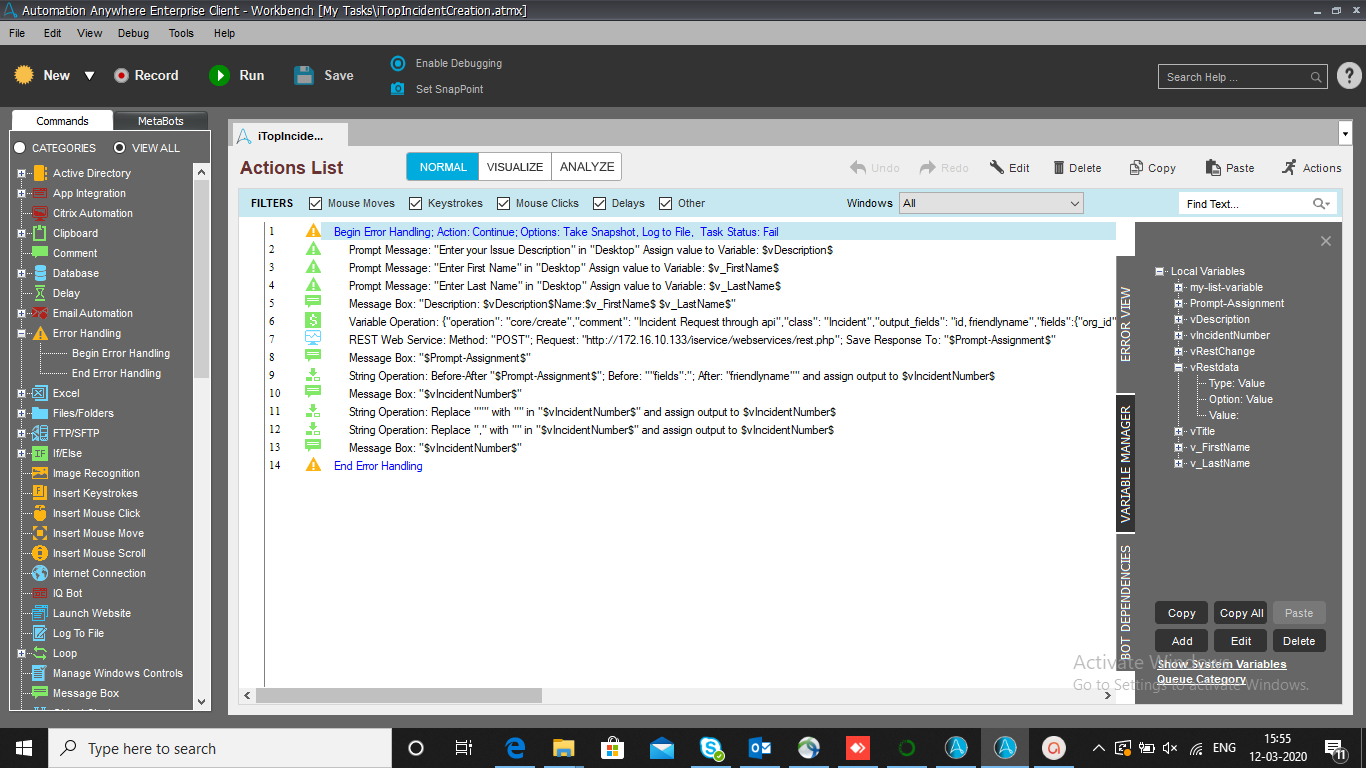 Setup Process
Install
Download the Bot and follow the instructions to install it in your AAE Control Room.
Configure
Open the Bot to configure your username and other settings the Bot will need (see the Installation Guide or ReadMe for details.)
Run
That's it - now the Bot is ready to get going!
Requirements and Inputs
Need to enter the value in Prompt such as Description Name, FirstName, LastName