Process Quickbooks Invoices
This Bot takes invoice data from an excel file, and creates invoices for you in Quickbooks. Each invoice are sent over to each email of the customers.
Top Benefits
Improves productivity by 30%
Reduce costs for skill maintenance
Fast, efficient, invoice processing when needed
Emails of accurate audits
The product invoices are scalable and customizable
Tasks
Read and validate Excel files to get customer details
Process multiple customers with extensive products, through different excel sheets
Process rates, quantities in each customer field
Add additional details to each invoice
Verifying proper existing fields, formats, saving, and emailing invoice
The data used for the excel file spreadsheet must exist within the database, and that must have a valid email address already present. If it does not, the bot will close, and move on to the next. Accuracy is extremely important for the inputs in the excel document.
Each customer will have their own sheet within the excel file. Every customer will follow a specific template listed in that excel file, for the bot to run correctly and with the required flexibility. Error Handling use cases are present for missing or improper fields, that will allow the bot to automate, even in the face of possible errors.
This also includes the existence of classes. If it does not exist, it must be noted within the spreadsheet. All information can be used in the excel sheet, and there is a readme file with additional details.
Hundreds of Invoices for multiple customer products go through the HR process.
Quickbooks Invoice-PeopleShores Bot will perform the large task of writing multiple inputs, for multiple invoices. With the process going on, more skill intensive tasks can be performed.
Bot Security Program

Applications

Business Process

Category

Downloads

37

Vendor
Automation Type

Bot

Last Updated

July 24, 2020

First Published

November 13, 2019

Enterprise Version

11.3

Community Version

11.3.1

ReadMe
Support
See the Bot in Action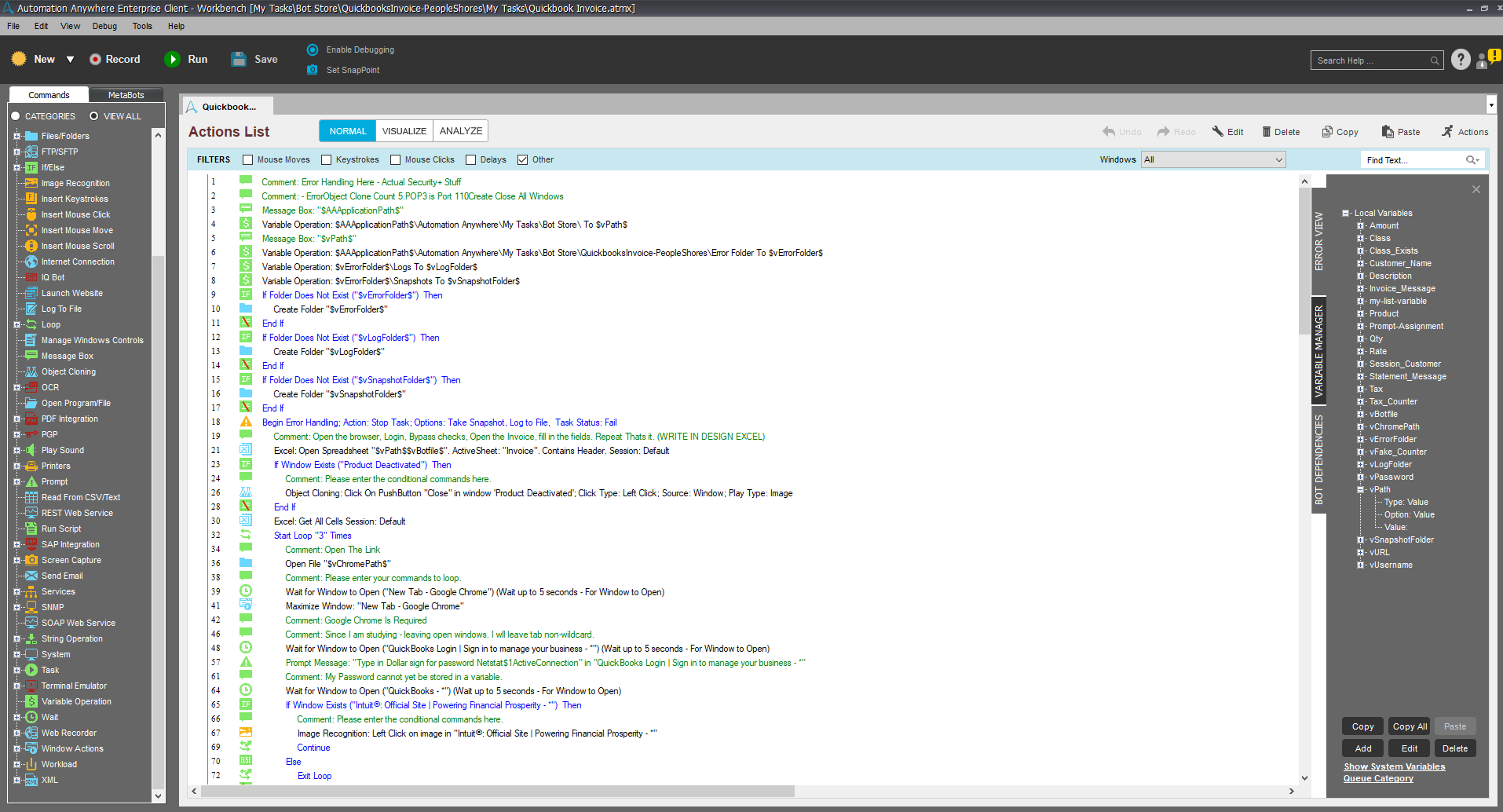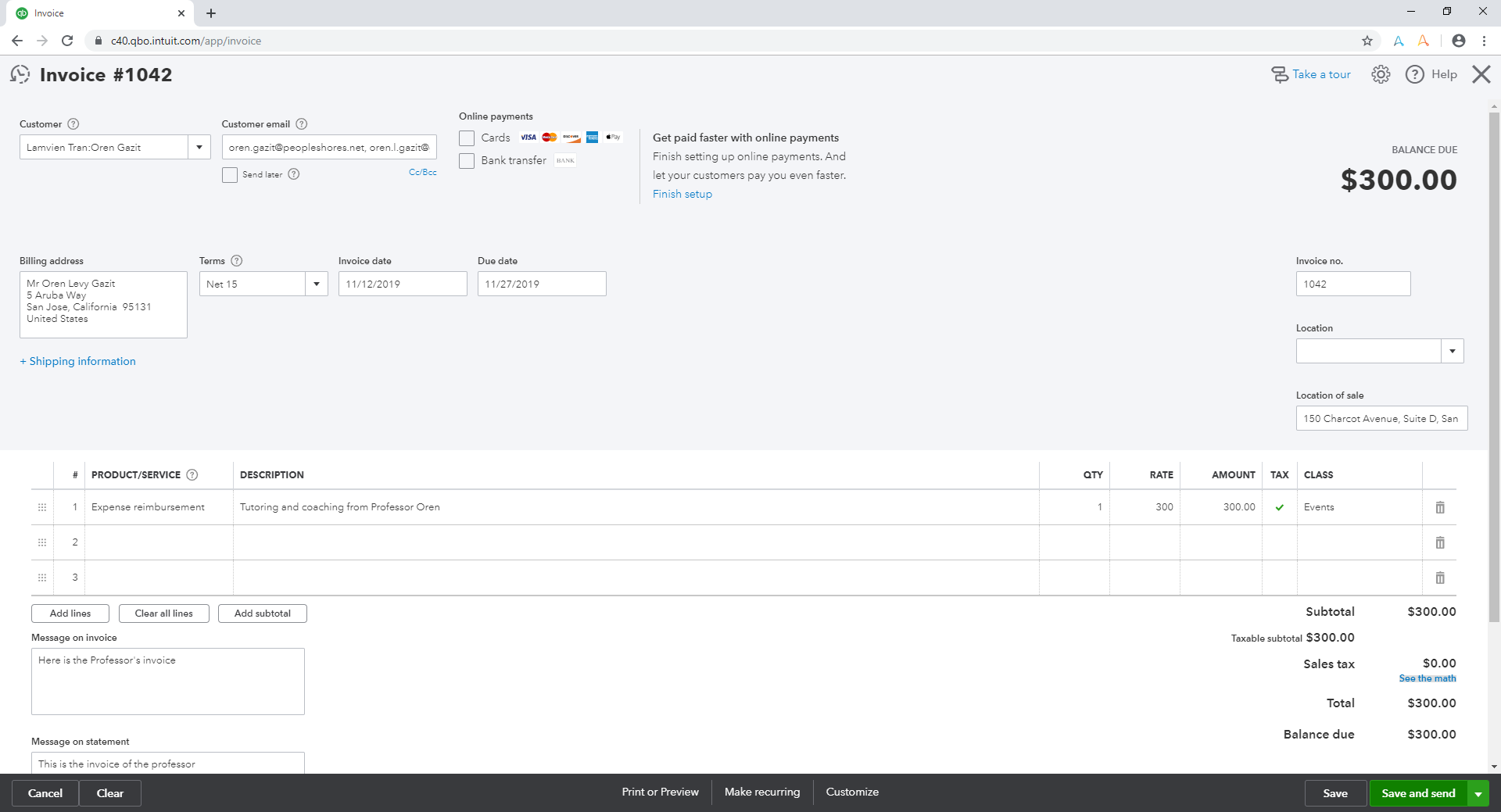 PREV
NEXT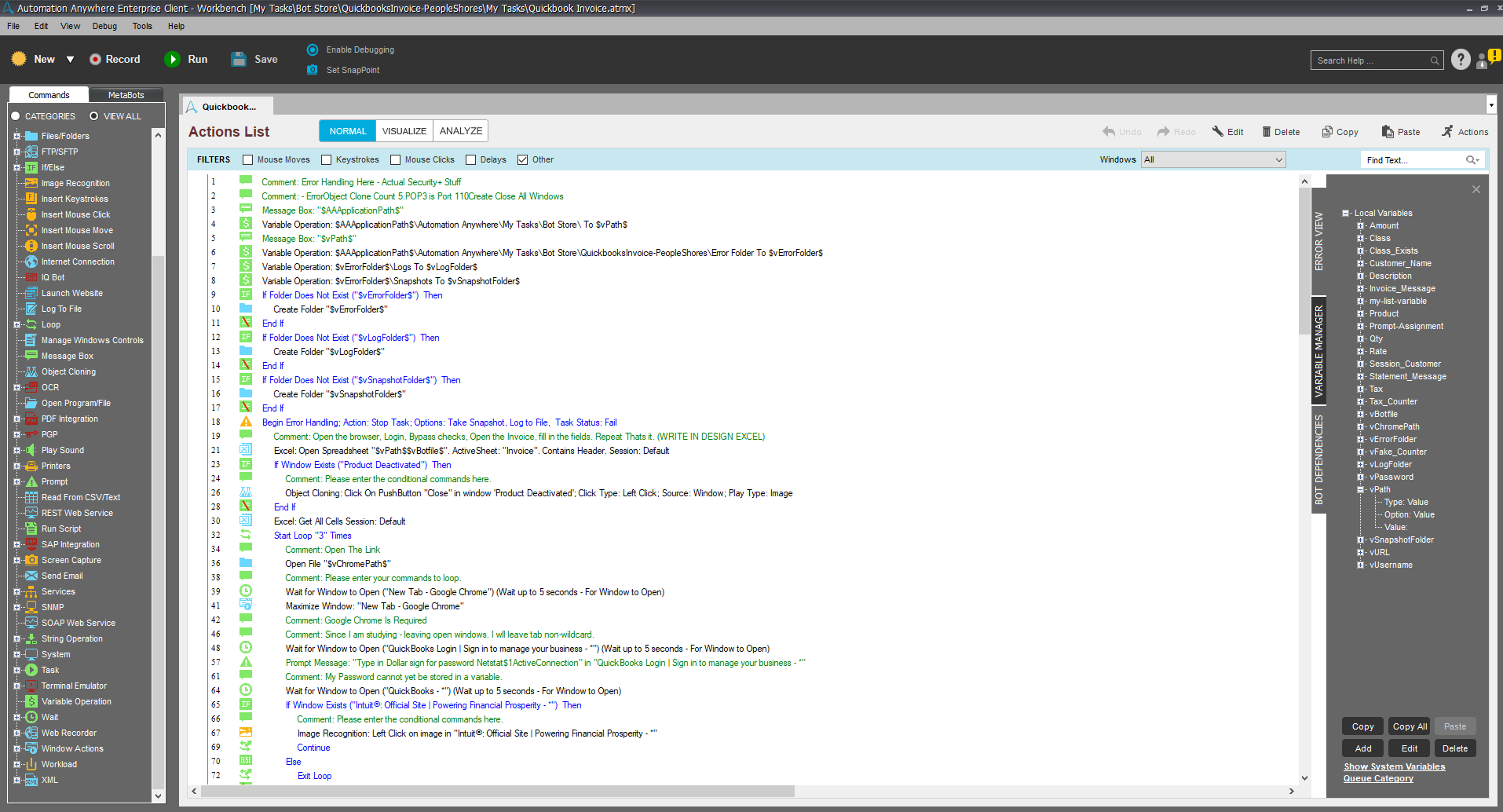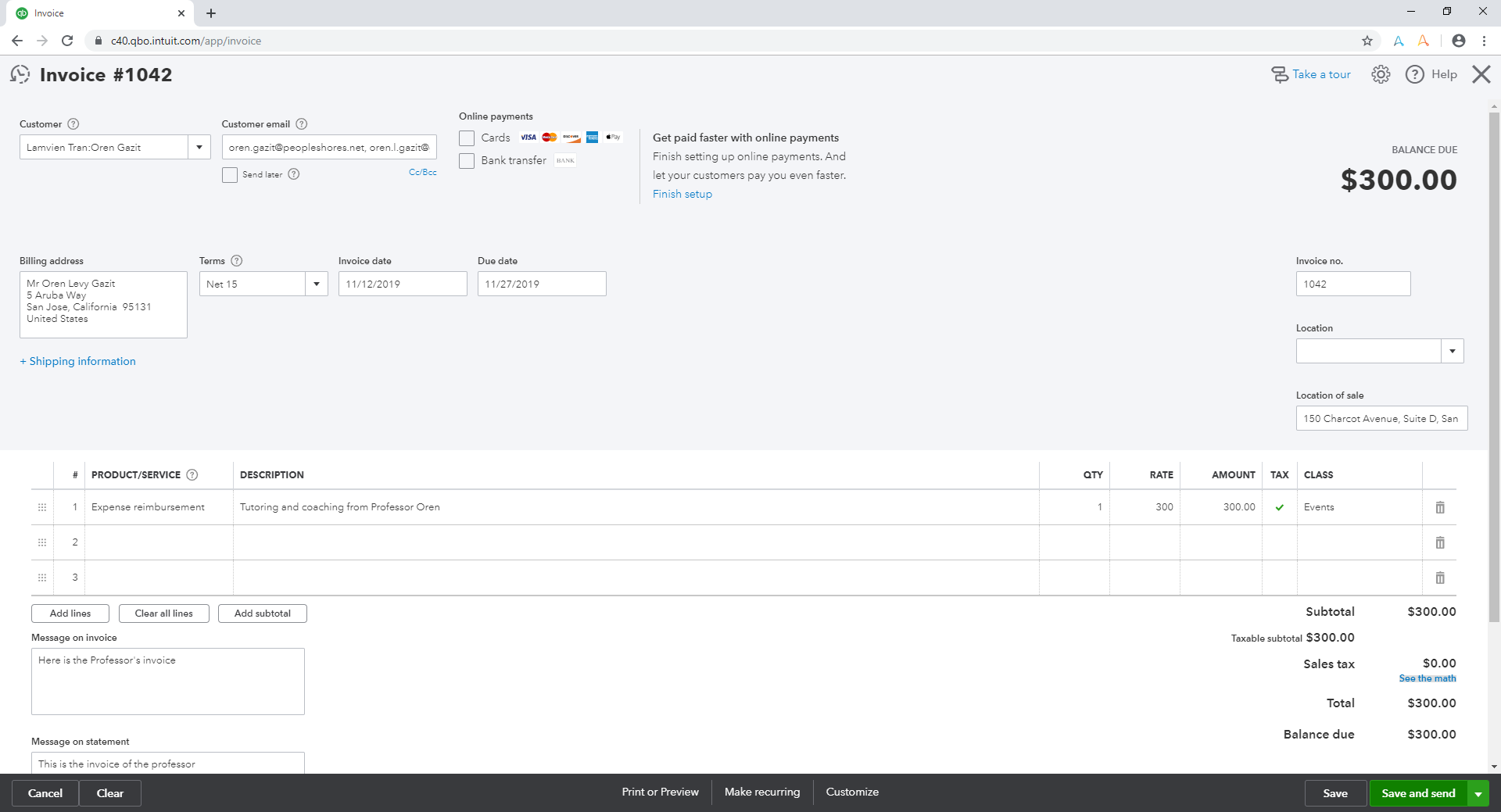 Setup Process
Install
Download the Bot and follow the instructions to install it in your AAE Control Room.
Configure
Open the Bot to configure your username and other settings the Bot will need (see the Installation Guide or ReadMe for details.)
Run
That's it - now the Bot is ready to get going!
Requirements and Inputs
Google Chrome and Plugin
Excel required
Automation Anywhere
Customer Spreadsheet Template inside Excel File
Manually Change your username and password
Quickbooks Account
Existing customer name and contact inside Quickbooks database