Produce Number Pyramid Pattern
This Bot takes Whole Number as user input. e.g. 3 This Bot produces Number Pyramid as output. e.g. 1 22 333
Top Benefits
Implementation of simple logic of pattern
Pyramid Pattern of numbers
Number Pattern Logic
Tasks
Creates Number Pyramid Pattern
This Bot takes positive integer Number as user input. e.g. 3, 9, etc and based on logic it provides output.
This Bot produces Number Pyramid Pattern as output. Starting from 1 till user input.
e.g.
1
22
333
4444...
This is just a demonstration of logic implementation.
Bot Security Program

Applications

Business Process

Category

Vendor
Automation Type

Bot

Last Updated

July 24, 2020

First Published

October 18, 2019

Enterprise Version

11.3

ReadMe
Support

Mon, Tue, Wed, Thu, Fri 9:00-17:00 UTC+0
911204842600
See the Bot in Action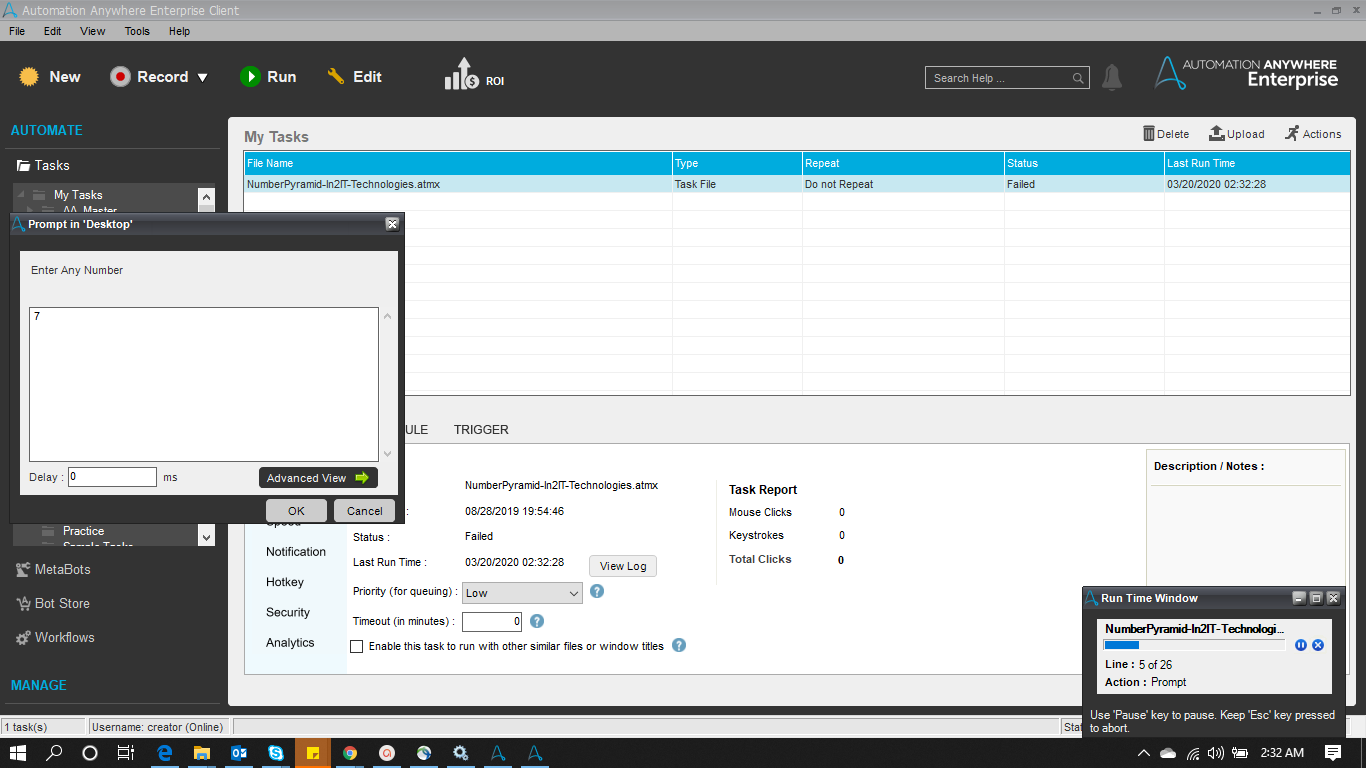 PREV
NEXT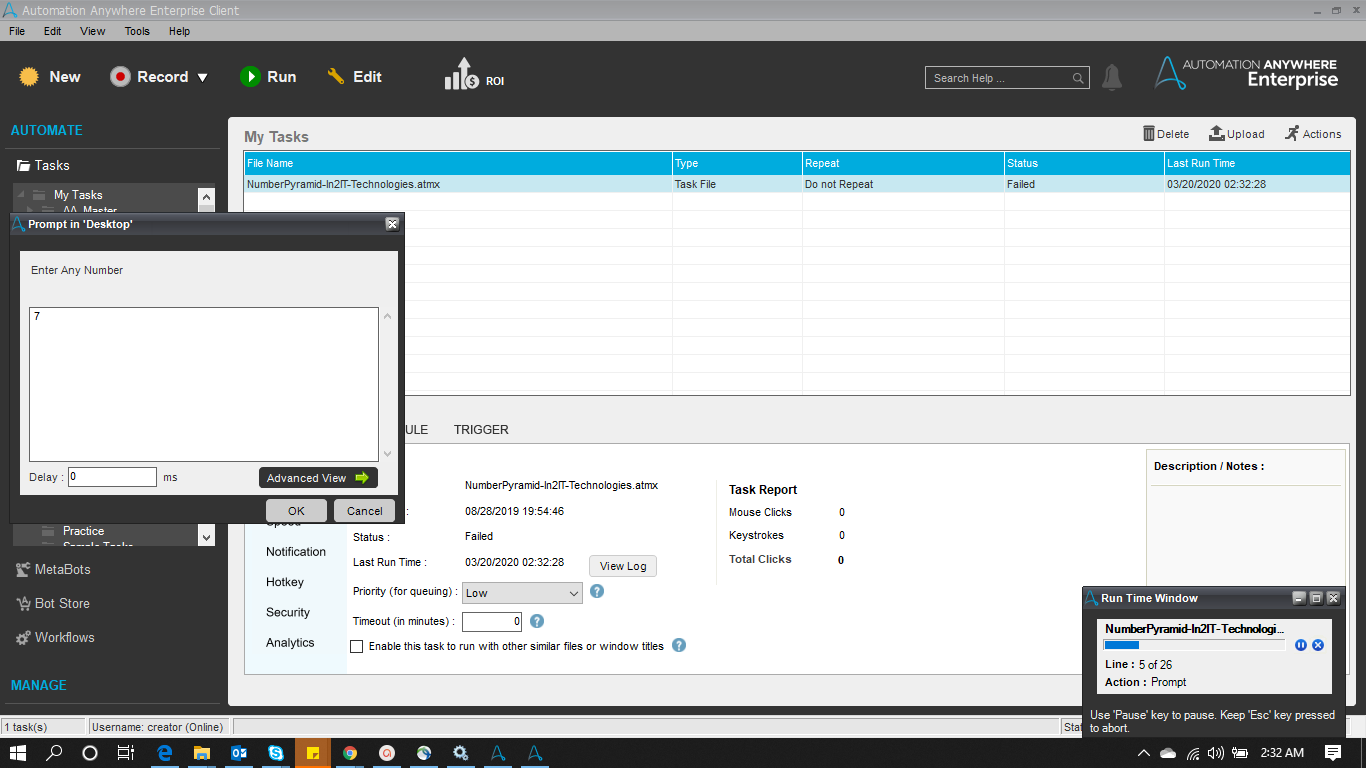 Setup Process
Install
Download the Bot and follow the instructions to install it in your AAE Control Room.
Configure
Open the Bot to configure your username and other settings the Bot will need (see the Installation Guide or ReadMe for details.)
Run
That's it - now the Bot is ready to get going!