Remote Server Health Check
This bot performs the following: \n• The Bot Checks network connection(Whether a remote machine is in the network or not). \n• The Bot, after checking network connection, Bot will check the CPU Usage of the remote machine along with its system information.
Top Benefits
Fast, Efficient Automated Tasks Time and Cost Savings Simplified IT process
Bot deals with Checking of remote machine connectivity, Checking of CPU usage and Checking system information.
1. Provide the IP addresses for which health check required. 2. Update the config file with IP address file path, Ping file path, Ps tool path, CPU usage file path, System info file path, Logfile path, Snapshot file path.
Bot Security Program

Applications

Business Process

Category

Downloads

91

Vendor
Automation Type

Bot

Last Updated

July 24, 2020

First Published

August 1, 2019
Support
See the Bot in Action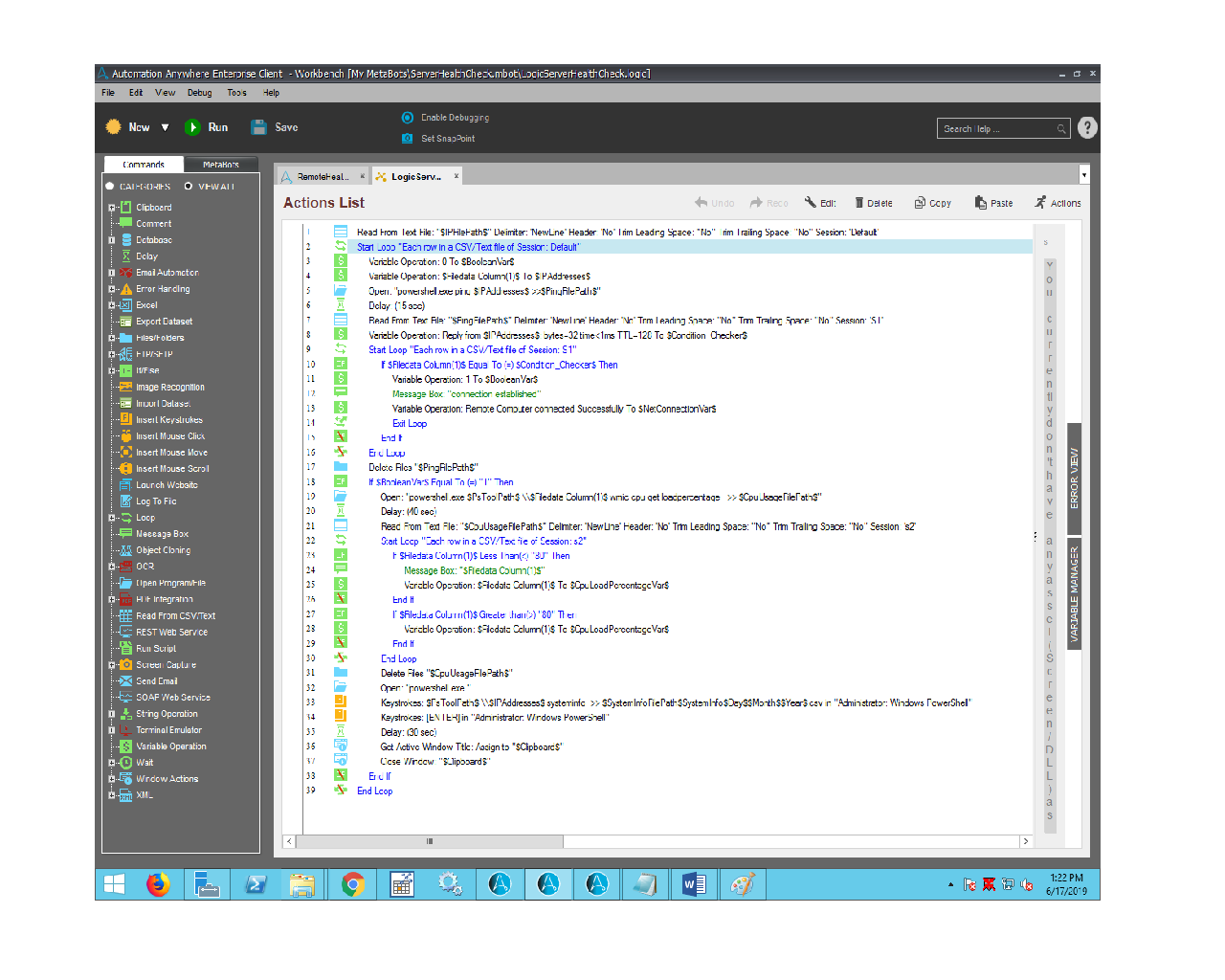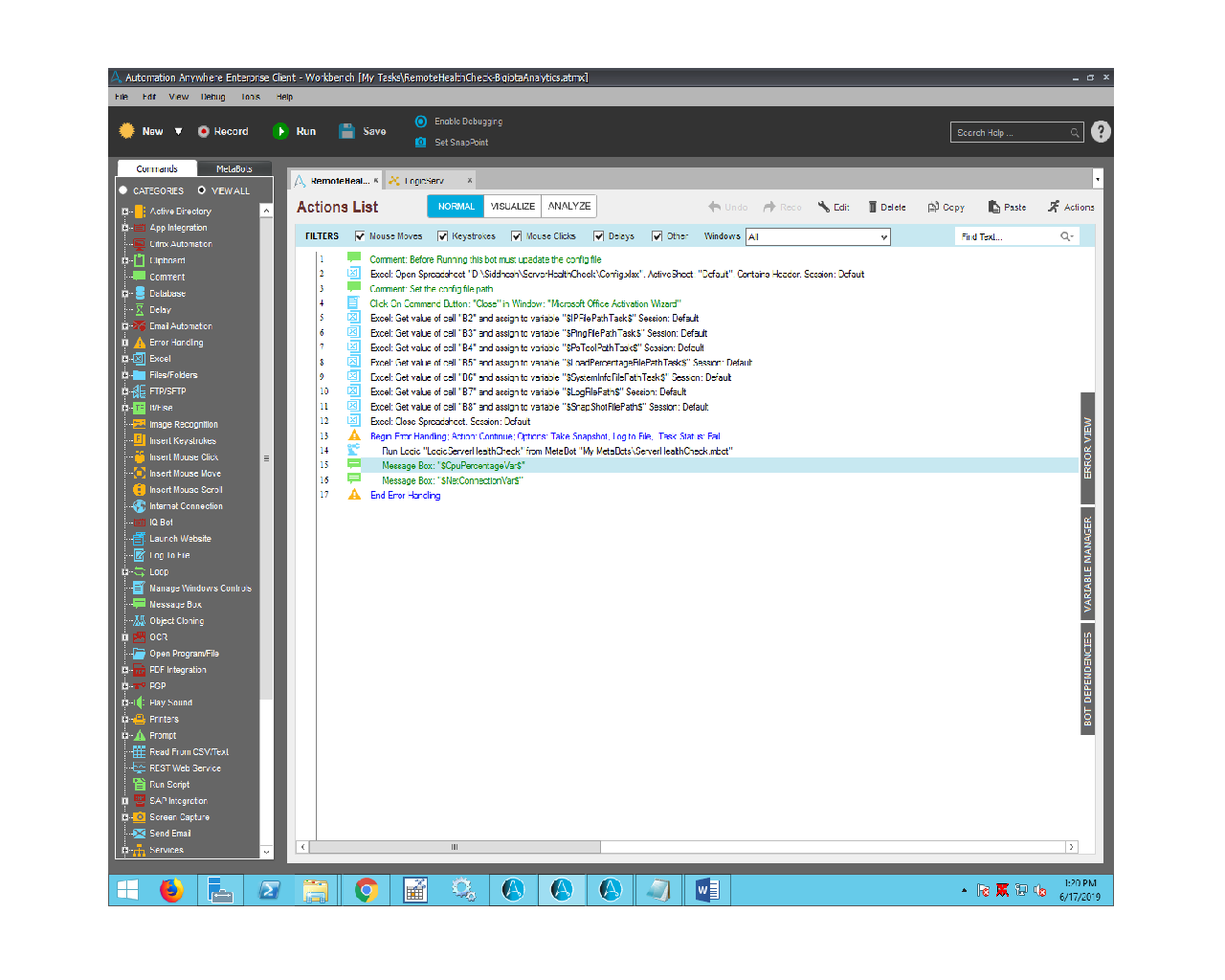 PREV
NEXT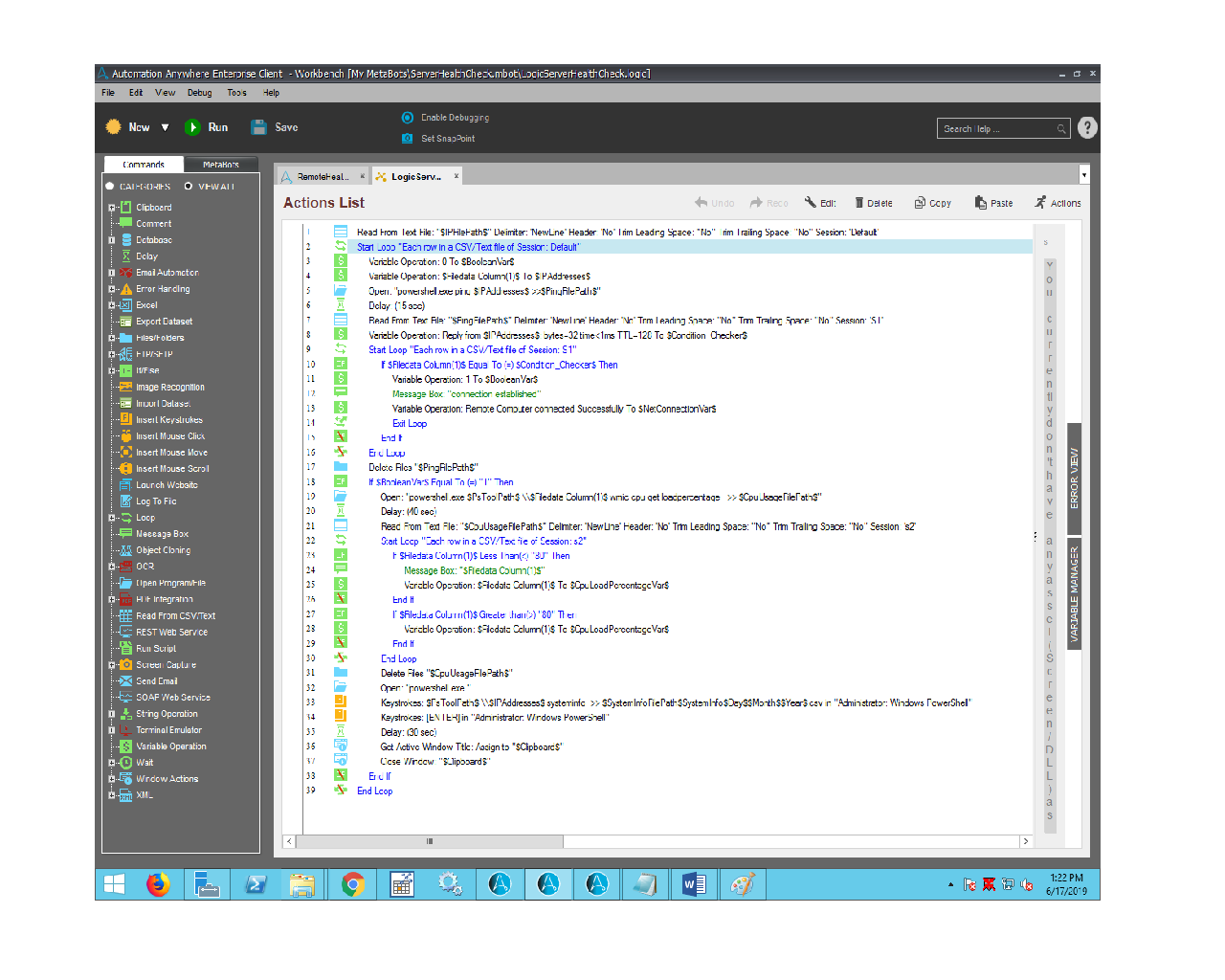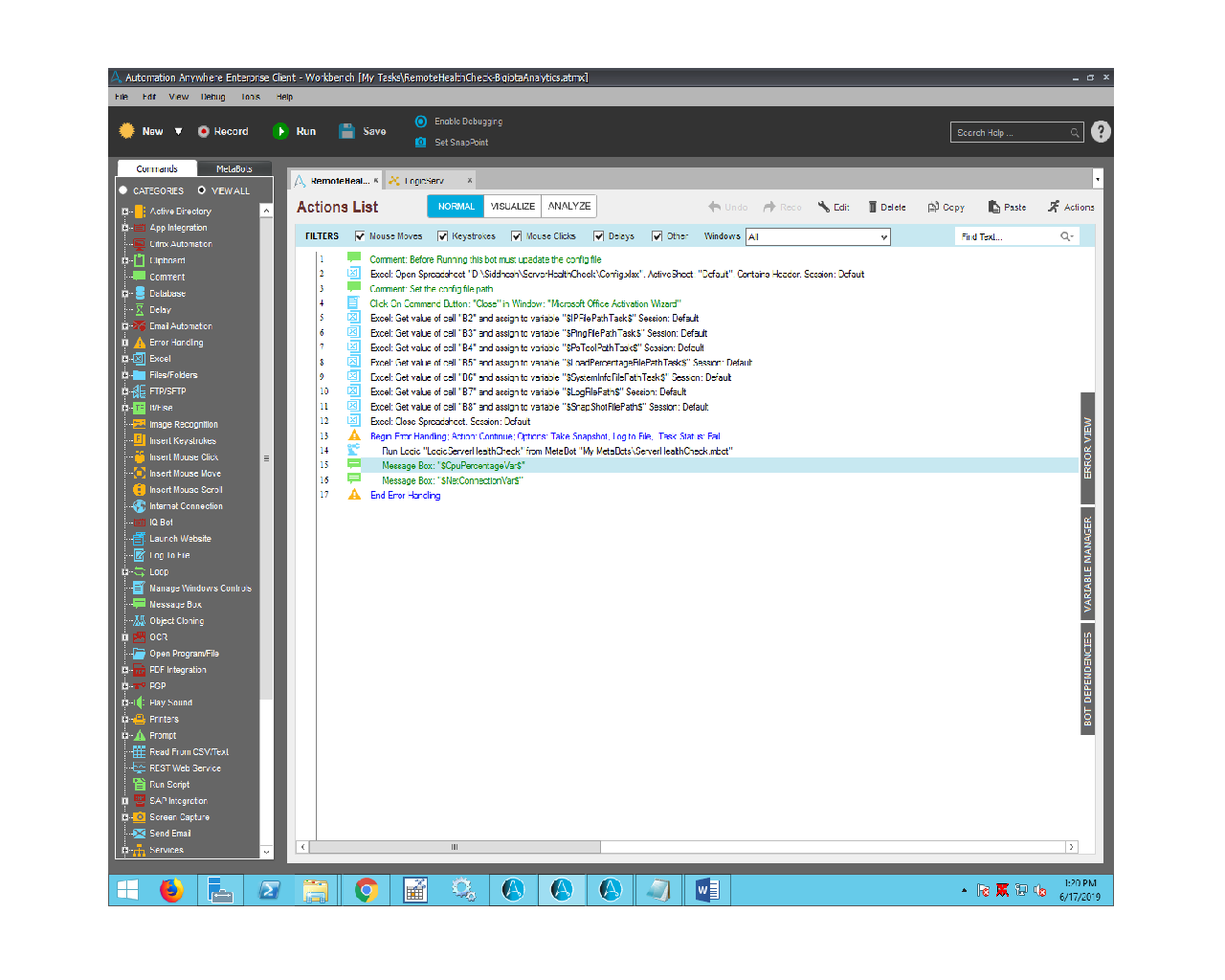 Setup Process
Install
Download the Bot and follow the instructions to install it in your AAE Control Room.
Configure
Open the Bot to configure your username and other settings the Bot will need (see the Installation Guide or ReadMe for details.)
Run
That's it - now the Bot is ready to get going!
Requirements and Inputs
AAE v11.3 and above, System should have admin rights, PowerShell
Inputs: IP address of machines for a health check Update the Config file and related paths