Reset Password in Active Directory
This bot is developed to perform password reset in active directory for all the user mentioned in input file.
Top Benefits
Easy to reset whenever user password is expired
Multiple user account password can be reset in one single slot
Eliminate manual update
Detailed report is generated to check the status of each user account
Tasks
Enter username in input file to reset
Run the bot
Detailed log file is generated in output folder to check the status of each user specified in Input file
1. This bot will search the input.csv file of user login names for which password has to be reset.
2. User need to specify the LDAP server name, admin username & password for the connection to Active Directory.
3. After bot is executed successfully, it will generate a log file in output file for each username specified in input.csv
4. For each successful execution, user will be prompted to change their password once they login into their system.
a User can reset password for multiple user account.
b. Improve productivity and efficiency
c. 100% accurate results
Buy Now
$50 USD per bot
Annual Subscription
Bot Security Program

Applications

Business Process

Category

Vendor
Automation Type

Bot

Last Updated

July 24, 2020

First Published

March 27, 2020

Enterprise Version

11.3.3

ReadMe
Support

Mon, Tue, Wed, Thu, Fri 11:00-18:00 UTC+5.5
See the Bot in Action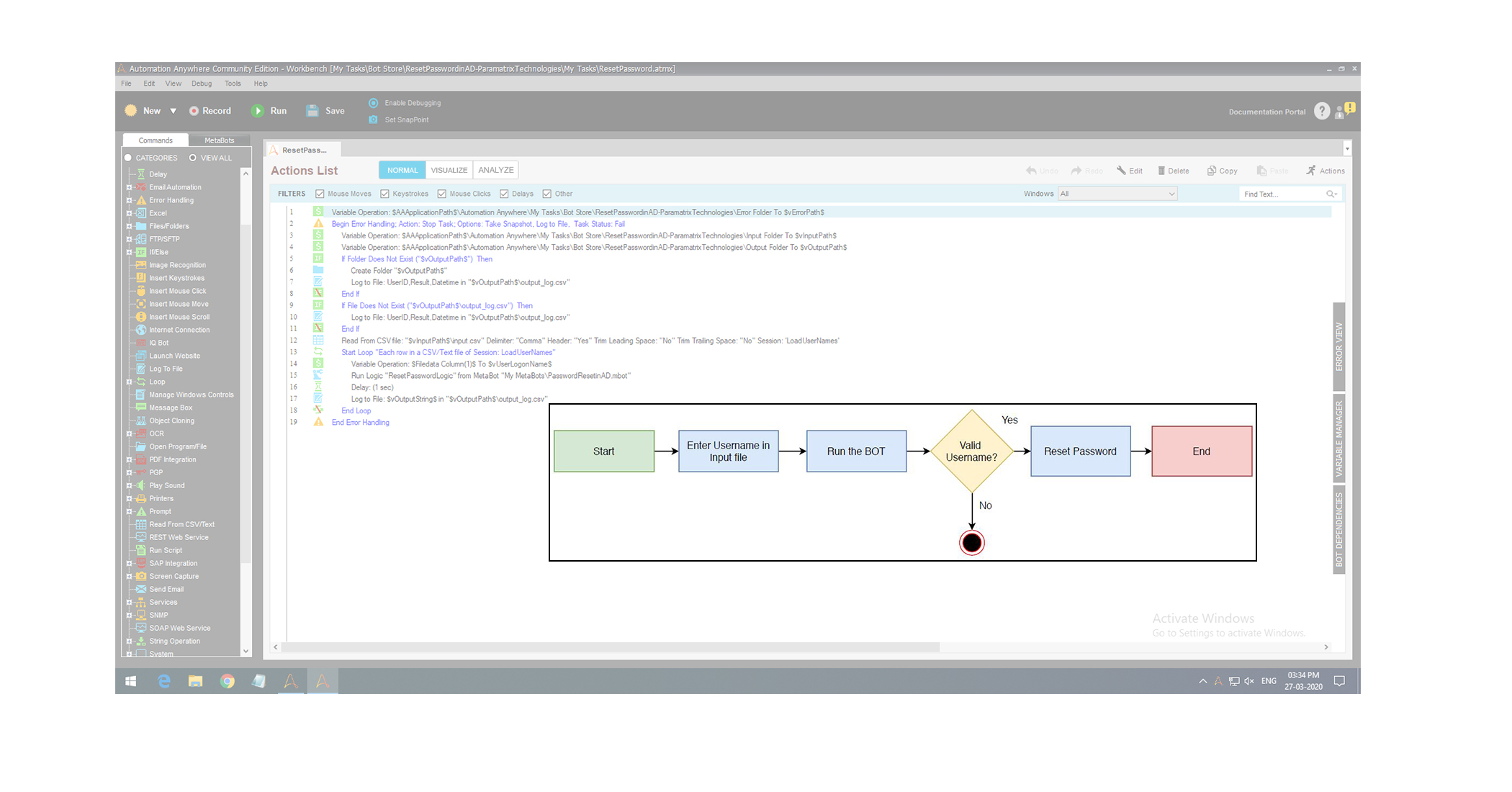 PREV
NEXT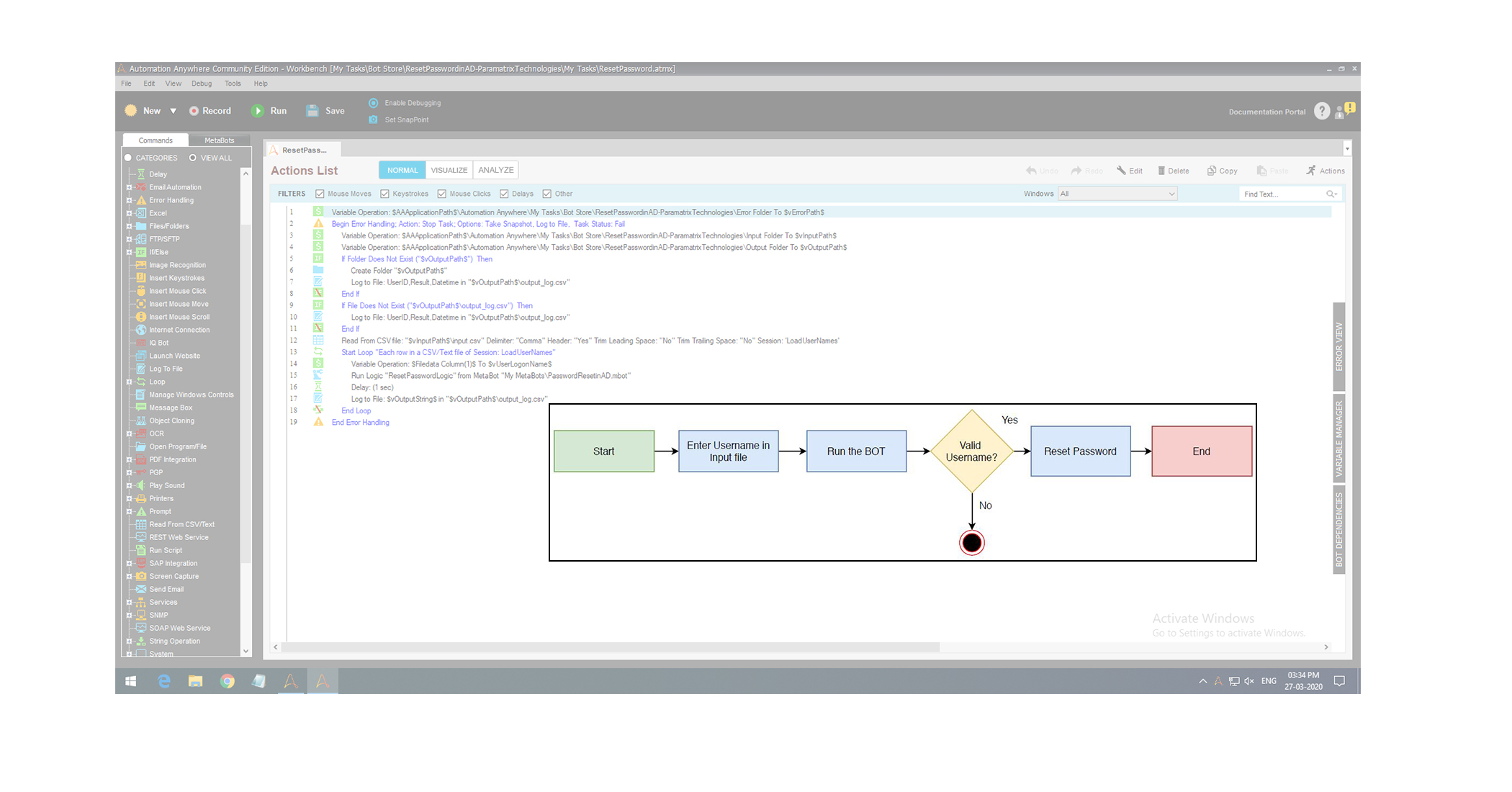 Setup Process
Install
Download the Bot and follow the instructions to install it in your AAE Control Room.
Configure
Open the Bot to configure your username and other settings the Bot will need (see the Installation Guide or ReadMe for details.)
Run
That's it - now the Bot is ready to get going!