Schedule task with API
Schedule task with Automation anywhere API's, without using any screen move.
Top Benefits
To be able to schedule tasks on variable dates such as the 3rd workday of each month.
less risky schedule without any screen move
Fast, efficient task schedule
Tasks
Takes token from Controlroom and Login with AA API
Takes Device ID and File ID with AAE API
String operations
Schedule Task with AAE API
To be able to schedule tasks on variable dates such as the 3rd working day of each month. If you want to schedule task to variable dates you can schedule this task to a fixed day and this task will schedule your main task to next month's 3rd work day or last workday of previous month.
(For this example, you have to find yourself 3rd work day of next month and use this date as a Start time of schedule)
Bot Security Program

Applications

Business Process

Category

Downloads

103

Vendor
Automation Type

Bot

Last Updated

July 24, 2020

First Published

January 15, 2020

Enterprise Version

11.3

ReadMe
Support
See the Bot in Action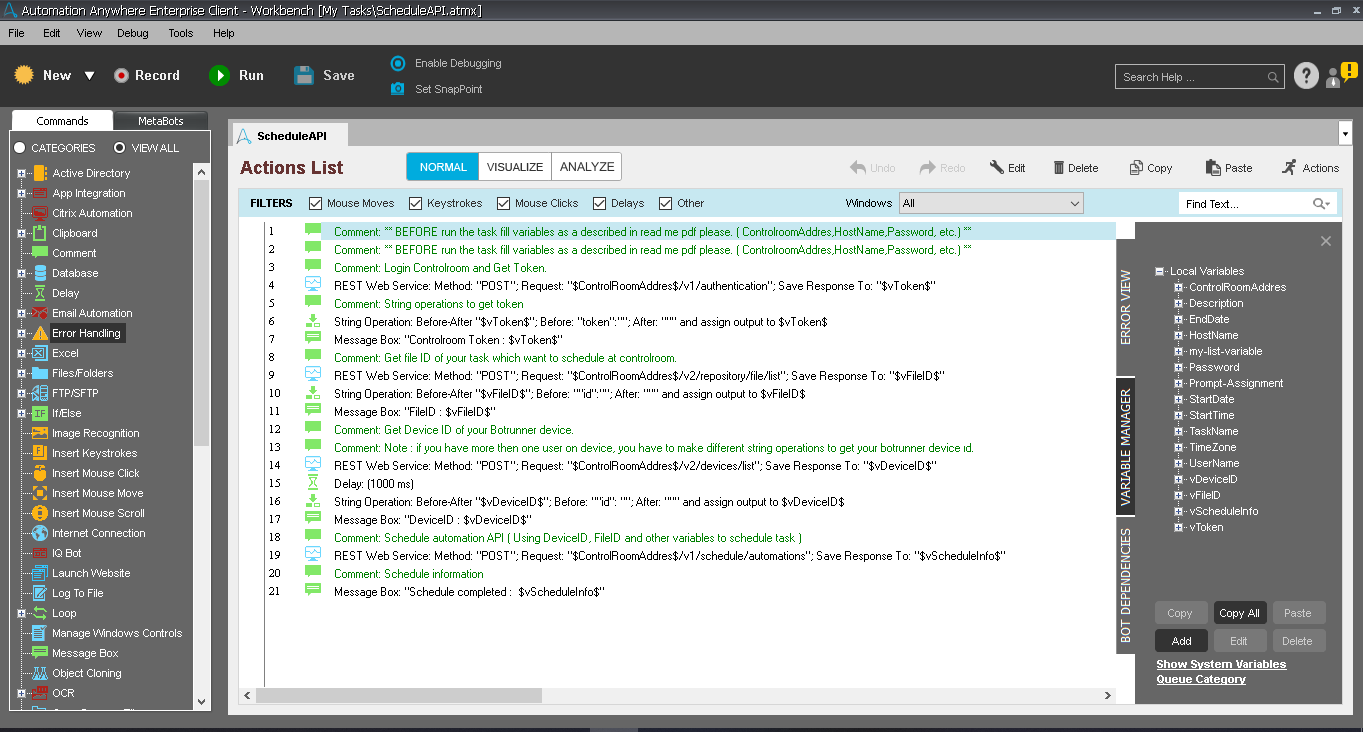 PREV
NEXT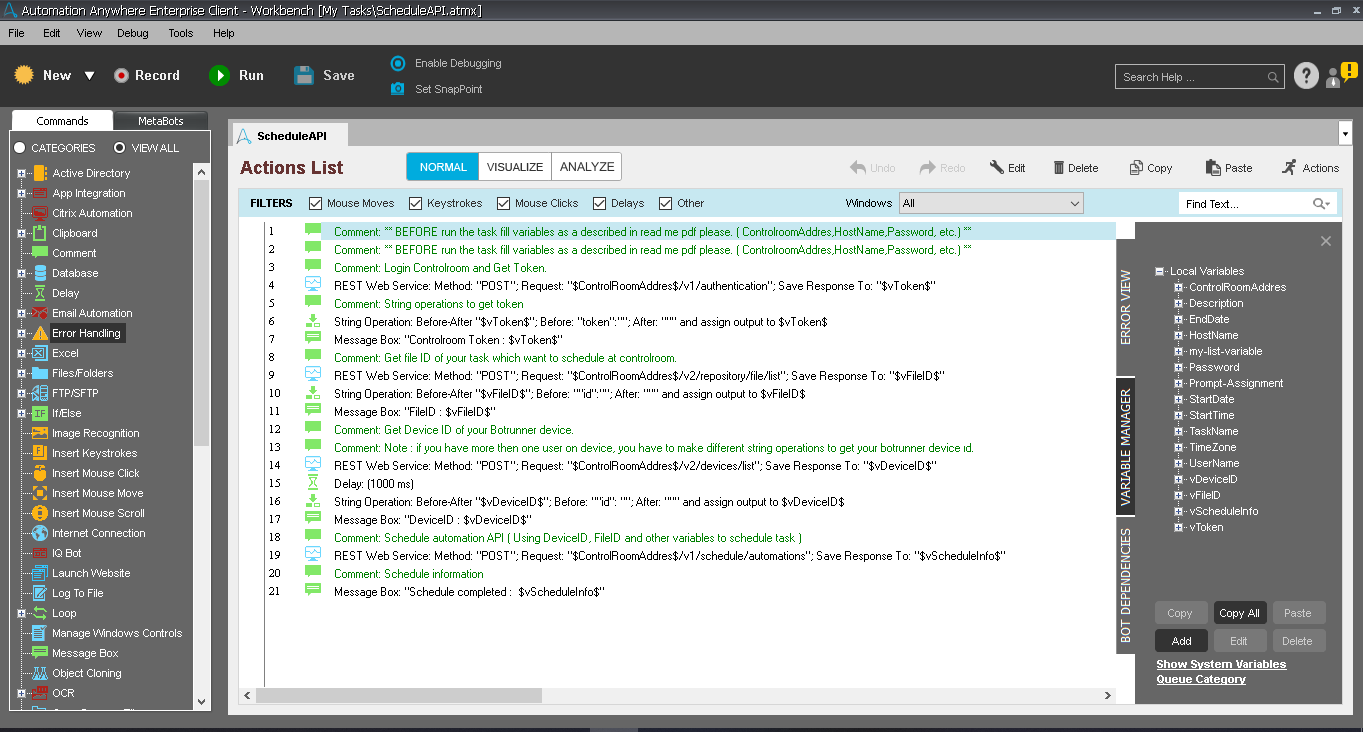 Setup Process
Install
Download the Bot and follow the instructions to install it in your AAE Control Room.
Configure
Open the Bot to configure your username and other settings the Bot will need (see the Installation Guide or ReadMe for details.)
Run
That's it - now the Bot is ready to get going!
Requirements and Inputs
Filling the variables described on readme pdf
Automation Anywhere Controlroom (Admin account pref)
Automation Anywhere Botrunner license on Controlroom