Search and Send Invoices in Quickbooks
Bhis bot takes an Excel containing Invoices as input and searches for Invoices to be sent out today.It then logs into your system and sends those Invoices out.
Top Benefits
Speeds up the Sending Invoices process in Quickbooks
Manual efforts saved
Improved reliability
Tasks
Reads an Excel file containing Invoices
Searches for the Invoices to be sent out today and takes a note of the Invoice Number
Log in to your Quickbooks account
Sends out Invoices
This Bot will take an Excel file as input, and finds the list of all the Invoices that have to be sent out today.
Bot then logs into your Quickbooks account, searches for those Invoices to be sent out and sends the Invoices out after it double checks the Invoice date in those individual Invoices.
This Bot is used if you have an Excel file with the list of all the Invoices and there are multiple Invoices to be sent out on a daily basis. You don't have to sit and search for Invoices to be sent out everyday and then send them. You can just run the Bot and it automatically searches and sends out the Invoices.
Bot Security Program

Applications

Business Process

Category

Downloads

18

Vendor
Automation Type

Bot

Last Updated

December 11, 2020

First Published

March 11, 2020

Enterprise Version

11.x

ReadMe
Support

Mon, Tue, Wed, Thu, Fri 9:00-17:00 UTC+0
+91 9043056669
See the Bot in Action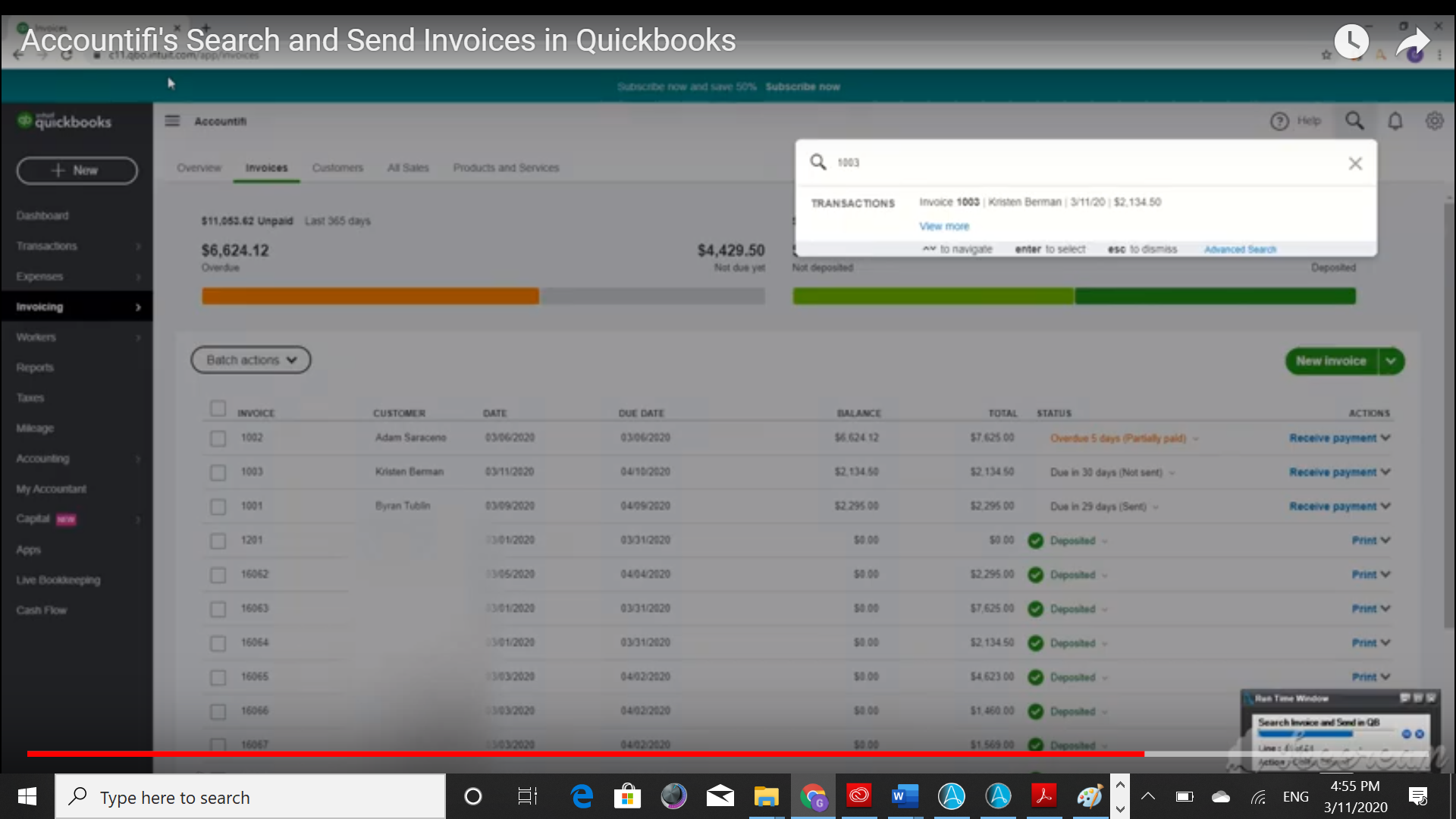 PREV
NEXT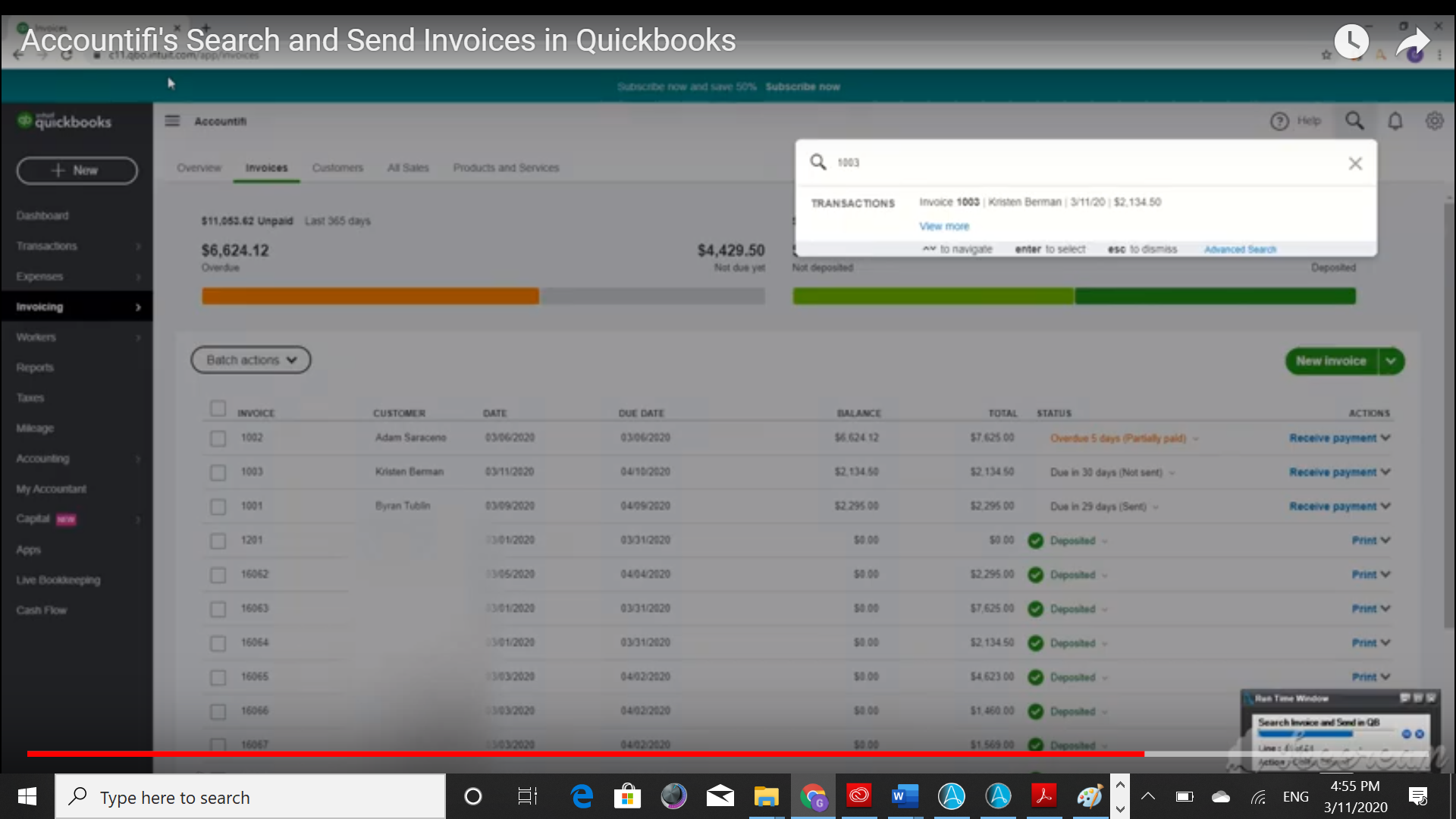 Setup Process
Install
Download the Bot and follow the instructions to install it in your AAE Control Room.
Configure
Open the Bot to configure your username and other settings the Bot will need (see the Installation Guide or ReadMe for details.)
Run
That's it - now the Bot is ready to get going!
Requirements and Inputs
An Excel Sheet with all the Invoices
Google Chrome
Valid Invoice Numbers must be provided