String Matching Fuzzy Logic
Compares the source string to the target string using the following three distance methods and gives the percentage match in the scale of 0 to 1: Hamming, Levenshtein, and Damerau–Levenshtein
Top Benefits
Compares two strings and give the percent match
Uses Hamming distance method to calculate the percent match
Uses Levenshtein and Damerau–Levenshtein distance methods to calculate the percent match
Tasks
Compares the source string to the target string using three distance methods and gives the percentage match
Compares the source string to the target string using the following three distance methods and gives the percentage match in the scale of 0 to 1:
Hamming - measures the minimum number of substitutions required to change one string into the other. The Hamming distance between two strings of equal length is the number of positions at which the corresponding symbols are different.
Levenshtein distance - string metric for measuring the difference between two sequences. The Levenshtein distance between two words is the minimum number of single-character edits (i.e. insertions, deletions, or substitutions) required to change one word into the other.
Damerau–Levenshtein - Distance differs from the classical Levenshtein distance by including transpositions among its allowable operations. The classical Levenshtein distance only allows the insertion, deletion, and substitution operations. Modifying this distance by including transpositions of adjacent symbols produces a different distance measure
Bot Security Program

Applications

Business Process

Category

Downloads

152

Vendor
Automation Type

Bot

Last Updated

November 23, 2020

First Published

December 19, 2019

Enterprise Version

11.1
Support
See the Bot in Action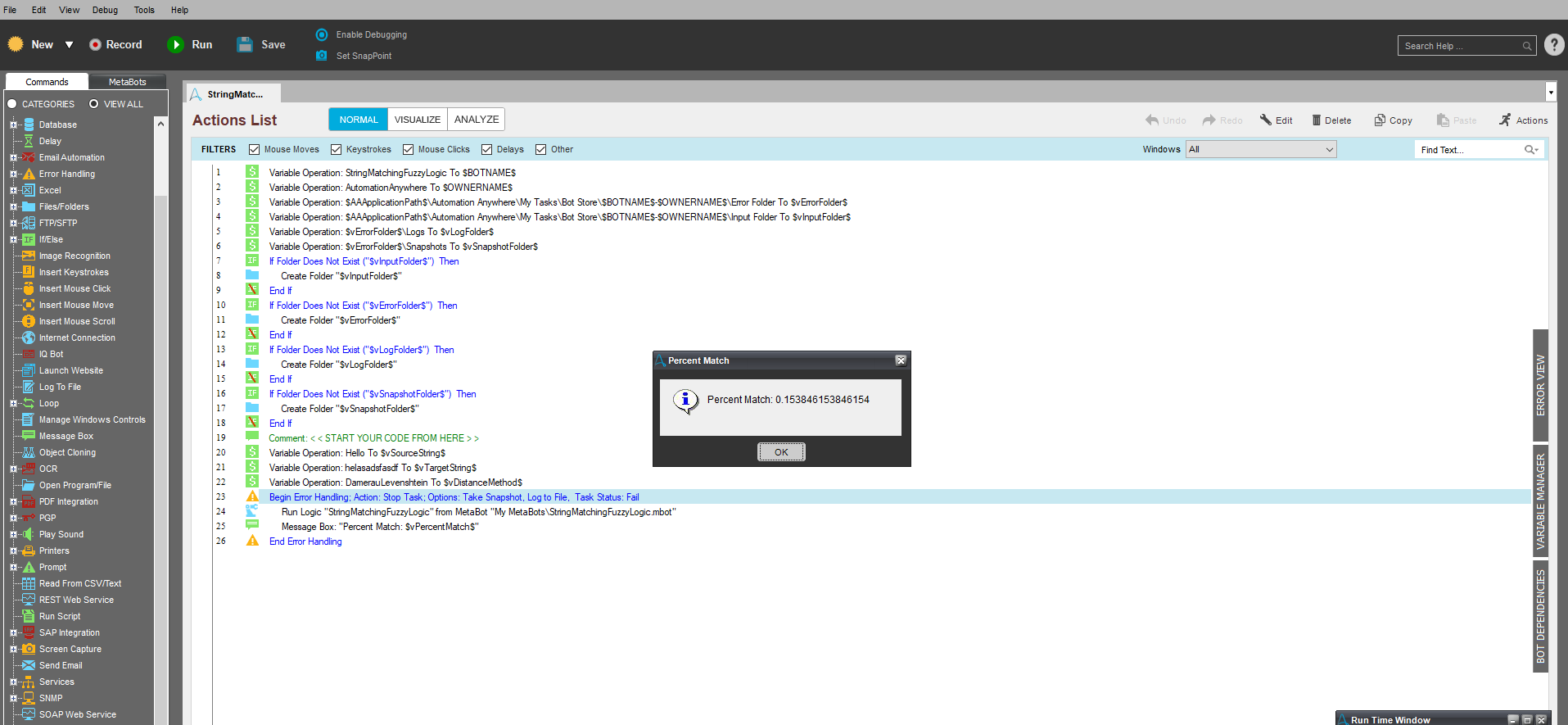 PREV
NEXT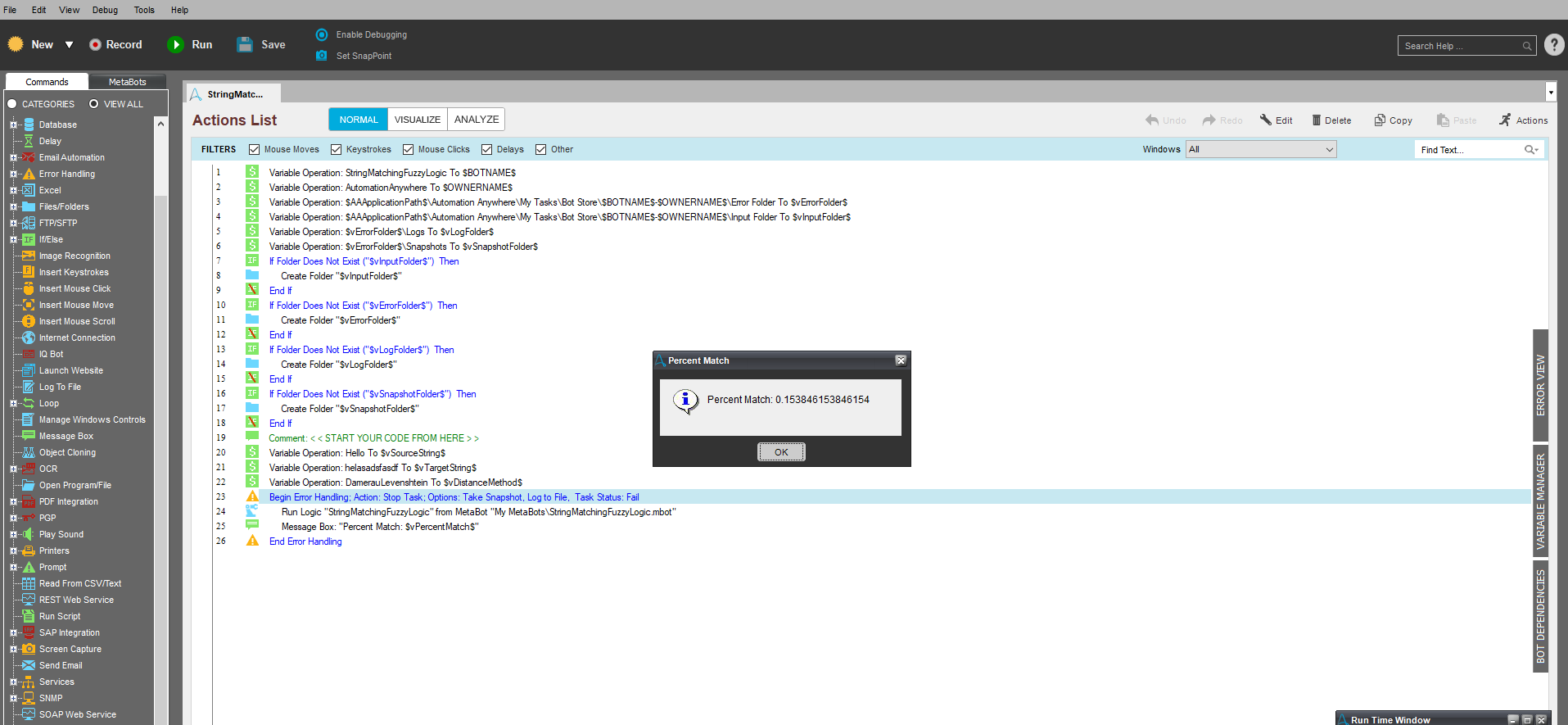 Setup Process
Install
Download the Bot and follow the instructions to install it in your AAE Control Room.
Configure
Open the Bot to configure your username and other settings the Bot will need (see the Installation Guide or ReadMe for details.)
Run
That's it - now the Bot is ready to get going!
Requirements and Inputs
Automation Anywhere Enterprise v11.x