Summarize Document
This bot shortens the text of a document (pdf, doc, docx, txt) in order to create a summary with the major points of the original document.
Top Benefits
Increases Productivity Extracts significant information from large text.
This Bot uses Gensim library in python. The document can be in Word, PDF or Text document.
For More details contact http://www.airodigitallabs.com/contact-us/
Key Use Case: It could happen that you would look at an article or blog and this Bot could give you a summary of the blog.
Bot Security Program

Applications

Business Process

Category

Downloads

134

Vendor
Automation Type

Bot

Last Updated

December 6, 2019

First Published

October 3, 2018

Enterprise Version

11.x
Support
See the Bot in Action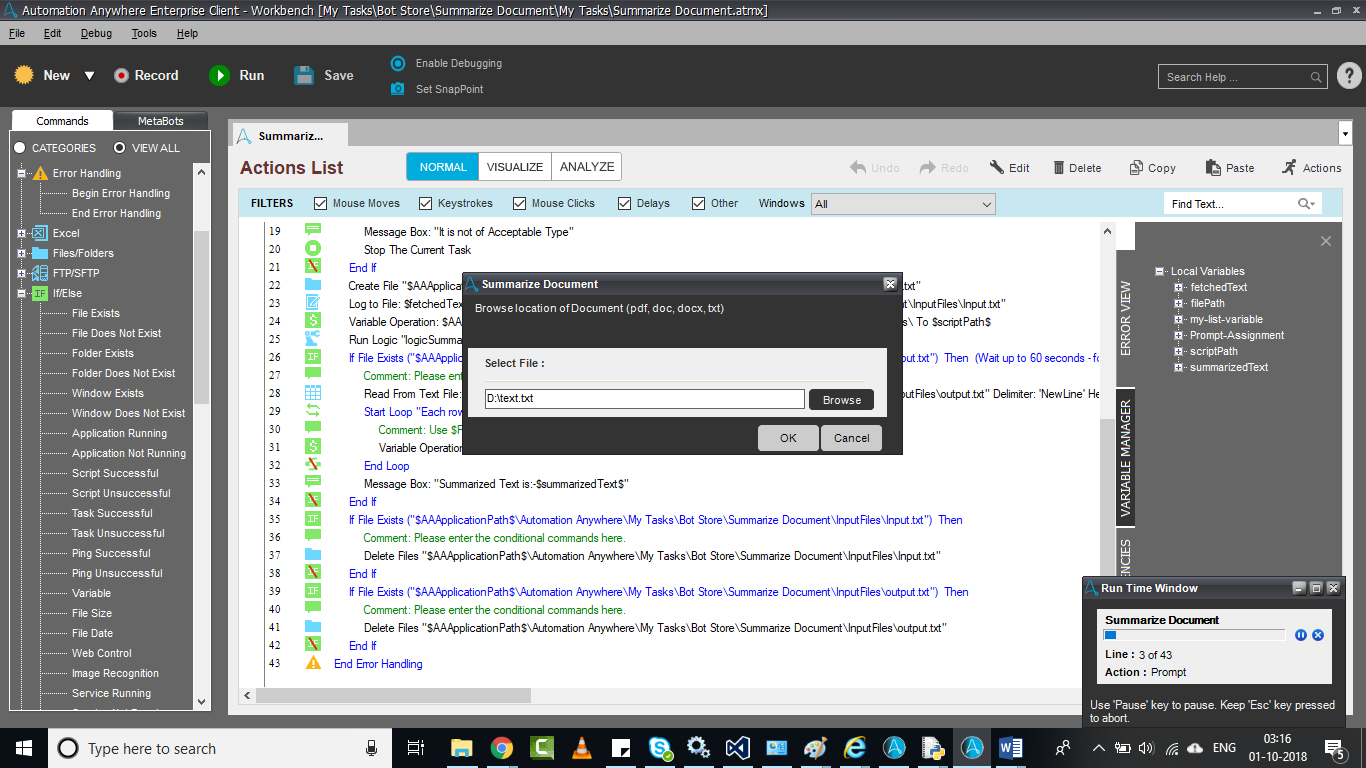 PREV
NEXT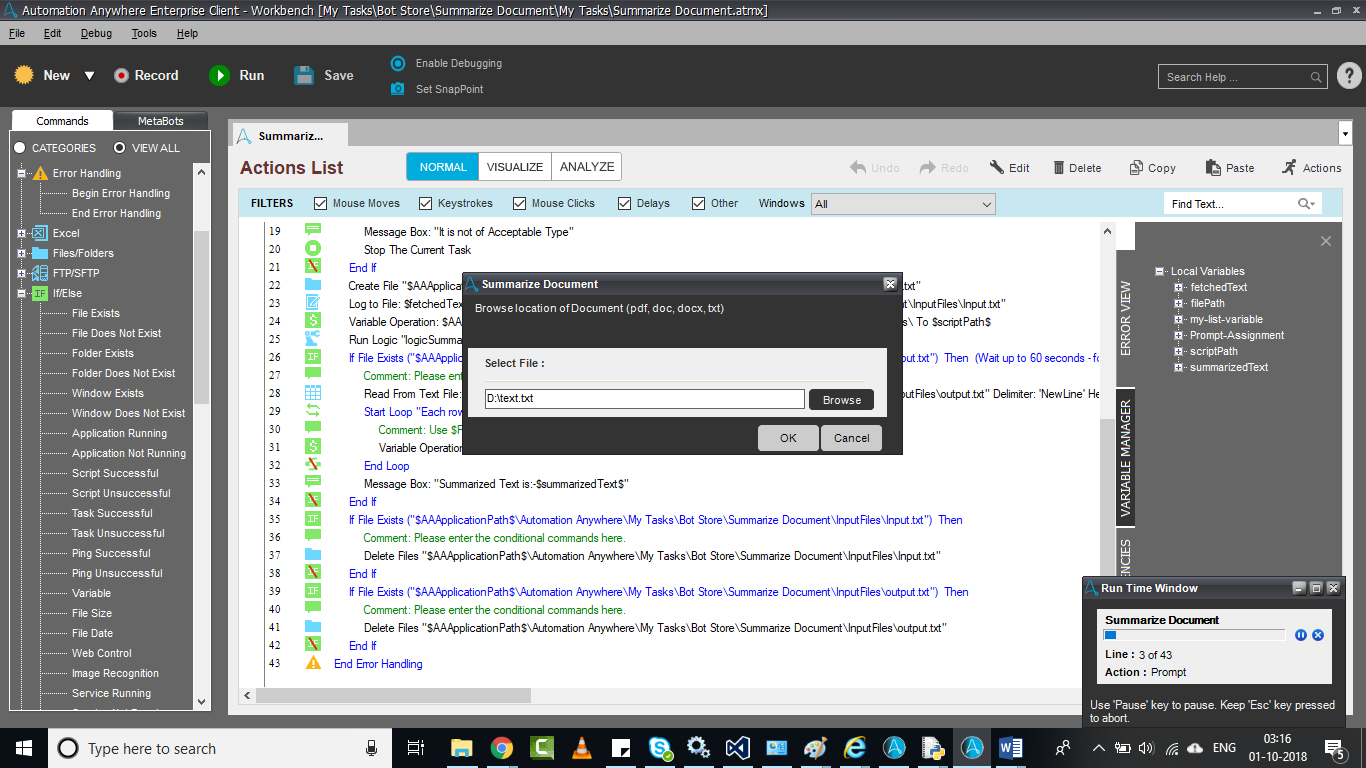 Setup Process
Install
Download the Bot and follow the instructions to install it in your AAE Control Room.
Configure
Open the Bot to configure your username and other settings the Bot will need (see the Installation Guide or ReadMe for details.)
Run
That's it - now the Bot is ready to get going!
Requirements and Inputs
AAE v11.1 or higher
Python 3.4 or above
Install following python libraries by running following commands in cmd:
pip install numpy
pip install scipy
pip install -U gensim


Inputs: Location of Document (pdf, doc, docx, txt) whose text you want to summarize.