Todoist Package
Todoist is a cloud task management app that enables A360 bots to easily automate task and project management activities
Top Benefits
Improved Project Efficiency
Simple Task Management
Increased visibility and cross-team communication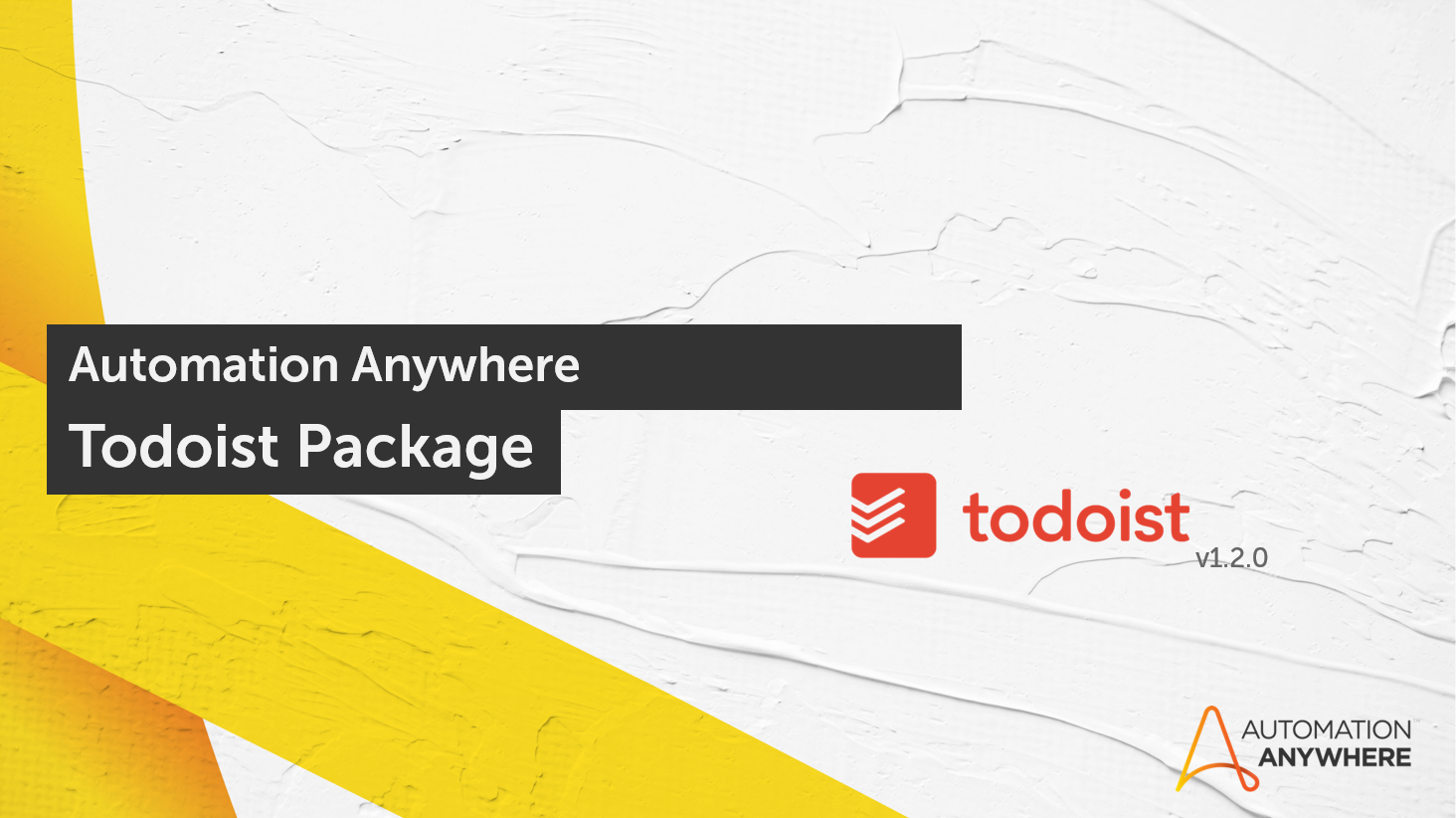 Actions
Trigger a bot when a new task is created
Manage all tasks
Manage all projects
This package enables integration of A360 RPA Bots with Todoist API features and functionality. The package provides actions to authenticate with the Todoist server, and perform several actions leveraging the Todoist API capabilities, such as managing tasks, projects and triggering a bot from a new task creation.
The key use cases include:
• Automate creating new tasks in Todoist
• Trigger a bot to notify the responsible party when a new task is created
• Leverage AARI to manage tasks/projects in Todoist
Bot Security Program

Applications

Business Process

Category

Downloads

27

Vendor
Automation Type

Package

Last Updated

August 11, 2021

First Published

August 11, 2021

Platform

Automation 360

ReadMe
Support
See the Package in Action
PREV
NEXT
Setup Process
Install
Download the Package and follow the instructions to install it in your AAE Control Room.
Configure
Use the Package in a bot, configure keys and other credentials the package will need (see the ReadMe for details.)
Run
That's it - now the Package is ready to get going!