Download Reports and Email - Xero
This Bot will download 3 reports from your Xero account and email them to the person concerned.
Top Benefits
Easy to use and integrate with existing Bots
This Bot provides you reports that helps in decision making.
Speeds up the entire process
Tasks
Logs in using secure credentials from the locker
Sends Email when the reports are downloaded
Automatically downloads the reports to the corresponding folder
This Bot will log in to your company's Xero account (Has a locker and the username and password are stored as credentials in it) , requests the user for the necessary date range of the reports to be downloaded and downloads those reports, and sends it to the person concerned through an email..
The reports downloaded by this Bot are:
(1) Balance Sheet
(2) Profit and Loss Statement
(3) Statement of Cash Flows
All the 3 reports are put in the necessary folder and an email is sent to the concerned person who analyses those reports.
Here in this Bot the date range for the reports to be downloaded are prompted from the user – this Bot can also be customized to function for a specific date range also.
Bot Security Program

Applications

Business Process

Category

Downloads

25

Vendor
Automation Type

Bot

Last Updated

December 15, 2020

First Published

January 23, 2020

Enterprise Version

11.x

ReadMe
Support

Mon, Tue, Wed, Thu, Fri 9:00-17:00 UTC+0
+91 9043056669
See the Bot in Action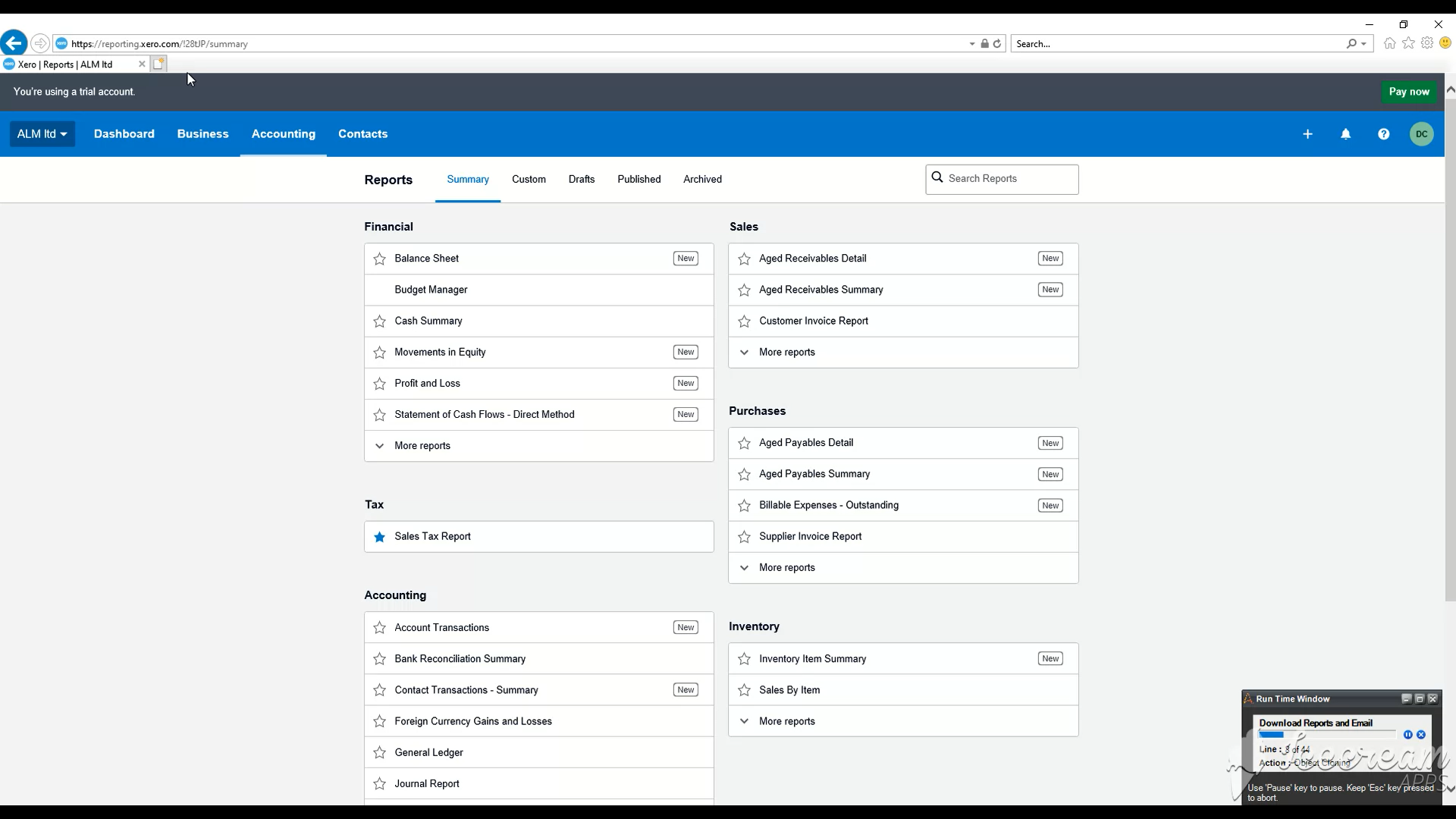 PREV
NEXT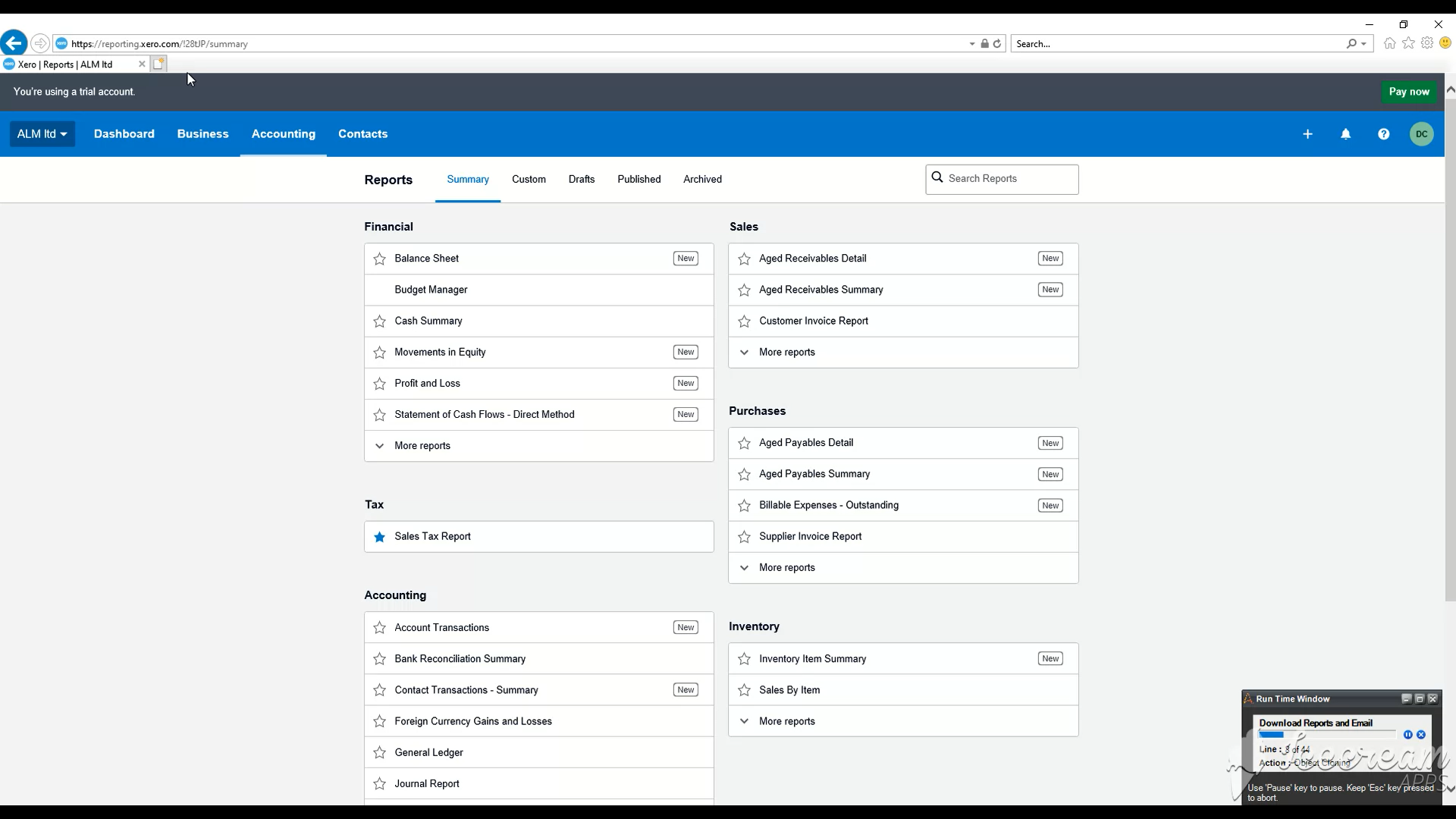 Setup Process
Install
Download the Bot and follow the instructions to install it in your AAE Control Room.
Configure
Open the Bot to configure your username and other settings the Bot will need (see the Installation Guide or ReadMe for details.)
Run
That's it - now the Bot is ready to get going!
Requirements and Inputs
Internet Explorer . Xero opens up in IE browser
Data Range for the reports to be downloaded